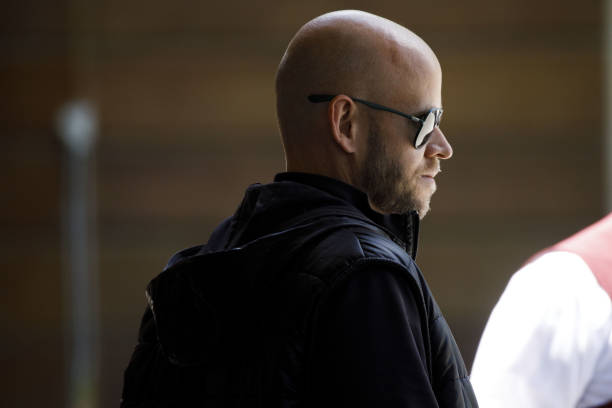 Daniel Ek announced via Twitter that he has plans to take over Arsenal Football Club.
On Saturday 24th April, Ek put out a tweet confessing his love for Arsenal and how he has been a long-term admirer of the football club.
Who is Daniel Ek?
Daniel Ek is the co-founder of the music streaming company Spotify and, Forbes estimate his real time net worth at $4.7 Billion. Ek's tweet that he published on Saturday read:
"As a kid growing up, I've cheered for Arsenal as long as I can remember, If KSE would like to sell Arsenal, I'd be happy to throw my hat in the ring."
Ek's tweet was greeted by Arsenal fans with a positive reception due to Gunners supporters wanting a fresh start and a change at ownership level.
Arsenal suffered a 0-1 defeat to Merseyside side Everton on Friday night however, the main talking points from the date were focused on the mass Kroenke out protest that took place outside Emirates Stadium.
Arsenal fans gathered in their thousands outside and around the clubs Armoury shop and, were there for hours making their voices heard in an attempt to get the Kroenke family to sell and give back their beloved club.
Incoming takeover bid?
Ek's takeover attempts began as just rumours and speculation however, as time passed, news of this bid being serious and "Very Real" gathered momentum as Matt Law and the Daily Telegraph reported that Thierry Henry, Dennis Bergkamp and Patrick Viera had joined Daniel Ek in a bid to purchase Arsenal Football Club.
With the backing of some of the clubs most loved and idolised players, this appears for fans as the perfect scenario and recipe to take Arsenal back to the very top of English and European football.
ITV news reported that news of an incoming takeover bid could come soon.
"ITV News understands that an official announcement of a £1.8bn takeover attempt of the north London club could come soon."
If this bid attempt does materialise then, Arsenal fans should not expect this to be accepted straight away. It will most likely be a move to test the waters and let the Kroenke family know of their intentions to buy the club and take it over.
It be the first of a number of bids as the Kroenke family would most definitely want to get as much money as the possibly could for the football club should they decide to sell.
What next for Arsenal fans?
Arsenal fan groups believe this is the best time to push the Kroenke out message and try to get the American owners out of they club.
The recent betrayal of trust when the Kroenke's attempted to push Arsenal into the European Super League was the final straw for some and, the Arsenal faithful have now decided enough is enough and it is time for a new beginning in N7.
More protests are planned to take place outside Emirates Stadium in the coming weeks.