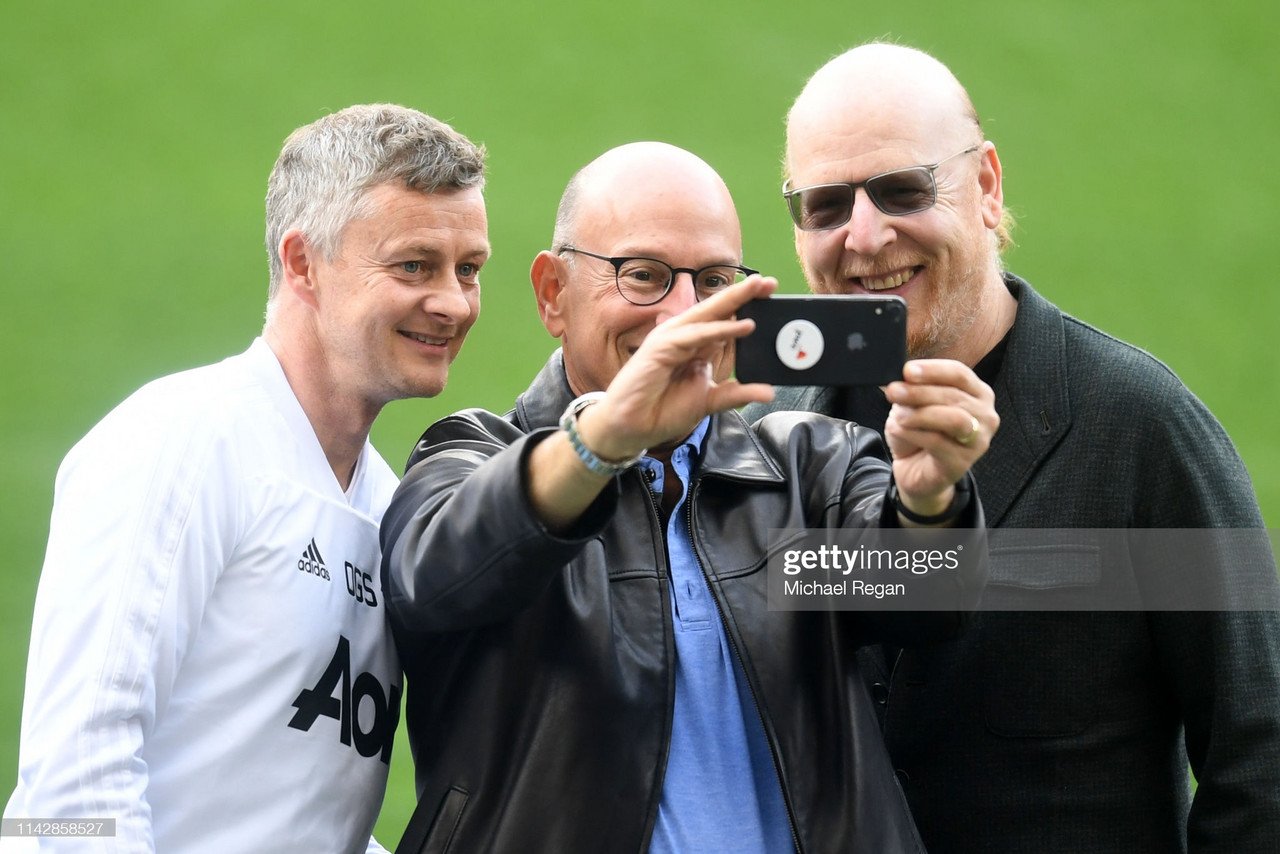 Ole Gunnar Solskjaer has reiterated the fact he has been backed by the club and the board. The Manchester United manager also believes he is confident that he will get backed again in order to go 'one step further'.
Whether that one step further means a title charge from next season or winning the Europa League this season, is yet to be determined. If he means the former, you would expect he is also referring to financial backing as the club approach the summer transfer window.
Protests scheduled hours before Liverpool game
United fans have made their feelings about the owners known for the last 15 years now, and they will continue to do so on Sunday afternoon when an organised protest will take place two hours prior to the Liverpool match.
Solskjaer was asked about the protests and said his job is to focus on the football: "It is important that the fans' views are listened to and that we communicate better. My job is to focus on the football side and that we have the best possible team.
"As I've said before, I've been backed and I've had great support from the club and owners. I'm sure I will get the backing again to go one step further," he added.
Solskjaer insists the attention of his players has not been diverted
The United boss also said that his players are not distracted by the drama off the pitch and their impressive 6-2 victory over Roma proved that.
"The players are focused on the game and nothing else. They've handled difficult situations before. Of course, it was a strange week before the Leeds game after the Super League announcement. But I've got to say that I'm not worried one second that our mind is not on the football. I think you saw here (against Roma) in the semi that the players are fully focused on performing," Solskjaer said.
Solskjaer will take on an underperforming Liverpool side on Sunday where he could dent their hopes of Champions League qualification with a win.