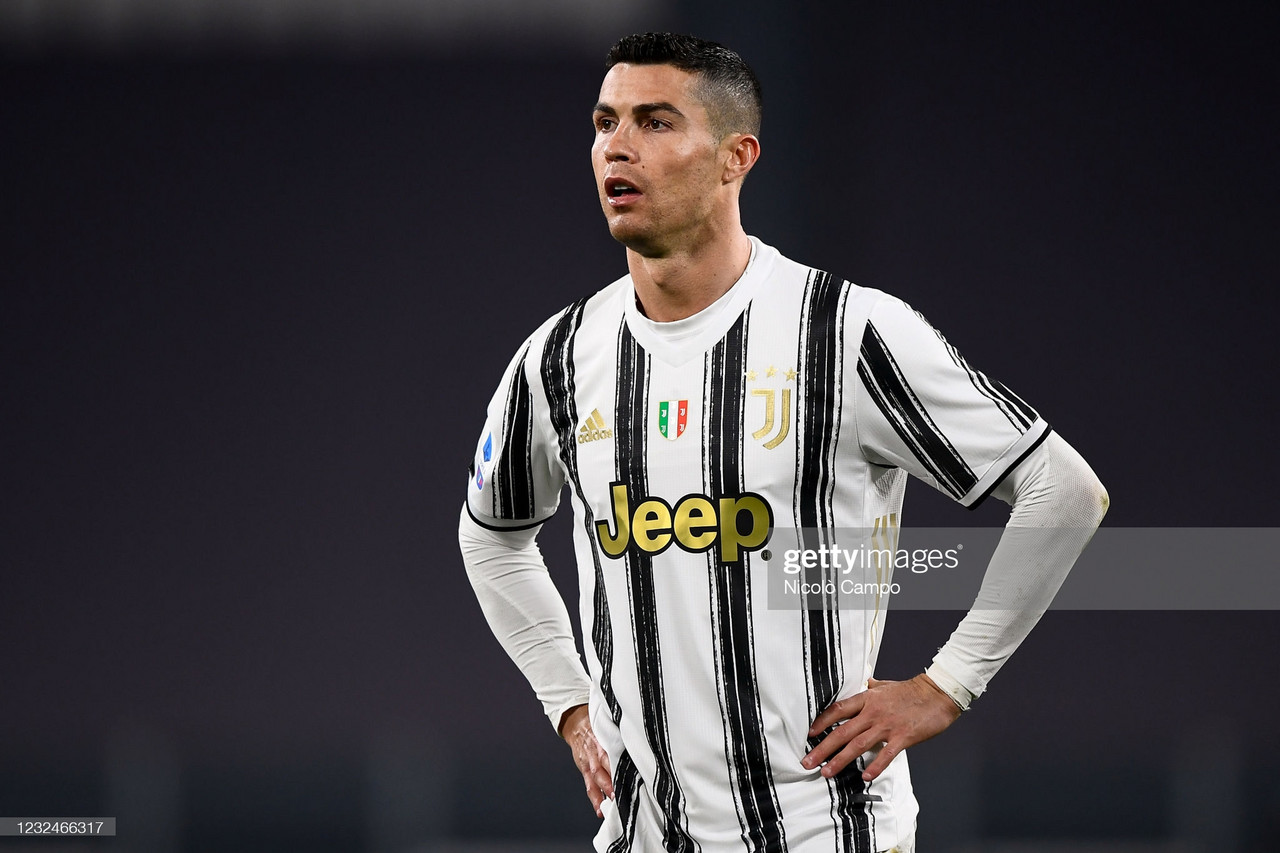 The yearly talk of a Cristiano Ronaldo return to Manchester United has arrived once again in 2021.
The Portugal international has been heavily linked with a move away from the Bianconneri this year with the likes of Man United and PSG lurking should he decide to depart Italy.
Reports from Spanish outlet MARCA have claimed Ronaldo has planned a route out of Juventus and wishes to leave the club.
Man United is a potential destination for Ronaldo, with his super-agent, Jorge Mendes said to have a perfect relationship with the United hierarchy. A potential homecoming could see United bring back the superstar they sold twelve years ago.
United have not closed the door for a summer transfer but the financial task of bringing Ronaldo to Old Trafford may not be as easy as it seems.
Juventus's dire financial problems could see them let go of the superstar player they brought in for big money three years ago. Their poor display in the Serie A and UEFA Champions League has only added to Ronaldo's desire to leave the club.
With 32 goals in 39 appearances this season, Ronaldo still seems to be scoring goals at an excellent rate. Coincidently with United keen on a centre forward this summer, Ronaldo could very well be a goalscoring option they choose to pursue in the summer.
Ronaldo is also said to have a great relationship with Real Madrid president Florentino Perez and misses the club dearly.
But Perez's comments last month indicated his Los Blancos side are not very keen on a transfer.
"Cristiano Ronaldo will not come back to Madrid, it does not make sense, he has a contract with Juventus. I love him a lot, he has given us a lot."
Madrid ruling themselves out of a Ronaldo return leaves the door open for PSG, who are keen on bringing the veteran to the club.
The Portugal international still holds a great ambition in winning the Champions League for the sixth time and the Parisien club could be one of great interest to him.
The 2020/21 season could also see Juventus miss out on Champions League qualification for the first time since 2010.
With Andrea Pirlo's side currently fourth in the league standings - level on points with A.C Milan who occupy a UEFA Europa League position in fifth.