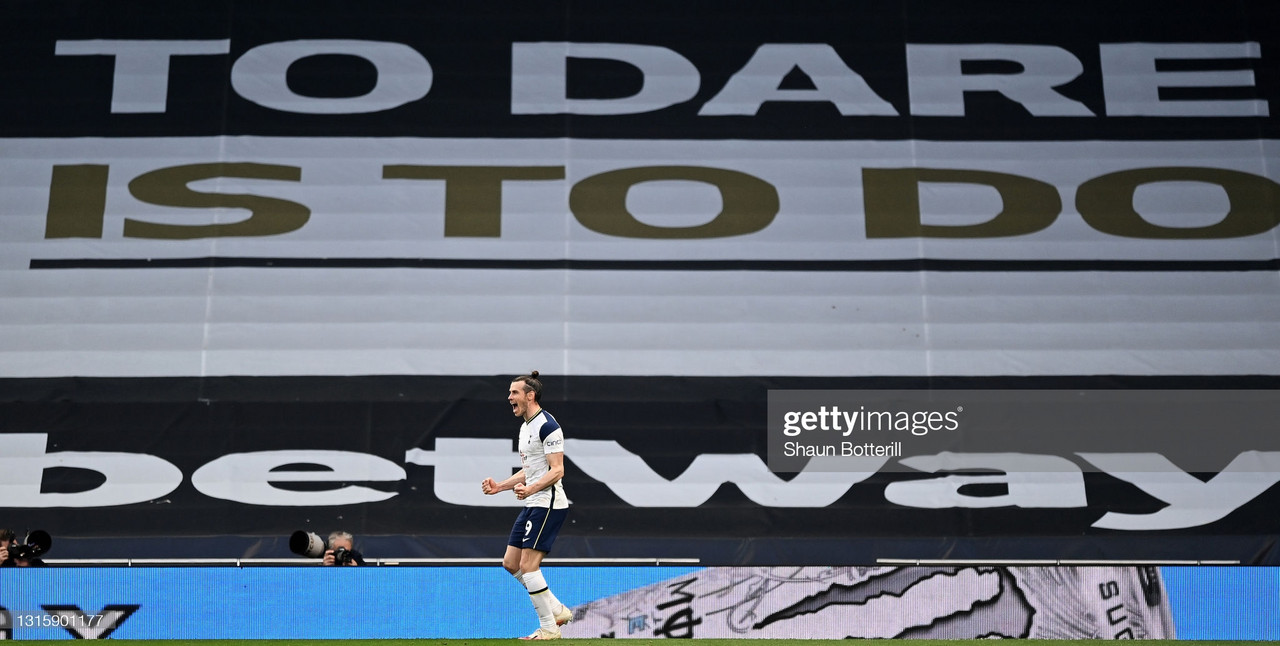 Tottenham Hotspur winger Gareth Bale has become the most recent player in world football to show the fans why form is temporary but class is permanent.
The Welsh International recorded his first Premier League hat-trick with Tottenham Hotspur since 2012 (Aston Villa), as he led the Spurs to a 4-0 win against Sheffield United.
A shaky season for Spurs is finally coming to an end, and they will look to move forward with a new manager and perhaps new players next season.
It is still an intrigue on whether or not Bale will return to Real Madrid at the end of the campaign, but after struggling with fitness and match form all year long, he finally seems to be back at his best.
In form
As Bale recorded the second Premier League hat-trick of his career, he now has registered 14 goals and 3 assists in 30 games (17 starts) across all competitions since returning on loan to North London.
No player in the Premier League has a better goal to minute ratio (80') than the 31 year-old this season. The attacker has also contributed a goal or assist every 67 minutes.
Bale has scored important goals in the English competition for Spurs as well, banging in the winning goals against Brighton and Southampton, along with two braces against Burnley and Crystal Palace, respectively.
Ryan Mason and Gareth Bale address the media
''Bale was outstanding,'' Manager Ryan Mason told the media following the Spurs victory against Sheffield United. ''His goals were world class. Nobody should have doubted his ability. Very pleased with him.''
Regarding his future in the club, Ryan Mason told reporters that at the end of the day the decision will be made by all parties until the end of the season.
''I think that's probably a conversation for Gareth (Bale) and the club and his parent club to have at the end of the season,'' he added. ''I think the decision and the priority right now is to make sure he's happy in training and we get a happy Gareth Bale next week.''
Gareth Bale also addressed the media, and with a smile in his face he stated that he's feeling happy with his football right now.
''You have to take your chances when they come,'' Bale said. ''I had a few tonight so it was nice to get the three goals... I'm feeling good. I just needed to get a run of games in and I'm doing that now.''