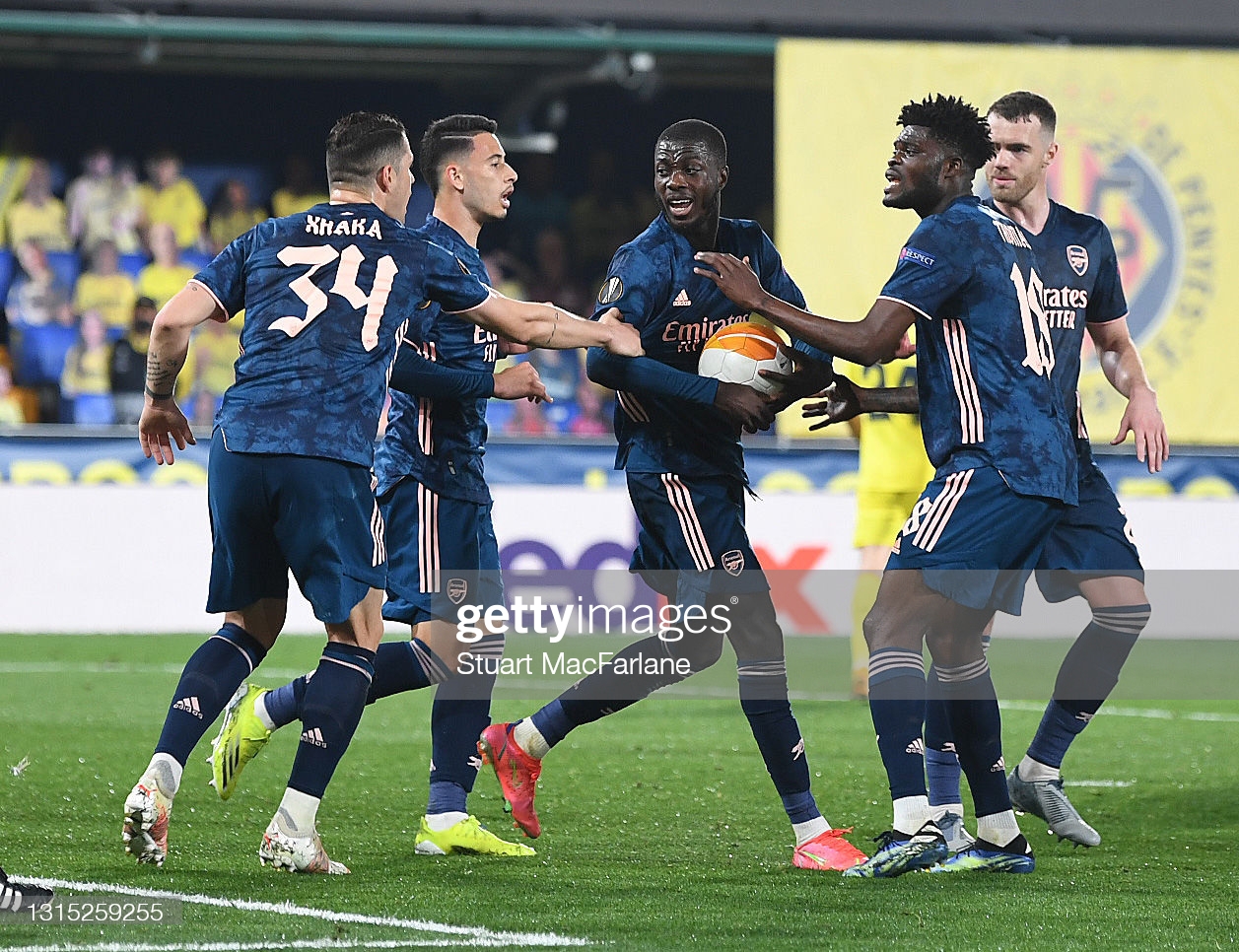 After falling to a 2-1 defeat at the Estadio de la Cerámica, Arsenal will have to win at The Emirates if they wish to book a place in the Europa League final.
Mikel Arteta's side will either have to snatch a goal, sending them through via the away goals rule, or win by a two-goal margin to overcome opponents Villarreal in regulation time.
Conceding a goal would prove fatal to their hopes of progressing to the final and a draw would simply not cut the mustard.
Gunners' semi-final stats
Since the modern adaptation of European football in 1971, the Gunners have played in eight European semi-finals, winning six.
Only on one occasion have the North London side had to come back from a first-leg deficit- a feat in which they failed to do in the 2008/09 Champions League semi-final against Manchester United.
As a result of poor league form, hopes of securing a European spot via the Premier League are fading for Arsenal.
The Gunners currently languish in ninth with 46 points- their second-worst tally at this stage of the season in 30 years.
If they fail to defeat former boss Unai Emery's side, it will be the first time they fail to qualify for a European competition since 1995/96- breaking a streak of 26 consecutive seasons.
Nicolas Pepe:
Gunners' record signing Nicolas Pepe gave his side a lifeline with his penalty spot strike in the first leg.
The Ivorian has been Arsenal's star performer in the Europa League this season, netting six times in 12 appearances- crowning him the competition's second top goalscorer this term.
Nico featured as a lone striker in the absence of Pierre-Emmerick Aubameyang and Alexandre Lacazette last week but is expected to resume his regular winger duties this time out.
Gerrard Moreno:
Gerrard Moreno has spearheaded Villarreal's Europa League attack so far this campaign, tying Pepe's six goals.
El Submarino Amarillo's talisman has been on red-hot form all season, scoring 20 times in 30 La Liga appearances- only Karim Benzema (21) and Lionel Messi (26) have bagged more.
The Spaniard failed to score in the previous match against the Gunners but will be hoping to help the Yellow Submarine sink Arsenal's Europa League ship next time out.
Dani Ceballos and Etienne Capoue are both suspended and will miss out following their dismissals in the previous match.
Capoue's absence will open the door for former Gooner Francis Coquelin to start on his return to The Emirates, where he spent ten years of his career.
After missing out on last week's bout in Spain with malaria, Aubameyang is available.
The Gunners' captain returned to action, scoring a goal, versus Newcastle United at the weekend.
Kieran Tierney (knee) and Lacazette (hamstring) were listed as 'unlikely' in Arteta's post-match Newcastle press conference, but have trained with the squad this week- hinting at a possible return for the pair.
David Luiz (hamstring) has also not been ruled out by Arteta, who said, "Let's see today how everybody is in training."
Tottenham Hotspur loanee Juan Foyth was a menace from right-back in the first leg, however, a hamstring issue has sidelined the Argentinian for the return leg.
In the wake of the European Super League announcement, disgruntled fans continue voice theor opinions against their owners.
Following the first protest that took place outside the Emirates Stadium a few weeks ago, it is expected fans will regroup again prior to the Europa League clash against Villarreal.
Arteta has acknowledged the potential protests saying, "I think that they have to be able to express themselves and if it's done in a specific way they have the right to do it,
The Spaniard continued by saying whether having fans outside the stadium would be helpful, "I think that would be great. We've been missing them so much, we need them. If the players feel like they are right behind them, supporting them."