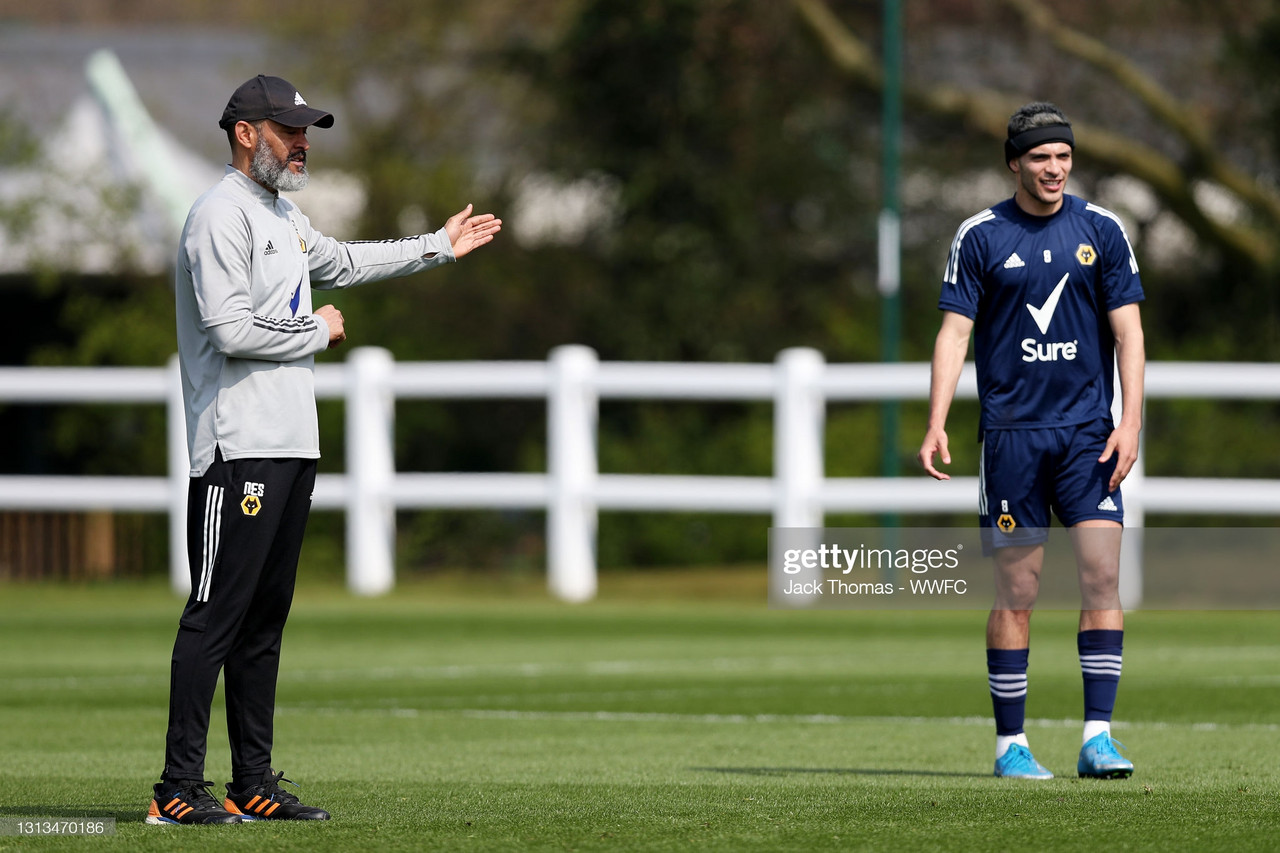 Wolves boss Nuno Espirito Santo believes the club has grown since he arrived at Molineux as his four year anniversary comes at the end of the month.
Nuno led the Wanderers to the Championship title in his debut season before securing back-to-back seventh-placed Premier League finishes. But this season they are 12 points adrift from the same position after suffering injuries within his small squad.
But with four games to go, Wolves will be looking to return to winning ways on Sunday when they host Brighton & Hove Albion.
Very proud of the work
Despite a struggling third season in the top division, Wolves have stayed afloat of a relegation battle despite being without striker Raul Jimenez for most of it.
With the end of the month being four years since he arrived, Nuno reflected on his time at the West Midlands side.
"I think we should be very proud of the work that we've been doing together. All the players that have started since the Championship. All the members of the club that have helped.
"I think we should be very proud of the work we've been doing as a pack. Always looking for improvement of the team and of the club."
Nuno explained how his assessment on this season is different to others watching in: "If you ask me, I think we've been able to improve throughout the seasons, even though the table this season doesn't reflect or show the different position.
"The way we've been able to deal with situations as a unit, as a group, always putting aside the conflict and realising that we have to work together. I'm very proud of that. Very very proud of that.
"So my assessment is totally different to yourself and the expectations of the fans. Each and every one of us has a different point of view regarding analysis."
Raul Jimenez update
It has been 159 days since Jimenez fractured his skull at Arsenal, leaving Wolves with teenager Fabio Silva as their only option up-front. That problem was temporary eliminated when Willian Jose arrived in January, but the Brazilian has only one goal.
Speaking about the Mexican striker, Nuno said: "He's been doing well. Today in training, he scored. He's happy in the training sessions. Teammates know what Raul means to us and they are delighted to have him and see him healthy.
"But we still have to wait and the 18th, it's an important date for us to have the real assessment and basically, decide how to move forward.
"Just keep on doing the things. He needs to protected. Because it was a serious injury, we cannot avoid any kind of mistake. Day by day, expect the 18th and then move forward.
"No point on ifs, maybe this, maybe that, no. Raul's always been supported, alongside the doctors. It's been amazing work and more importantly, we see a healthy Raul. Everything is okay but we have to know from the proper exams and specialist that they are taking really good care of him.
"Always with the awareness that there are some situations we should avoid. The teammates respect that and we try to be cautious. He's involved in 100% of the training session now. He has his head protection. He's not able to head the ball, that's the only part that's missing."