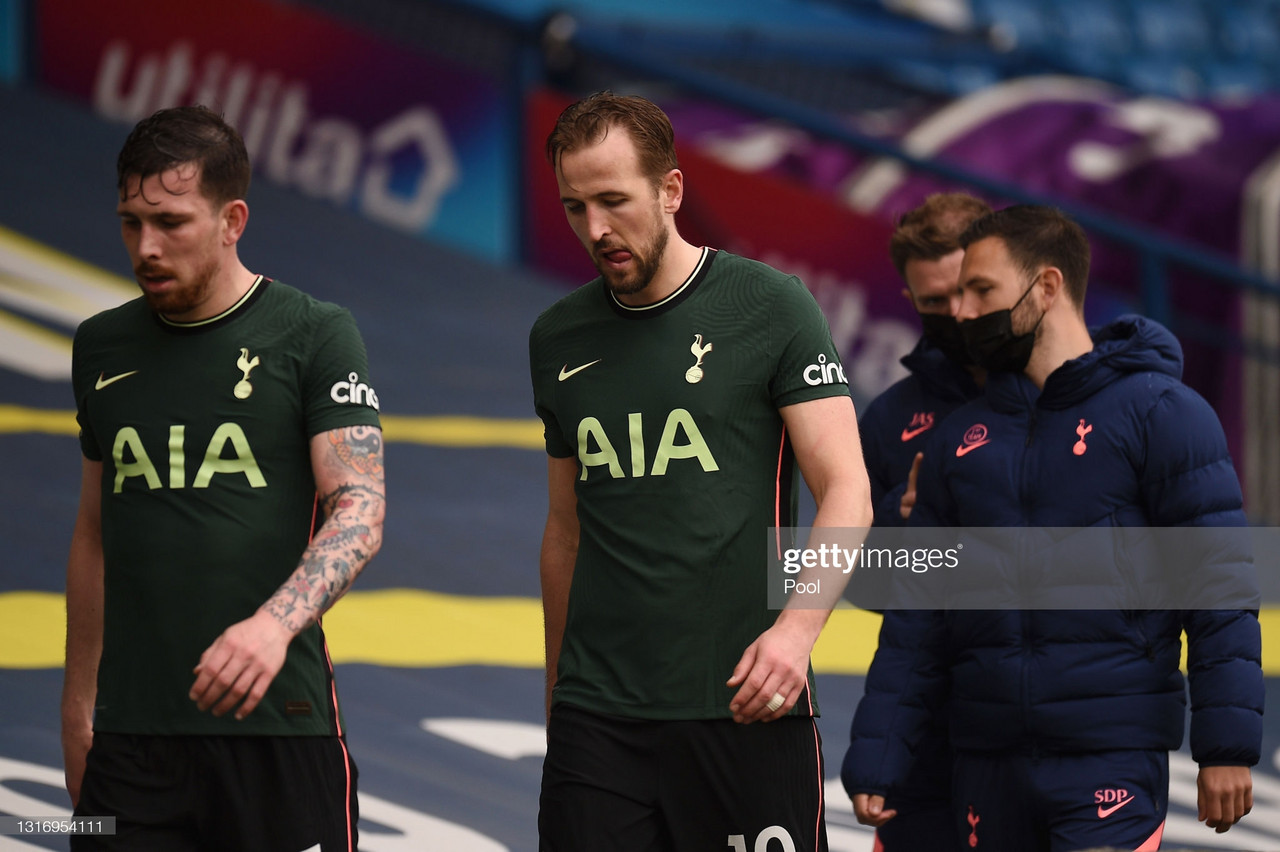 Things seem to be going from bad to worse this season for Tottenham Hotspur.
As the campaign comes to an end, Spurs fans can know for sure Jose Mourinho wasn't the problem of the club's current situation.
Not only have players not performed at the level they're expected to, but the lack of effort is what really should worry the 'Lilywhite' community.
Since Ryan Mason was appointed manager, Spurs have won two out of four games, including defeats in the Carabao Cup Final against Manchester City and at Elland Road against Leeds United.
Although Spurs have secured two victories under Mason at Villa Park and against Sheffield United, it is almost impossible that Tottenham play UEFA Champions League football next season.
Chelsea, Leicester City, West Ham, Liverpool and Everton are the other teams who are fighting for the European spots next season, and for Spurs fans anything less than Champions League is a disappointment.
Good offense but bad defense
In their first year together, Harry Kane, Heung-Min Son and Gareth Bale have scored a combined mark of 47 Premier League goals, which is astonishing considering the team has only scored 61 goals in the English competition this season.
The constant defensive mistakes and lack of effort from Spurs players have costed them important points in the Premier League race, dropping more than 18 points from winning positions.
A great offense won't always be able to rescue a team in decline, which is why is understandable the frustration Harry Kane is under right now.
Mason speaks on Kane
Kane, who is leading the Premier League in goals and assists, was praised by manager Ryan Mason as the best striker in the world, and pointed his professionalism on and off the pitch.
''Harry Kane is the best number 9 in the world,'' Mason said. ''He's the most complete footballer in the PL if not the whole of Europe this season. Maybe he is not always fully appreciated in this country.
Everyone loves Harry here, one of the most professional players, he wants to learn and improve and that is why he is so consistent over the past five years.''
A couple of weeks back the Spurs community thought Jose Mourinho was the issue in Hotspur Way, but just a couple of games into a new era in North London, they are starting to realize perhaps its always been on the players.