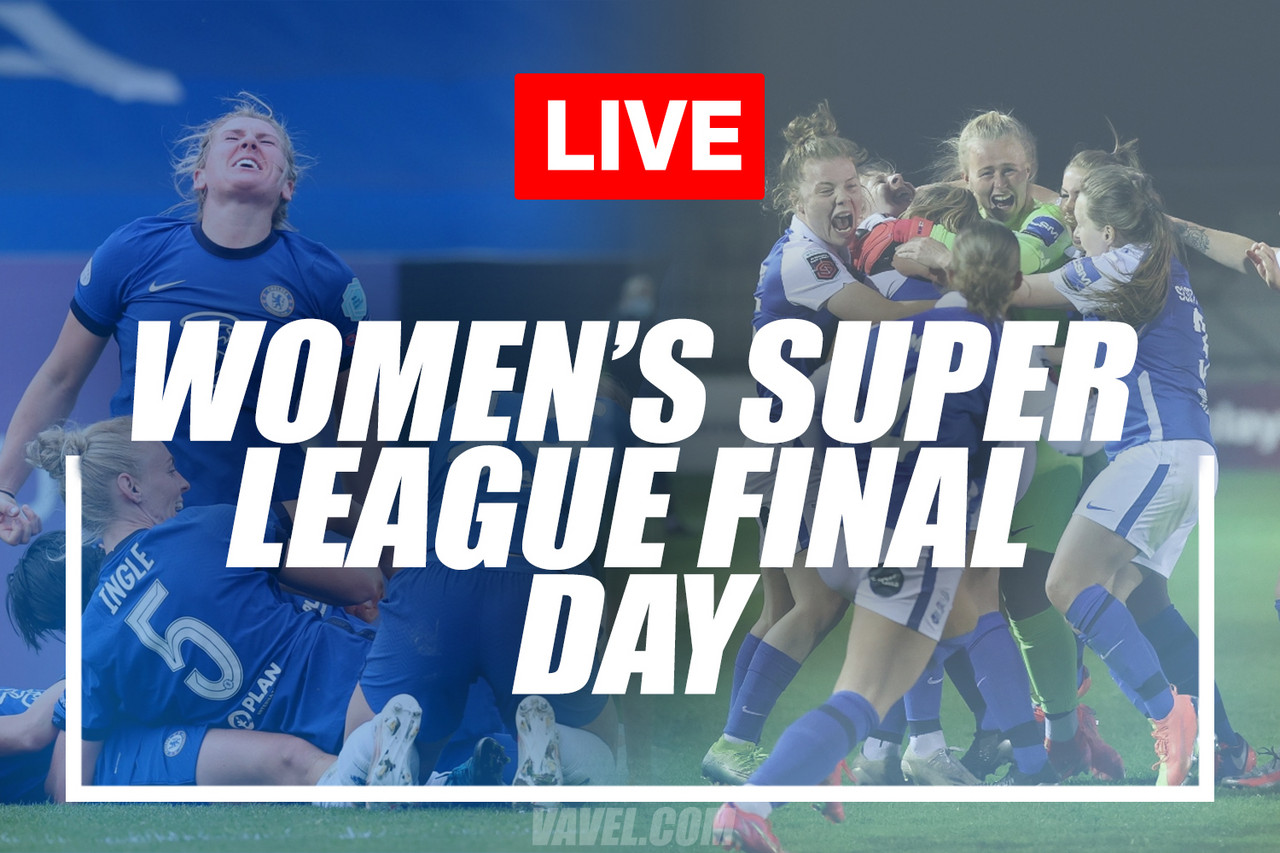 All over elsewhere
Chelsea have won the league!
Bristol City are relegated
Full Time: West Ham 0-1 Man City
GOAL FOR MAN UNITED
A few minutes to go
Another penalty save!
Manchester City penalty
Another for Chelsea!
Bristol City are going down
Kerrby. Again.
GOAL MAN CITY
GOAL FOR SPURS
Bristol have pulled one back!
Kerrby are at it again
Goal for Brighton!
We're back
Half Time
Kerrby
CHELSEA MAKE IT 2-0
Chelsea handball appeal
Saved!
PENALTY for Man City!
United's goal was beautiful
Leupolz nets fastest goal
Refereeing quarrels in East London
Barcelona win in Spain
City know that Chelsea have scored
GOAL BRIGHTON
GOAL FOR MANCHESTER UNITED
Chelsea couldn't have wished for a better start
GOAL FOR CHELSEA
Technical difficulties
Underway!
Fara Williams' swansong
Ellie Roebuck injury update
Kickoffs coming shortly
Ready to cover the games
Little to talk about elsewhere
Roebuck misses out
The title defence
What could happen
Welcome!