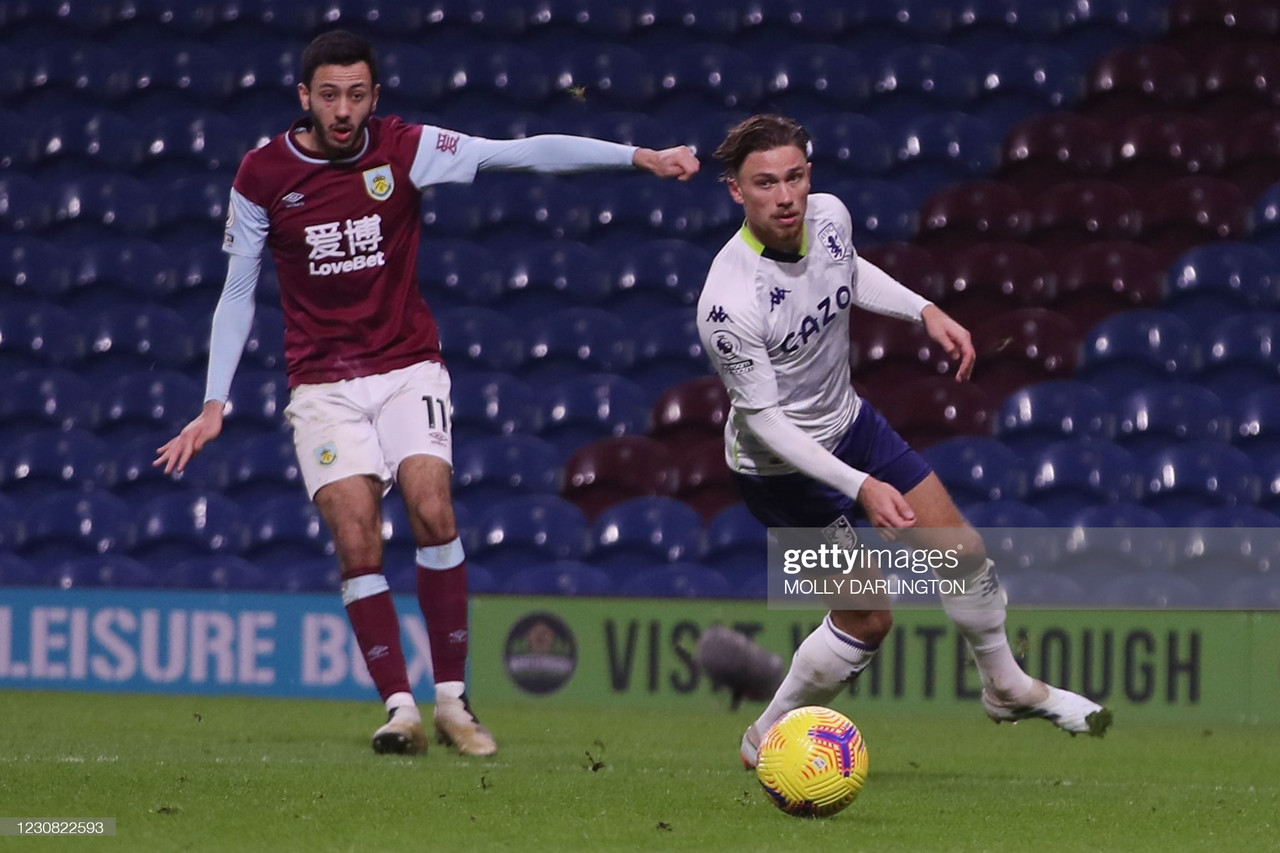 Dwight McNeil has found a home at Turf Moor and has made a serious name for himself in the last few seasons.
Burnley have faltered this season, but McNeil has put in a number of good performances and has caught the attention of teams in a better league – and financial – position.
The England Under-21 international has a big decision to make this summer, and has plenty of options on the table.
Stay where he is and give it another season
This season has been a complete write off for The Clarets, they have stumbled to safety and will not be looking at this season's Premier League table fondly.
A lack of senior squad depth combined with a long, seemingly never-ending, list of injuries has wreaked havoc all season long, leaving the club extremely thin on the ground.
However, off the pitch things have improved.
The new owner and Chairman, Alan Pace, has repeatedly said he will support Sean Dyche financially to improve the playing squad and solidify Burnley's place in the top-flight.
Names are being banded about on who is on the watchlist at Turf Moor and the expectation is that The Clarets will uncharacteristically spend big this summer.
Whether that depends on an influx of cash from a high-profile departure such as McNeil or James Tarkowski remains to be seen.
This team is much better than where they currently find themselves in the league, and will surely kick on next season when the fixture list is less congested, and reinforcements are brought in.
It is important to remember McNeil signed a new contract last October which will see him at the club until 2024, which will have some bearing on the fee his current club could command.
Aston Villa are the early favourites if McNeil was to leave
Dean Smith has not been shy when it comes to spending big money since Aston Villa's return to the Premier League two seasons ago.
Over £100-million was spent in the first summer and that has been followed by more than £90-million being spent this season.
So, the owners at Villa Park have clearly given Smith the green light to spend whatever he needs to succeed.
And succeed they have, staying up by the skin of their teeth last season to sitting pretty in mid table this time around.
McNeil would fit right into a young side who like to bomb forward, and the midfielder could provide great service to Ollie Watkins up front.
Whether Jack Grealish is to stay at the club is one matter that could determine McNeil's arrival, as funds could be gathered from a sale of the club captain.
Is moving to Aston Villa going to be a better move for the former Manchester United youth player, though?
Or is that more moving sideways than up in his career?
Leicester City will be appealing
Champions League: two words that every player wants to have on their CV.
Should Leicester City stay in the top four, they are going to be in a great position to sign McNeil.
Champions League football has not been seen at the King Power Stadium since the 16-17 season, but they have a real chance of making it this season.
And, with the squad they have and the potential they possess, they could be an appealing destination for many footballers this summer, making them a force to watch out for next season.
Ayoze Perez is getting on a bit now, but Harvey Barnes seems destined to be the man occupying the left side of midfield for a long time to come.
However, Leicester have played a back three at times, and that leaves an opportunity wide open to be able to get Barnes and McNeil in the same starting 11 together, but does selection headaches surrounding the other Foxes' stars.
It would be more appealing to McNeil as a destination because of the lure of European football next season, but it might not be as appealing to the club based on the players they currently have.
Other Premier League teams have expressed interest
The Burnley Express have reported that Southampton, Manchester City, Leeds United and Everton – who McNeil scored a wonder strike against earlier this season – are all showing interest in the winger.
It would be a huge surprise to see McNeil head to the south coast, but the other three are seriously attractive options.
Nothing needs to be said about City and the chance to work with Pep Guardiola and play with Kevin de Bruyne and co.
Leeds and Marcelo Bielsa have done exceptionally well this season, guaranteeing their survival and adding McNeil would be a good addition to make to who they already have in Raphinha and an ideal replacement to Pablo Hernandez.
And for Everton it would make sense to bring him in, Dominic Calvert-Lewin has emerged this season so imagine what he would do with McNeil feeding crosses into him all game along with Lucas Digne and James Rodriguez.
Finally, Italian interest hasn't gone away completely
Last summer, Juventus and AC Milan were reportedly interested in McNeil and there is nothing to say that interest hasn't gone away completely.
Imagine Dwight McNeil being the successor to Cristiano Ronaldo in Turin and learning from Andrea Pirlo on how to deliver the perfect cross.
Or feeding dangerous deliveries onto the head of Zlatan Ibrahimovic in the San Siro in it's final season.
These are quite obviously long shots and McNeil would more than likely to prefer to stay in the Premier League.
Although, the appeal of the Serie A has tempted many English stars before, and the idea of playing at some of the most revered grounds in World football might be too much to turn down.
Dwight McNeil has some major decisions to make for the good of his career this summer, but also for the good of the club who thrust him into the Premier League spotlight.
A busy – and important – few months lie ahead in the McNeil-Burnley camp.