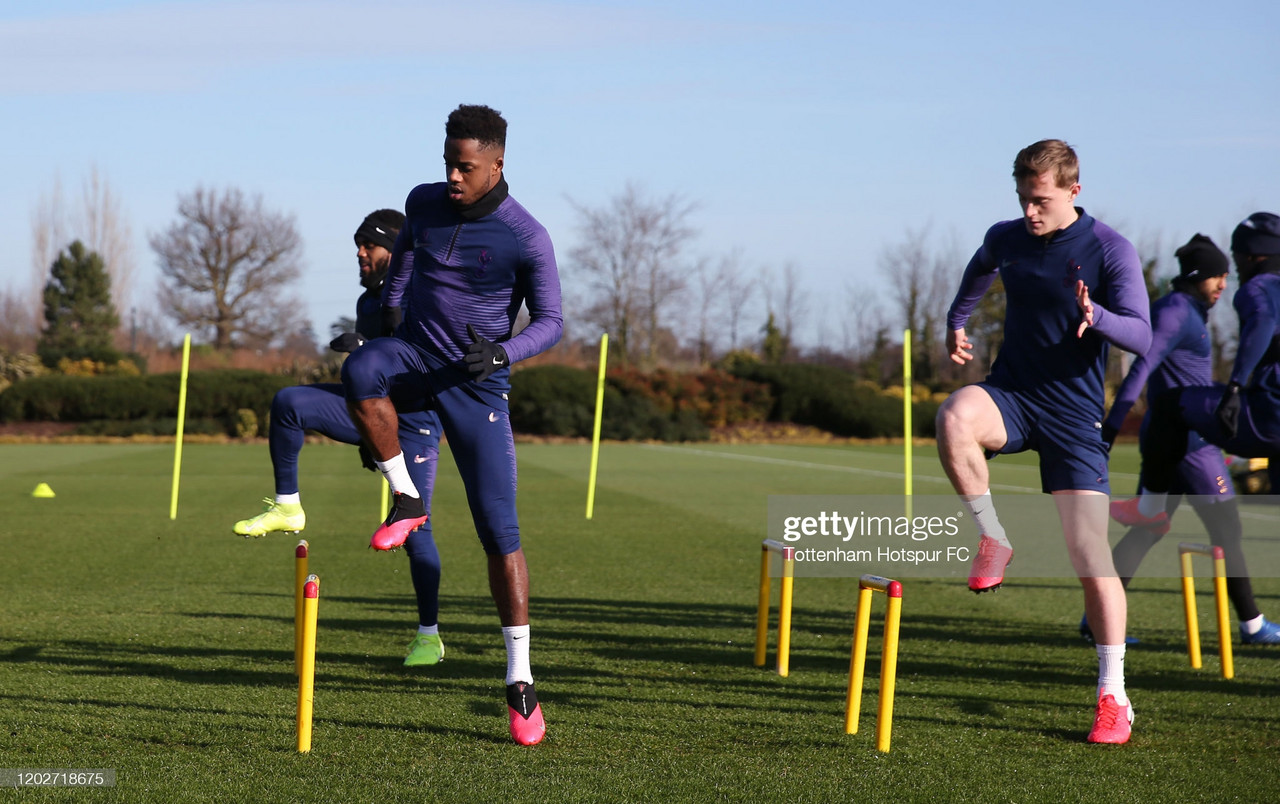 Developing players has always been one of Tottenham Hotspur's main priorities, and it's safe to say this season they have done it yet again.
In order for some players to gain minutes under their belt, Spurs sent a couple of young players on loan for the entire campaign, including academy midfielder Oliver Skipp and left-back Ryan Sessegnon.
Now, after succeeding in their respective leagues, both Skipp and Sessegnon are expected to be part of Spurs first team next season.
Skipp and Sessegnon, who were both part of Spurs first team during the 2019 / 20 season, will have significant larger roles this time around, and it shouldn't surprise us to see them in the starting XI next campaign.
Skipp at Norwich City
Oliver Skipp took the EFL Championship by storm, and because of his great positioning and ball-recovery, he was vital in Norwich City's promotion to the Premier League.
This season, the 20 year-old played 47 games with Norwich City across two competitions (Championship & FA Cup), where he recorded one goal, two assists and seven yellow cards.
A native from Welwyn Garden City, Skipp started all but one of his 45 Championship matches, and was even named in the tournament's best XI at the end of the season.
This was a much needed first team experience for Skipp, especially after playing only seven games with in the Premier League with Spurs prior to the loan.
Although Norwich City got promoted, the end of the season wasn't what Oliver Skipp was expecting it to be.
The 20 year-old suffered a fractured metatarsal in his foot in his final game against Reading and Tottenham have since confirmed he underwent surgery.
"The England Under-21 international will undergo a period of recovery and is expected to return to training during the pre-season period."
Our 2020-21 midfield general! 👊

Thank you, 𝗢𝗹𝗶𝘃𝗲𝗿 𝗦𝗸𝗶𝗽𝗽 💛 pic.twitter.com/ixKAEbetQb

— Norwich City FC (@NorwichCityFC) May 11, 2021
Sessegnon at Hoffenheim
At only 20 years-old, Ryan Sessegnon has the potential to become one of the best full-backs in the Premier League.
Sessegnon, who has played 27 games so far this season with Hoffenheim across all competitions, has gotten getting a lot of experience at both left-back and wing-back for the German side.
During the 2019 / 20 season, Sessegnon was acquired by Spurs from Fulham, and even got to score his first Champions League goal in Tottenham's group stage loss to Bayern Munich at Allianz Arena.
After playing only 12 games under both Mauricio Pochettino and Jose Mourinho combined, there's no doubt the best thing for his development as a player was to go on loan and get first team experience.
Hoffenheim currently sit 11th in the Bundesliga race with no hopes of European football next season. Still, Sessegnon has been praised by the German fans, highlighting his speed and skills moving forward.
Pressure to deliver will be on for whoever the new Spurs manager is next season, but Oliver Skipp and Ryan Sessegnon are two players who could become vital pieces for the first team.