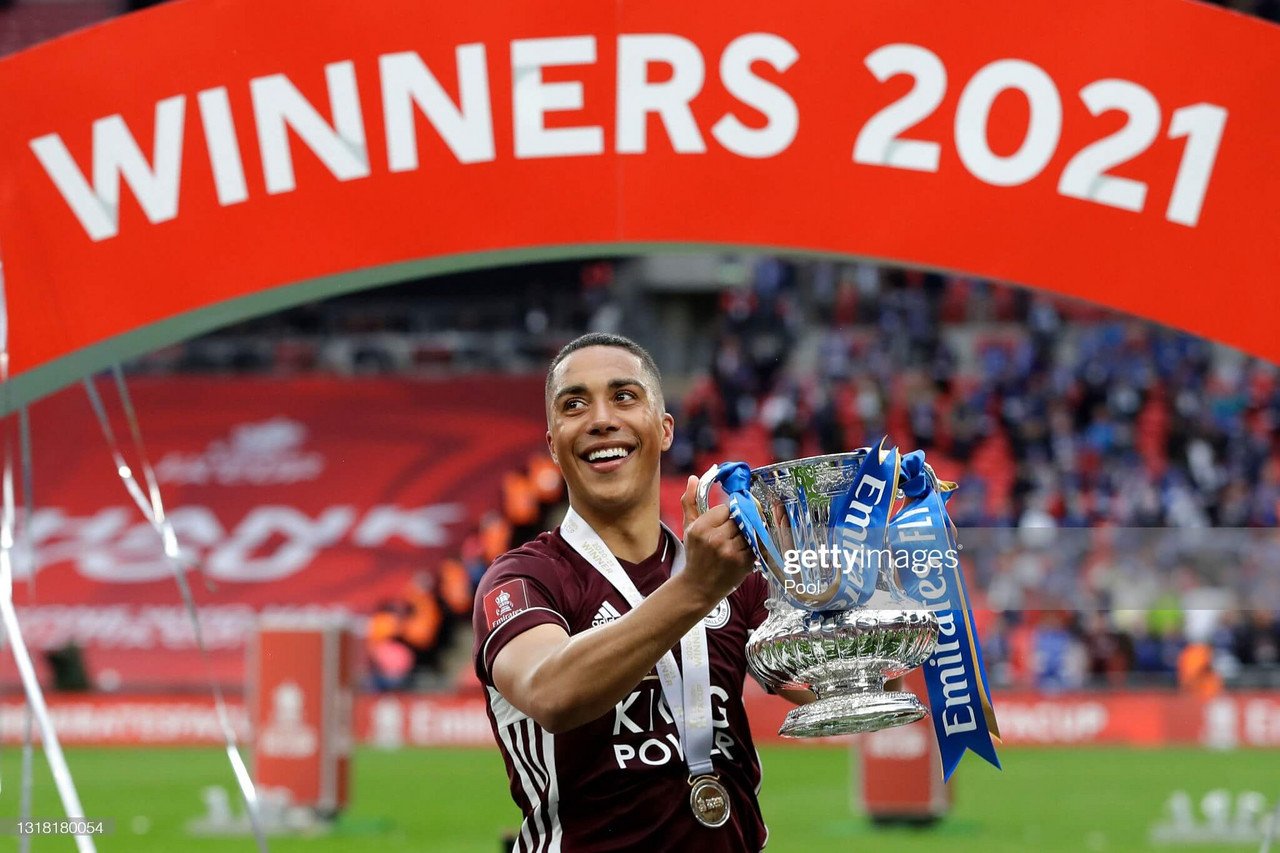 Leicester City won the FA Cup for the first time in their 137 year history with a deserved 1-0 victory over Chelsea at Wembley.
Youri Tielemans scored the winning goal on the 63rd minute to make history for the Foxes in what is likely to be the best he will ever score.
However, it could have been a whole different story as Ben Chilwell and Chelsea thought they'd snatched a goal late on to send the match into extra time. VAR had other ideas and deemed the former Leicester left back to have made his run just a tad early leading him to being in an offside position.
22,000 fans were there, with a mixture of Chelsea and Leicester alongside Wembley residents and key-workers.
If there was ever a man you want to smash a ball in from distance, it's Youri Tielemans. The Belgian midfielder has been an outstanding figure in City's success this season, and to top it off scoring a screamer and celebrating in front of Leicester fans for the first time in over 14 months.
Having scoring 16 goals before this one for Leicester, there's no chance that this one doesn't live with him forever.
Chelsea can only blame themselves for it though. It was a Reece James lackluster clearance that was blocked by Ayoze Perez, allowing Luke Thomas to find Tielemans, and the rest was history.
No goalkeeper in the world was saving that shot.
Tielemans is likely to steal the headlines for his goal to seal the cup win, but there's no doubt that Kasper Schmeichel deserves an equal amount of credit if not more after his inspiring performance in goal.
As Chelsea were pressing late on for an equaliser the Danish 'keeper produced two of the greatest saves you're likely to see. First to deny former team-mate Chilwell and then a wonderfully hit half volley from Mason Mount.
He has been a sensational servant in the East Midlands, and this win might go down as one of the most memorable of his career.
After a turbulent couple of weeks dealing with the absence of Jonny Evans, Rodgers took the risk and played the Northern Irishman. Unfortunately Evans only lasted 30 minutes as he couldn't continue. This pushed Leicester into a system they've been using since the Newcastle United defeat, where Timothy Castagne pushes back into centre half and Marc Albrighton comes on to play on the wing.
Wesley Fofana - who gets better every game he plays, had an unbelievable match. He won every ball, every tackle. He was then supported by Wes Morgan who came on to lock up shop for the last ten minutes. This was his first performance of the year, but what better occasion to get it. Big Wes and Little Wes certainly has a ring to it!