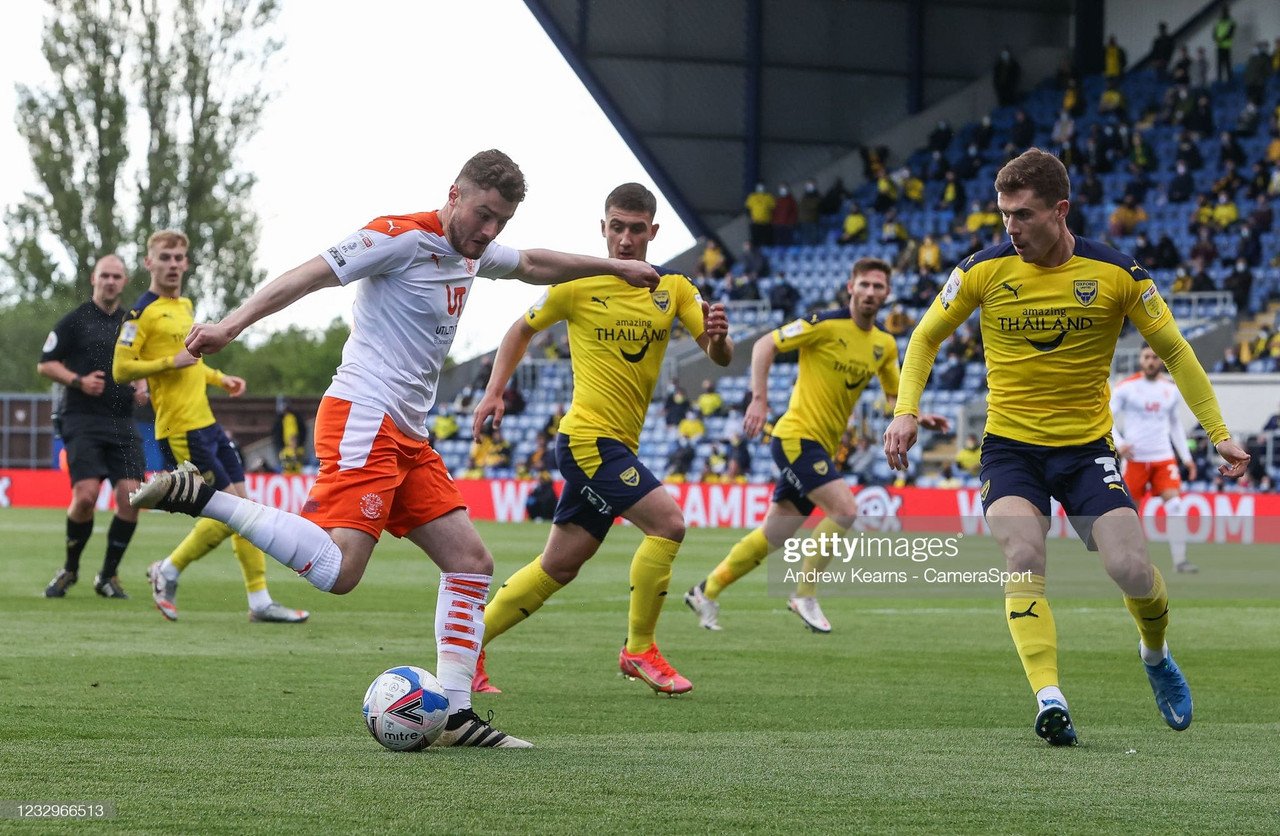 That's it from me, thank you for following along!
FT: Oxford United 0-3 Blackpool
90' Too many defenders back for United to score
87' Brannagan now looks injured
85' Looks like Winnall's night is over
83' Another counterattacking opportunity for Blackpool
Did you know?
80' Finals subs for United
78' Corner for Blackpool
74' Sub for the visitors
73' GOAL! 3-0... game, set and match
You have to feel that the next goal is so important
67' Double change for the home side
64' United knocking on the door
63' Oxford free-kick
61' Over by Henry
58' So nearly three...
57' Henry forces the issue
53' First sub for the visitors
52' Brilliant from Henry!
50' Jack Stevens scrambling
47' Free-kick for United
45' Direct outlook from the start for United
Second half underway!
A goal to remember for Ellis Simms...
Halftime: Oxford United 0-2 Blackpool
45' Yellow card for Andersen
41' Corner to United
Blackpool have won the midfield battle so far
35' Handball in the box waved away
33' Goal kick to Blackpool
Oxford are being totally outclassed...
26' Goal. You can't say it wasn't coming
23' GOAL! Blackpool! 0-1!
22' It's getting heated here
19' Close from Blackpool!
16' No chances of note in this game yet
13' Free-kick just inside the Blackpool half
10' Oxford look comfortable, but I would hate to jinx it
6' Wow!... absolutely top drawer run from Barker
3' Yellow card and free-kick for Oxford United
1' Brandon Barker crosses but nobody gets on the end
Kick-off!
Only time will tell whether Robinson will ploy a gameplan without pressure
Sam Long is sidelined
Blackpool prove to be tough opponents for Oxford United
The long wait for the return of fans is finally over!
Confirmed line-up: Blackpool
Confirmed line-up: Oxford United
Team news: Blackpool
Team news: Oxford United
Kick-off time
Hello and welcome!