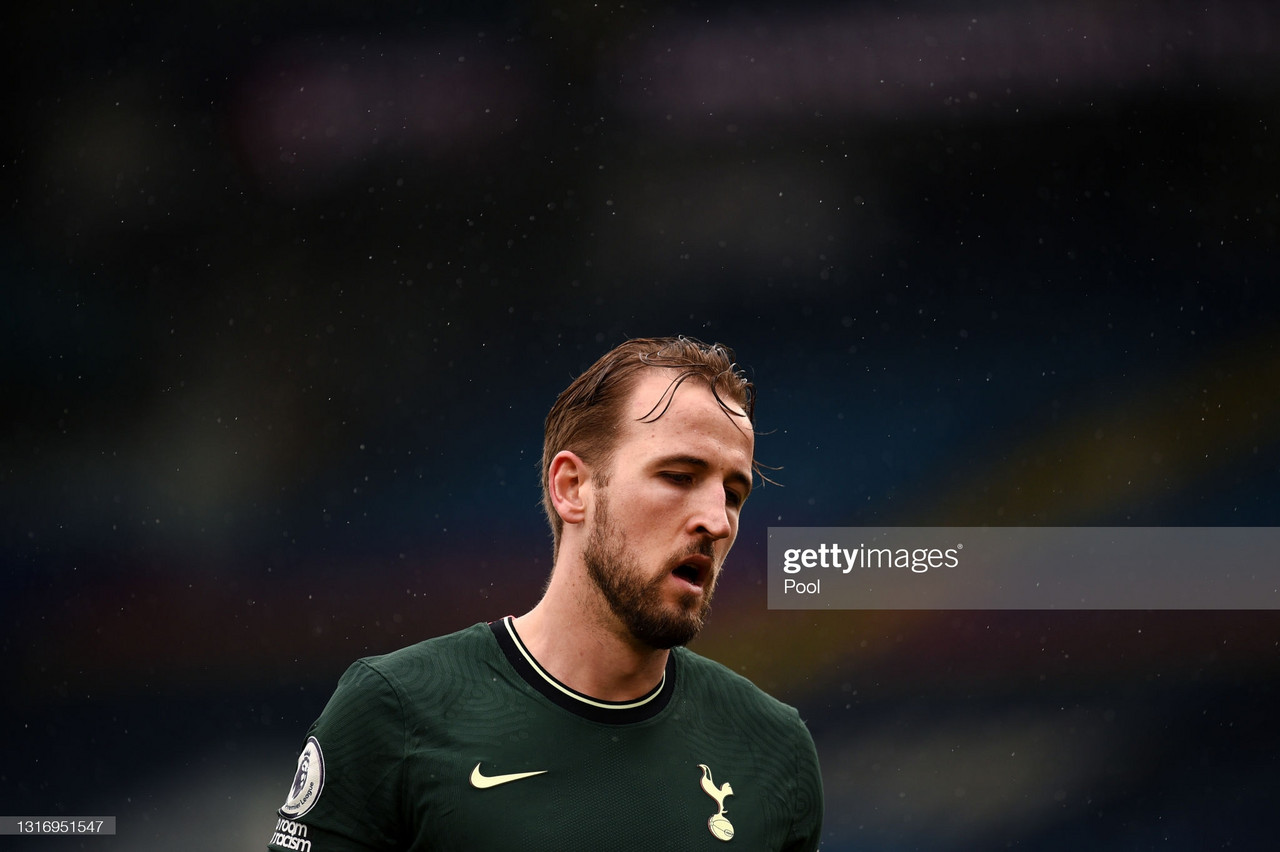 Following Tottenham Hotspur's catastrophic exit from the UEFA Europa League and losing the Carabao Cup Final against Manchester City, it was only a matter of time until Harry Kane asked himself what's the next step in his career.
According to Sky Sports and The Telegraph, Kane has asked Tottenham Hotspur to leave the club this summer.
Manchester City, Manchester United and Chelsea are the Premier League teams who have already contacted his agent.
The 27 year-old, who is currently leading the English competition in goals and assists, is under contract with the club until 2024.
Why?
One of Kane's main frustrations with the club was firing Jose Mourinho six days before a major final, which showed the poor management by ENIC Group owner, Daniel Levy.
It is also hard to keep a world-class footballer in a team with no Champions League football, which is exactly what next season will be looking like for Spurs.
This season across all competitions, Kane has proven to be one of the two best strikers in the world along with Robert Lewandoswki, recording 32 goals and 16 assists.
According to Transfermarkt, the London native is worth 120.00 mill.
It is hard not to feel for Harry Kane, who has given his everything to the 'Lilywhites' since his debut in 2014 but still hasn't been able to win a trophy with the club.
During his Spurs tenure, Kane has watched multiple players leave the club and win important trophies, such as Kyle Walker joining Manchester City to conquer England, and Christian Eriksen winning Serie A with Inter Milan.
Ryan Mason speaks
Manager Ryan Mason addressed the Kane rumors to the media, and clarified his main focus is to finish the season strong.
''I speak to Harry (Kane) pretty much every day. Before I got this job, I spoke to Harry pretty much every day,'' Mason said. ''Our only discussions have been about the next games, about the game at the weekend against Wolves. He's excited. We're all excited.''