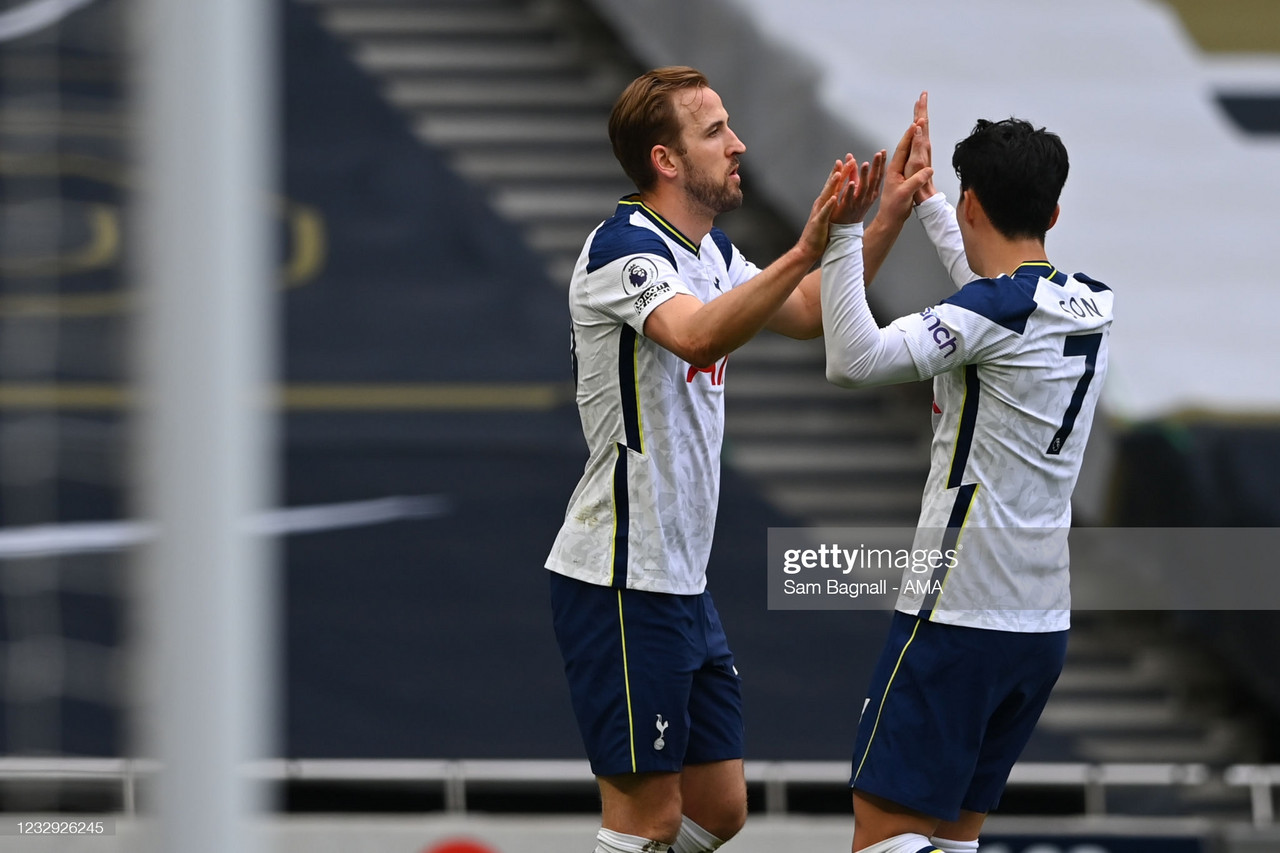 As the rumors of a potential Harry Kane exit this summer increase, Tottenham Hotspur should also worry about Heung-Min Son's future.
Son has been the second best player for Spurs this season, recording 22 goals and 17 assists in just 49 games played across all competitions.
The South Korean International is considered as one of the best attacking players in the world, and has formed an amazing partnership with Kane for the past couple of years.
Deadly duo
This season, both Kane and Son have combined for 39 goals in the Premier League, which is more than half of the goals Tottenham Hotspur have scored (63) in the competition.
Since his arrival at Spurs, Son has been making an impact in North London playing more than 270 games for the 'Lilywhites', as well as being the Puskas Award winner in 2019.
Son is under contract with the club until 2023, and although he's previously expressed his interest in re-signing with the team, things could really easily change in North London if Kane decides to leave.
Paul Stewart weighs in
Former Tottenham striker Paul Stewart spoke on the Spurs current situation, and admitted that perhaps the best thing for Son is to leave London, in case Kane decides to leave as well.
"If Harry (Kane) leaves in the summer, Sonny may follow him," Stewart told PA Sport. "He (Son) has shown he is a world class player and there will be people knocking on the door for him. He may feel the same, he may feel the best chances of winning any trophies is away from Spurs, and that leaves them with not very many options.
They are going to want a lot of money, but someone will pay it for him because of the goals he scored."
Stewart, who won the FA Cup title in 1991 with Spurs, added that he understands why Kane wants to leave the club.
"I don't think anyone is surprised at the news, let's be honest. He has been loyal to the club," Stewart said. "Ultimately he wants to win trophies and if he doesn't go now he doesn't get that chance.
For him I think, the only he will succeed is to move on to a club where the ambition is higher."