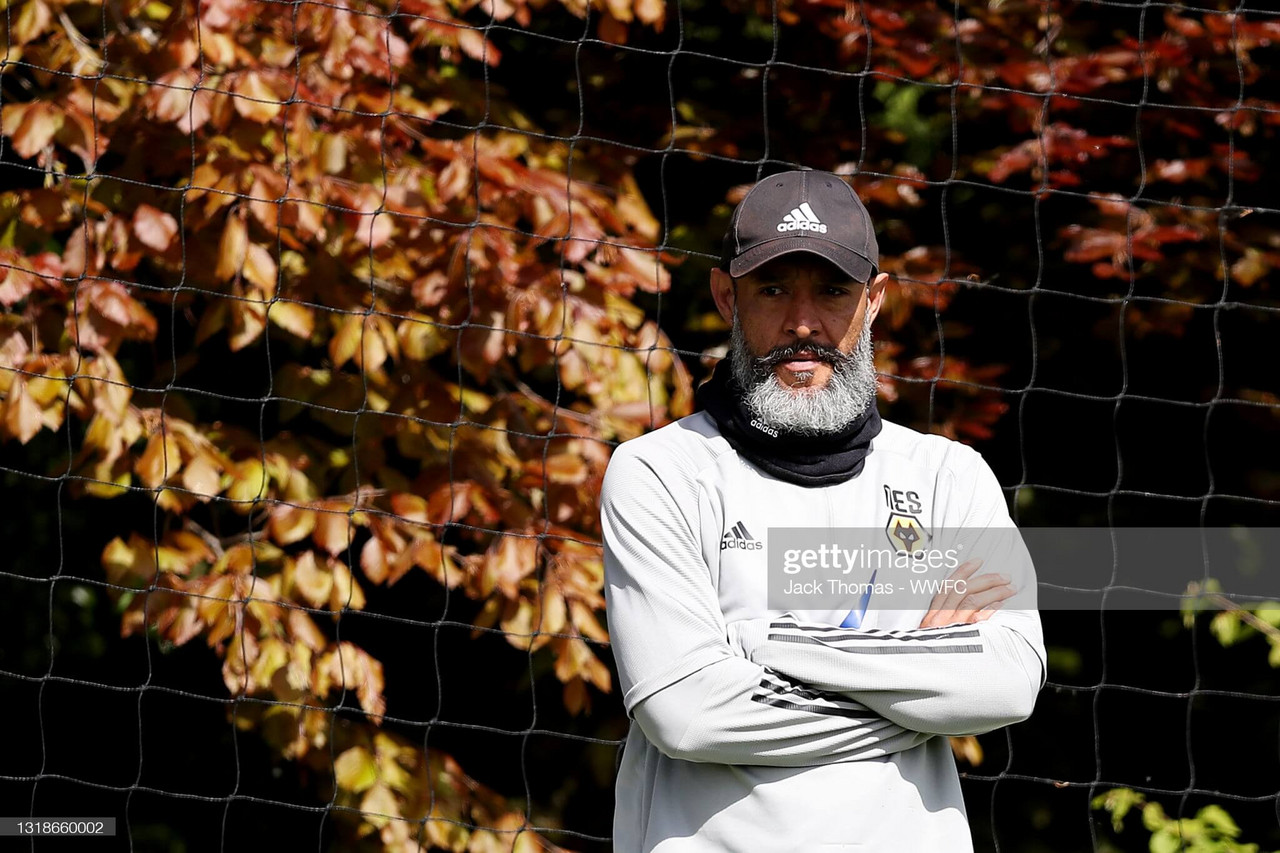 Those affiliated with Wolverhampton Wanderers remember the day all too distinctly. What was supposed to be an occasion of triumphant exuberance instead left a sour taste that would stain the rest of the club's season.
Arsenal had just been condemned to a deserved defeat in their own backyard against the midlands outfit and slumped to the depths of the bottom-half of the division, languishing in 14th place after 10 games.
Wolves, in contrast, moved up to sixth despite the talismanic Raul Jimenez being forced off before the first goal had been struck.
26 Premier League fixtures later, Nuno Espirito Santo and his side are yet to welcome back the forward and although a return is imminent, it is unsure if a seasonal comeback will be viable in the long-term.
He said, "Hopefully we will have positive news during this afternoon, and from there we will decide and see what the best decision is to make, and how Raul is going to be involved.
"He's well, he's training well, and even today he had a training session that he was involved with. His fitness is good, but we have to be patient.
"We have a lot of boxes to tick, there's a lot of things that we have to look and decide after today. He has to do an MRI, he has to do a scan, he has to do psychological tests, he has to first start impacting the ball with the head."
A further seasonal appearance for the Mexican?
It is undeniable that Jimenez's harrowing skull fracture has played a decisive role in the diminishment of Wolves' authority in the division. The forward has excelled across the last few terms and has served his club brilliantly, recording consecutive seventh placed finishes and leading Wolves to a European quarter final.
Santo confirmed that the Mexican was indeed participating in first-team training – albeit with certain restrictions – and was making commendable progress as he strived to regain full fitness.
"After all that we've been through, especially Raul and his family, to see him so much closer to playing again, it's really good news.
"I imagine [he's keen to play] a lot because that's the way he works. He's involved in the training session, but what is more important is to see Raul the way we see him – totally fit, no problems at all, happy, enjoying the training sessions and patient, waiting for all the things to go well.
"I believe that he wants to play, but he has to be patient, like all of us."
Injury updates around the squad?
Away from Jimenez, there are other players in Santo's squad nursing injuries and with the season's enthralling curtain veritably drawing to a close, the race for a return is close to concluding.
The likes of Pedro Neto, Daniel Podence and Jonny Otto will not take to the field again until the birth of the new campaign and will now look to build on their fitness and work to making their respective returns.
For Willy Boly and Marcal, they may yet get to relish in the opportunity to play in front of an endearing crowd before the season's end after over a year without fans due to Covid-19 restrictions.
"Marcal is returning from a long moment of time he was out. We have to be careful with Marcal because of what happened before, so we have to manage.
"Boly is much better, so let's see. There's always issues and some things that we have to attend. Three games in such a short period of time, intense games that we have, we don't have all the players available.
"But we'll assess all the players and we'll decide who starts tomorrow. It gives a good chance to find the best approach for these two games in particular. Probably all the players will have minutes."