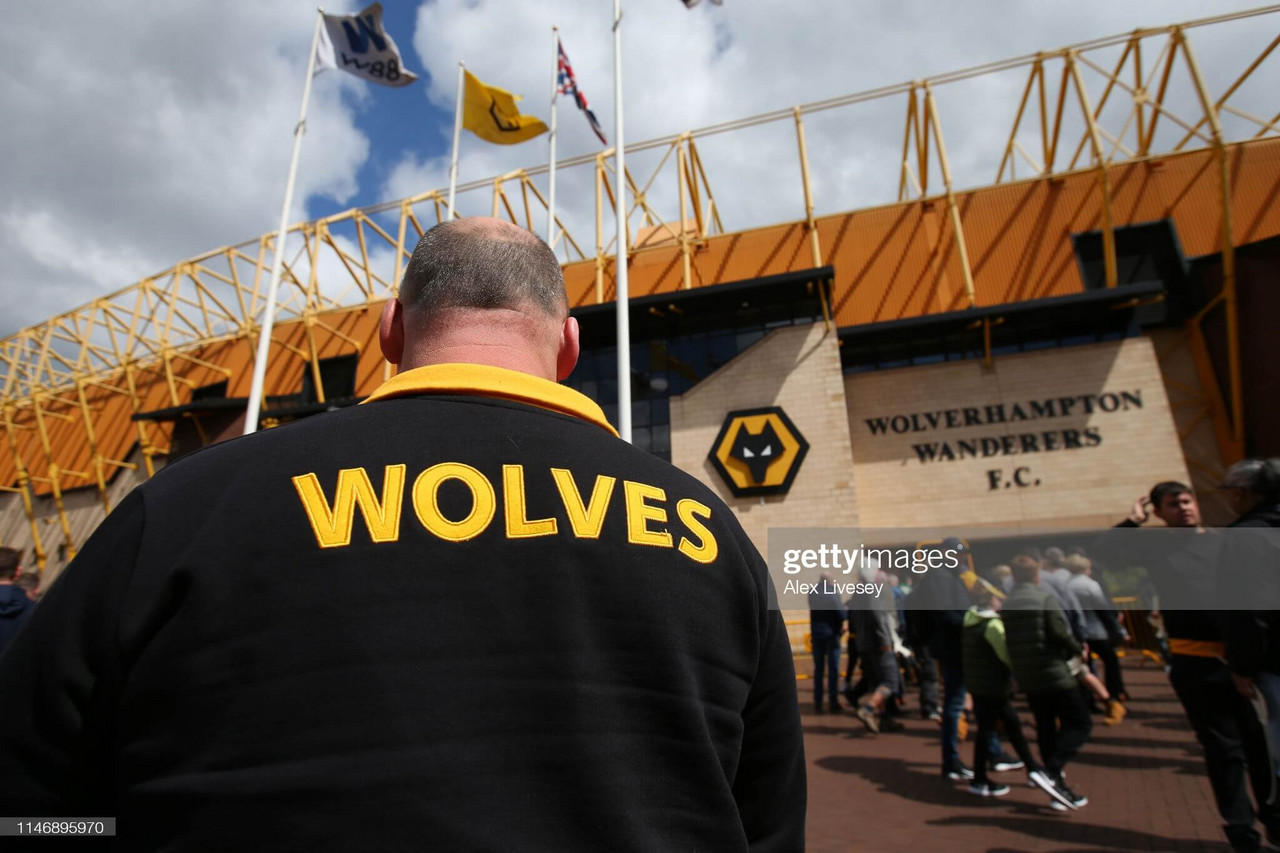 Usually, you would not be mistaken for assuming Nuno Espirito Santo would cut a forlorn and brooding figure after a defeat in the Premier League.
Wolverhampton Wanderers' Portuguese manager demands excellence, and with a largely lacklustre season drawing to a close those at the club will have one eye eagerly on the succeeding term.
Wolves will record a bottom-half finish for the first time since returning to the division two seasons ago, finishing in seventh place on both occasions and reaching the Europa League quarter final one year ago.
As he reflected upon a narrow away defeat to Everton he noted the issues that his side had faced across a campaign littered with obstacles and shadowed ominously by a global pandemic.
He also did so in a manner that radiated alacrity, there is no denying that Wolves have languished in many respects this season, but there are certainly signs that a rejuvenated coming year is entirely plausible.
A narrow and frustrating defeat
Wolves were by no means outplayed by Everton in their final away game of a pandemic-stricken season, an accuracy within the final touch that has eluded them frequently emerged once again against the Toffees.
Morgan Gibbs-White looked to add to his emphatic late winner against Brighton & Hove Albion a few weeks back with an impressive volley that was matched by Jordan Pickford in the Everton goal.
Adama Traore also saw a driven effort spectacularly saved by Pickford, who prevented his side from falling behind during a first half consisting of sustained pressure and aggression from the away team.
The match ran away from Santo and his side, who lost their tenacious grasp on the game once Richarlison opened the scoring, and the lack of incisive finishing play once again came as Wolves' undoing.
A pivotal summer
A positive interview from Santo indeed instils optimism, but alludes to the fact that there are are issues that need to be addressed if the club are to reach the height's achieved since returning to England's top-flight.
Everton have been abject at home and Wednesday's victory through Richarlison's imposing header was only their sixth of the campaign.
This coincides with Wolves' unwanted seasonal record of not scoring in 28 of the 37 league games played this season - matched only by bottom club Sheffield United.
The upcoming transfer window provides ample opportunity to target the players most capable of uplifting the squad and integrating seamlessly upon arrival.
Equally, the summer allows for the likes of Pedro Neto and Jonny Otto to return to full fitness and provide Santo with a fully-fit squad for the first time in near a year.
In essence, Wolves simply must improve if they are to improve their fortunes and avoid a detrimental slump closer towards the bottom of the table.
It goes without saying that the lengthy absence of talisman Raul Jimenez has played against the club; the forward suffered a serious head injury against Arsenal in November and has not appeared since.
To have the forward back will benefit Wolves immensely, who were disappointing offensively against Everton and would have thrived on the aerial prowess and commanding presence of Jimenez.
Everton keep the European dream alive
Richarlison's goal papered over the cracks of Everton's flagging season, still possible for revival with just one fixture remaining.
The Toffees are level on points with seventh placed Tottenham Hotspur and one point above ninth placed Arsenal, but do face champions Manchester City away from home on the final game of the season.
As referenced earlier, Everton have mustered six home victories all season, unacceptable for a side with continental aspirations and inexcusable regardless of the fact the stadium has been devoid of support due to restrictions.
A period of significant importance awaits for the merseyside club, who will consider the positives and assess through esteemed manager Carlo Ancelotti on how to achieve a season of success of and acclaim next time out.