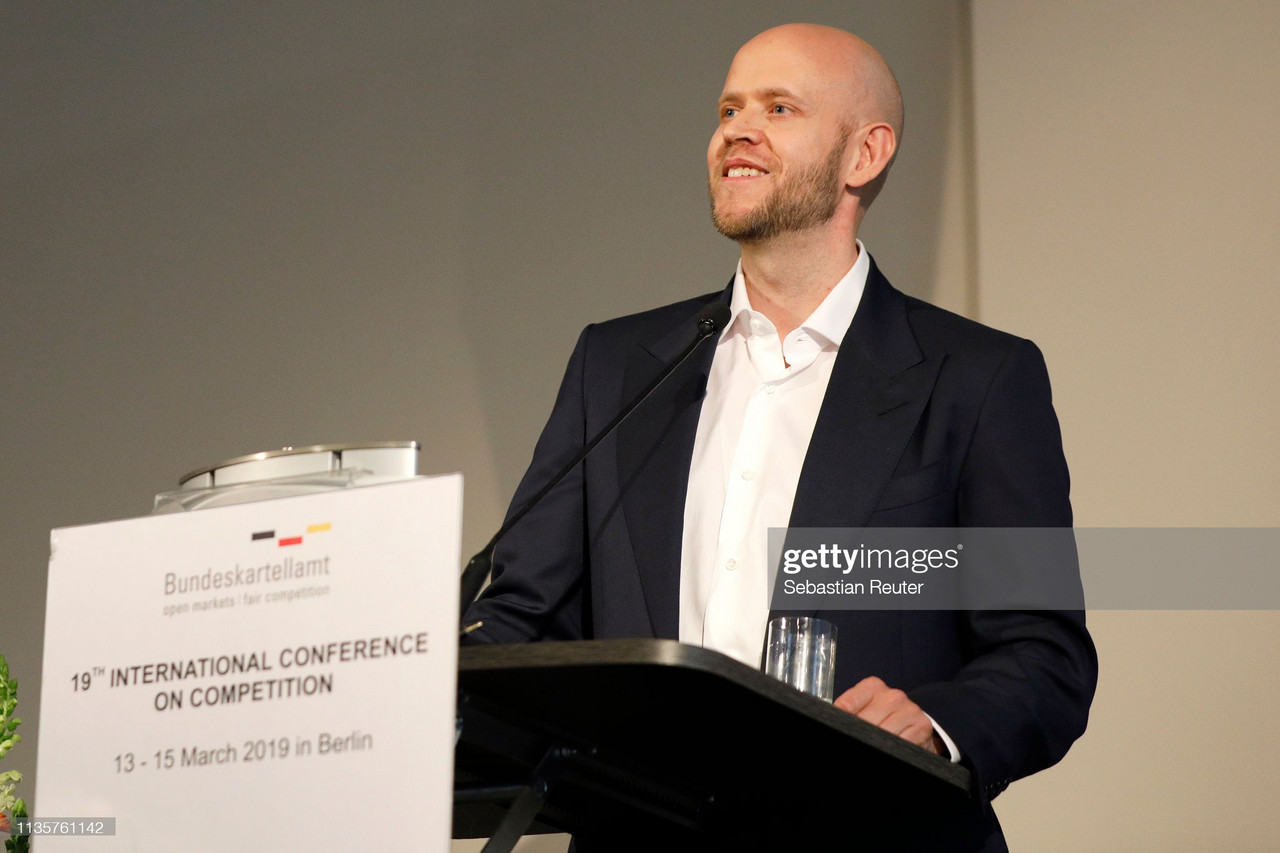 Spotify co-founder Daniel Ek has been backed by Dennis Bergkamp to restore Arsenal's DNA.
This comes at a time where Josh Kroenke has reiterated that they do not intend to sell.
Other Arsenal legends have also sided with the Swede, including Thierry Henry and Patrick Vieira.
Speaking to Voetball International, Bergkamp said: "Like Patrick Vieira and Thierry Henry, it's hard for me to recognise the Arsenal from our time.
"The ambition to win trophies is in Arsenal's DNA. Never accept a loss. That mentality has slowly disappeared. I feel there's a sense of resignation within the current situation. That is very serious."
What has prompted Ek?
The breakaway of the European Super League was the tipping point for Ek, believes Bergkamp.
"Daniel has been a true Arsenal fan all his life. He also was concerned about the downfall of the club," Bergkamp said.
"When the Super League was dominating the news on a daily basis, Daniel pretty much exploded. That was the moment he wanted to press ahead and got in touch with us.
"During a Zoom meeting with Thierry, Patrick and myself, he shared his concerns and his plans with us. That immediately made an impact, and it became clear to me what a big fan Daniel is.
"I think that's important: Daniel does not see a takeover as the purchase of a fun toy to play with."
How will this affect the club's structure?
Although Ek would become the owner, first-of-all he is a fan. That would be the difference between him and Stan Kroenke. This is something that Bergkamp feels will help reunited the hierarchy to the Arsenal faithful.
"He understands the passion of a football fan because he is one himself. He also wants to considerably increase the influence of the fans.
"For example, by making them part of the club's board. We think that's very important. We want to get closer to the fans.
"Daniel realises that the problems that Arsenal have cannot be resolved just like that. Simply spending a bit of money and firing the coach doesn't cut it.
"If Arsenal want to compete towards the top of the league next season, they will need a top player in every department. The problem is that the club has been lacking appeal for a while now among players of that calibre.
"Therefore, structural changes will have to be made. This is the backbone of Arsenal. It will be a far-reaching and long-term project."