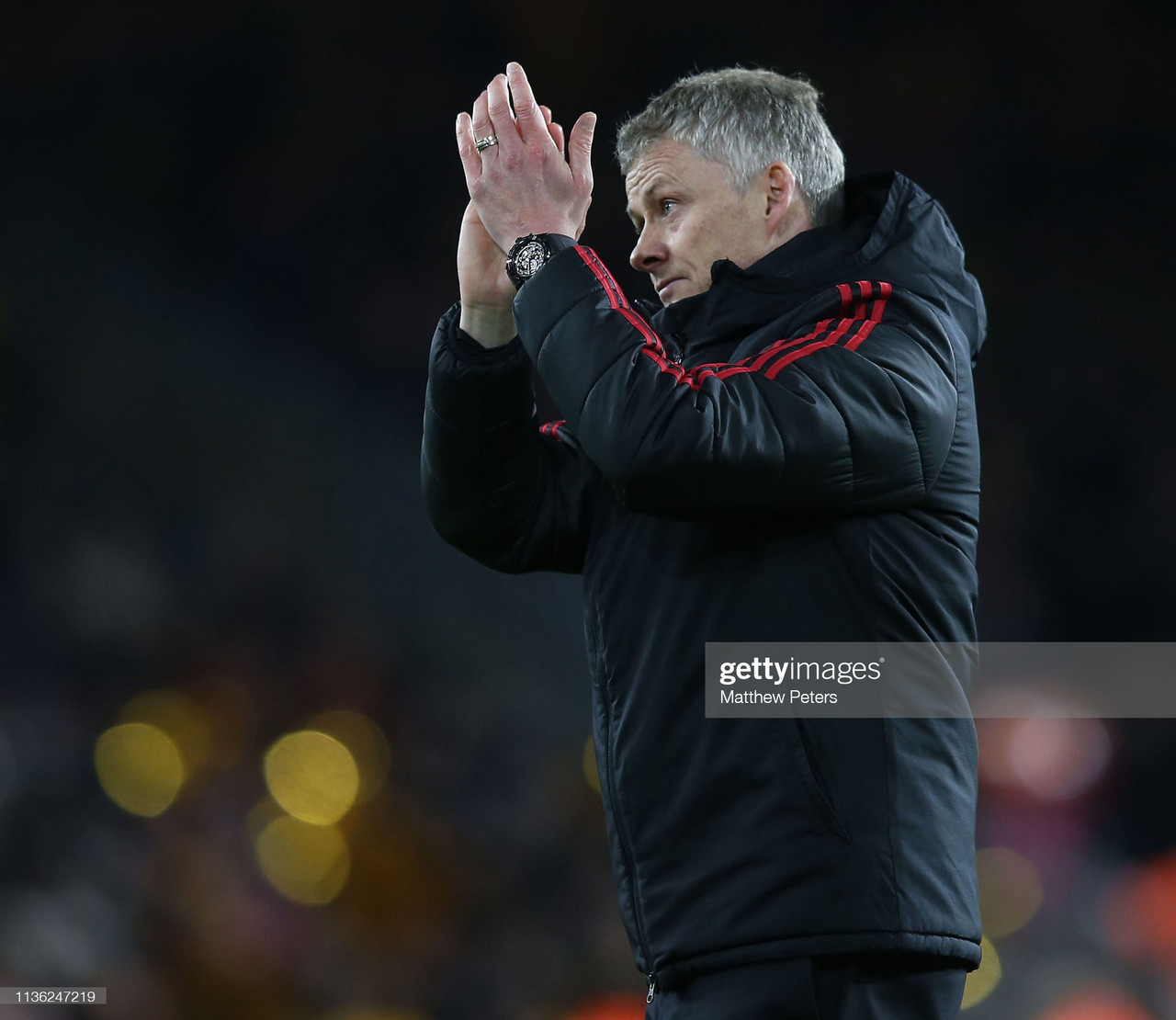 Manchester United travel to Molineux to face Wolves in the Premier League, with the clash the final game of the season in the league for the Red Devils. Ole Gunnar Solskjaer addressed the media's questions ahead of kick off.
On this season for Manchester United
Solskjaer held his press match press conference on Friday, ahead of the final game of the season. He faced the media summing up the season and what they have to do to go one step better next season.
"Of course we aren't where we aim to be. We have ambitions to move one place further up of course. We have improved steadily surely, 3rd last season, 2nd this season, some more points, done really well away from home of course. We had a difficult start to the season with a lack of pre season and we lost 3 out of the first 6 games and loads of them were home games which put pressure on the team but they have managed well, the players have been very, very good."
Looking ahead to the Europa League final
"Well of course you want to go into the final with loads of energy but also confidence so will make a few changes, freshen up a few, rest a few. So we want to go into the last game, as I said we have done very well away from home and need to go and enjoy it, get some minutes into a few that might need it before the final."
Ambitions for next year?
"Of course we are planning as we normally do, we have had, we are looking at the squad, players who are going to stay, players who might be leaving and as I said a few times lately, I hope we are going to strengthen with a few, two or three players, we definitely need to challenge higher up in the table, we are still to far behind to think that it will just come by itself."