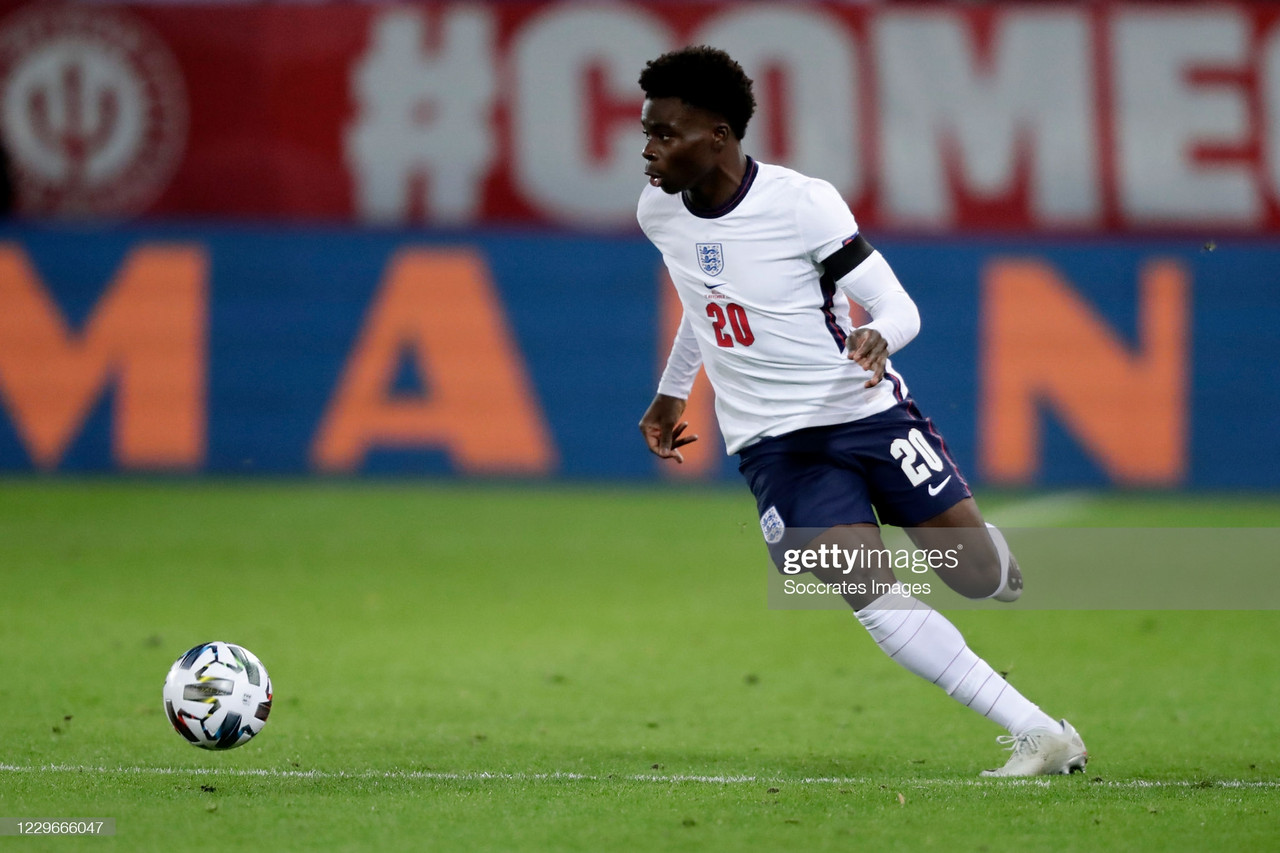 Bukayo Saka has been a shining-light for Arsenal this season, in a year where the Gunners fans have seen so many lows.
The 19-year-old has proved his worth to the fans, earning the trust of the Arsenal faithful.
His current form has been rewarded by England manager Gareth Southgate, as he has been selected into the 33-man-squad.
Although Saka will be delighted with this, he still has one more hurdle to jump. Southgate needs to trim the squad down to 26 and Saka's name could be on the hit list.
Versatility
One of the Englishman's key aspects is his versatility, Saka has played in many positions for the North London club this season.
He has been able to start on the left-wing, right-wing, centre-attacking-midfield and also covering Kieran Tierney at left-back at times.
He would be an extremely useful player for Southgate to utilise. Although there are many other successful players within those roles in the England set-up, Saka offers the unique ability to be played in multiple positions if needed, this could become a crucial part of Southgate's side.
Other options
In all of Saka's four England appearances, he has played as a left midfielder. He had started in each of these games except in the 2-0 defeat to Belgium in the Nations League.
If Saka was set to start on the wings for England, he would be competing for his spot amongst Marcus Rashford, Jadon Sancho and Jack Grealish.
This players have established themselves amongst the country's highest echelon and will make it difficult for Saka to have a look in.
The other likely position that Saka could fit into would be left-back, this is where he first broke through into the Arsenal first-team under Unai Emery.
Luke Shaw and Ben Chilwell currently occupy the left side, with the former having an extremely strong season. Again, this would be tough for Saka to find his way in to a congested position.
There seems to be a high possibility that Saka is cut from the squad, especially due to the amount of talent surrounding his position.
However this is only the beginning for the Arsenal star, he looks set to make his mark on the world football stage another day.