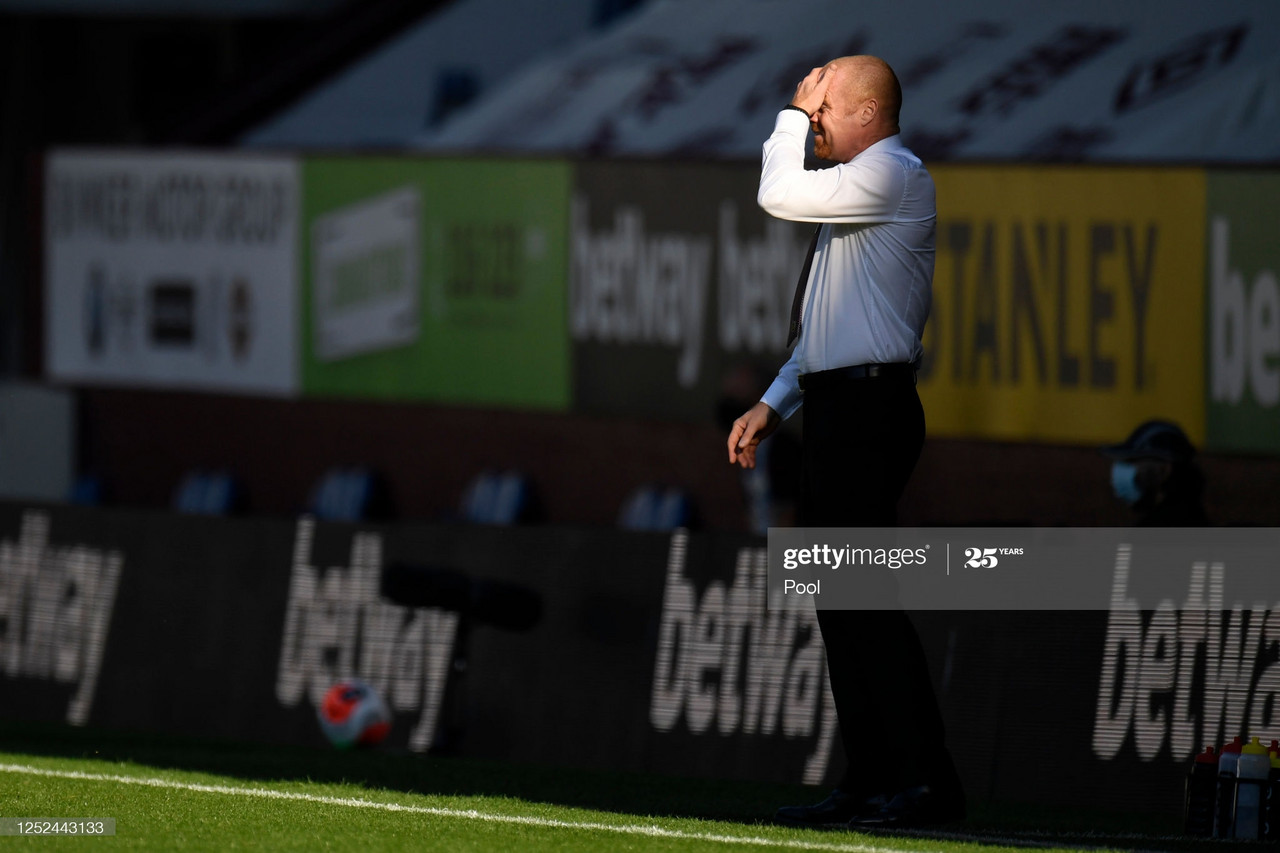 Some people dubbed this season as Sean Dyche's best one at Turf Moor. That's quite the statement, especially when you factor in the promotion campaigns and the European finish, but Burnley really were up against it from the very start.
A virtually non-existent transfer window did nothing to alleviate the injury crisis that they entered the campaign with. That slow start off-the-pitch was carried on to the green, with the Clarets failing to win any of their opening six Premier League matches.
With all of that in mind, on top of no January investment, it's understandable that many were lapping up this as Dyche's most impressive year at the football club.
Transfer Business
Dale Stephens was the only player to come in for a transfer fee - and that fee was a mere £500,000. The experienced midfielder had fallen down the Brighton & Hove Albion pecking order but many Burnley fans were optimistic about his arrival. After all, Stephens had racked up almost 100 Premier League appearances before arriving at Turf Moor so he certainly wouldn't be lacking in know-how.
Unfortunately, Stephens seems to have fallen into the camp of Jon Walters and Steven Reid — struggling to cope with the speed of the division in the same way that he once used to. His experience may have been key in the dressing room, however, as Burnley fought hard to pull themselves clear of the drop.
Between the sticks, Will Norris came in on a free transfer as a third-choice goalkeeping option. The former Wolverhampton Wanderers man unexpectedly started Burnley's final two matches of the season, against Liverpool and Sheffield United, but the 27-year-old struggled to keep up with the speed of the Premier League.
Who was the star attraction? It's a toss of a coin really but their impact behind the scenes may have been greater than people assume.
Turning point of the season
There wasn't really a definitive turning point. It has been a season of small ups that have been quickly followed by dose of reality. Momentum has been difficult to build and, as a result, the anxiety of possible relegation took a long time to shake off.
A good moment, however, was the resurgence after the second international break. The Clarets won their first match of the season against Crystal Palace, going on to win three of the next seven. It might not sound remarkable but Burnley really struggled in the early months of the campaign and to be getting a win every other game was a marked improvement.
Generally, it felt like somebody was trying to save water by continually turning the tap on and off! Players simply did not turn up in a number of matches but then, with hope fading, they would put it a dominant display like the one against Wolverhampton Wanderers.
It always felt like a season of just doing enough and, thankfully, they did just that.
Player of the Season - Nick Pope
Chris Wood was cleaning up the nominations for this accolade at the official event but the striker has struggled for the majority of the campaign. His double-figure goal return is largely down to his inspired end to this difficult season.
Pope hasn't had his best season. The keeper has had some questionable performances, most notably a horror show in a 3-1 defeat against Newcastle United at the start of the season. However, he has still delivered more often than not and is probably responsible for winning Burnley a net of eight to ten points.
The 29-year-old sealed his position at the top of this tree when you saw the team in his absence.
Bailey Peacock-Farrell struggled to convey the same presence as the last line of defence, conceding 11 goals in three league starts, while Norris simply looked like a rabbit caught in headlights.
Burnley without Pope is quite a scary prospect. He fills the goal in a similar way to Manuel Neuer and opponents genuinely don't like to face him. This is a goalkeeper with tremendous presence — filling his defenders with confidence and opposition attackers with dread.
Most Improved Player - Matej Vydra
The levels of most players had dropped off over the last eight months or so. A lack of a gap between the end of last season and the start of this no doubt played its part. Nonetheless, one or two players did put themselves back into contention.
Matt Lowton played his way back into form and his marauding runs down the right were pleasing to see.
However, Vydra's resurgence was very unexpected. The Czech has always struggled to maintain a regular place under Dyche, but his partnership with Chris Wood has helped to add a new dimension to a Burnley attack that had looked quite predictable at times.
Vydra, while not blisteringly quick, is quite nimble across the ground and he likes to come short to link the attack. That made quite the chance from other options, who preferred to hold their position high-up the pitch while battling for percentage balls.