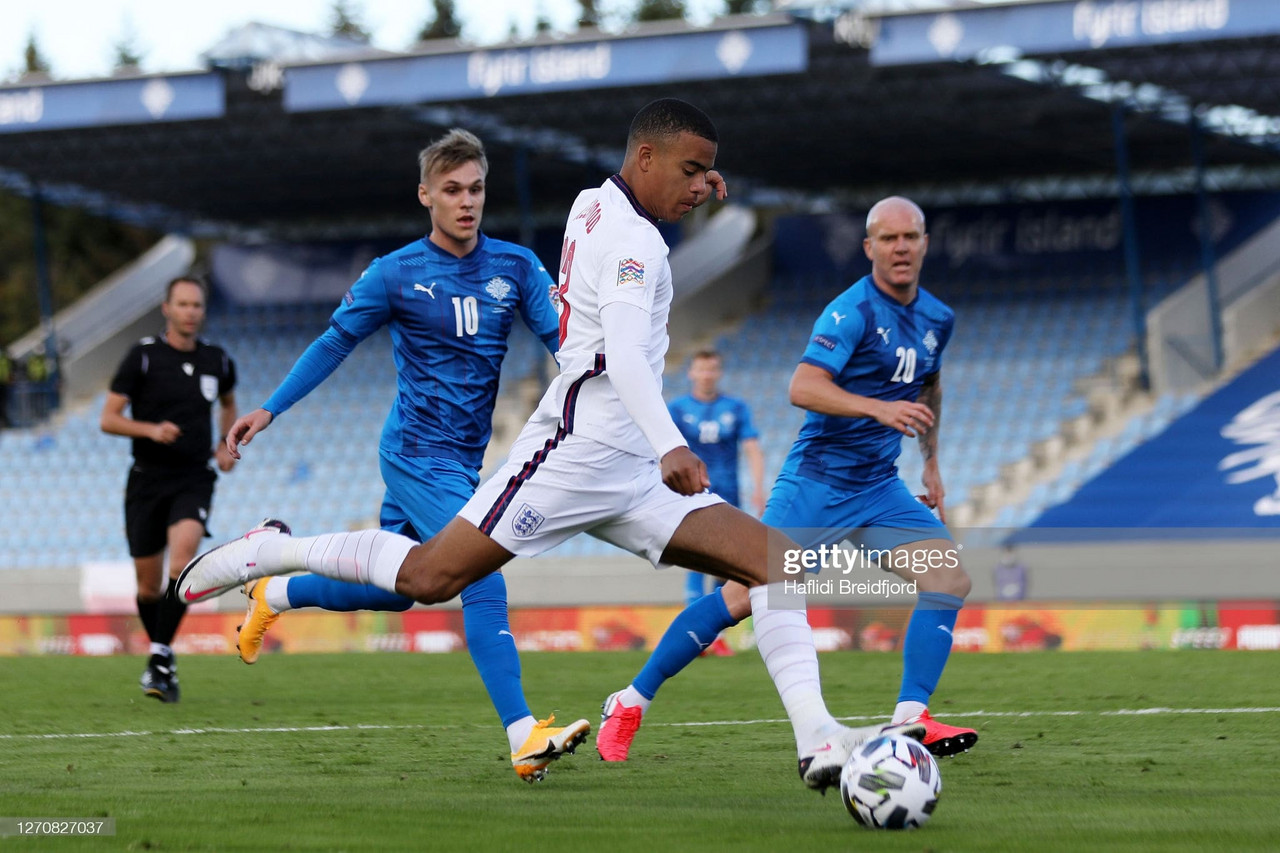 Mason Greenwood hit form at a great time, making it near impossible for the England manager Gareth Southgate to exclude him from his Euro 2020 provisional squad.
His withdrawal means that he'll now spend the upcoming weeks and months with Manchester United, where he'll be focusing on recuperating and recovering, ready for next season.
After a hectic schedule with United this season, and after an intense few months filled with games - sometimes three matches a week - the young forward feels like it would not be beneficial for him or his country if he was to stay in the squad.
Manchester United have confirmed that @masongreenwood has withdrawn from the provisional #ThreeLions squad due to an underlying injury.

Hope to see you back to full fitness soon, Mason! 💪 pic.twitter.com/CAmNuaEY9A

— England (@England) June 1, 2021
It's fair to say that Southgate was impressed with Greenwoods finish to the season for his club this year. The 19-year-old scored eight goals in his last 14 appearances.
Greenwood had not received a call up to his national since September last year, where he and Phil Foden were sent home after breaking COVID regulations. The England manager made that clear this week that this had been dealt with and forgotten about back in March when he spoke to the Manchester United player.
With only one England appearance to his name at the moment, Greenwood will be hoping that next time England have games, he'll be ready and fit.
Greenwood has continued to show this season that he can score any types of goals. Left foot, right foot and headers, he can score them all. Out of his seven Premier League goals this season, he's scored four with his favoured left foot, two with his right and one with his head.
You might not have Greenwood down as an England starter just yet, but he could have been a key player off the bench for The Three Lions this summer. Instead, Southgate will be hoping that the likes of Raheem Sterling, Marcus Rashford, Bukayo Saka and Jadon Sancho perform well.
England and injuries to key men - We've been here before
England have often had the issue of dealing with injuries to their key men. Most notably, their all-time leading goal scorer - Wayne Rooney - who in 2006 went to the World Cup, despite being injured.
Looking back on it, Rooney has come out and said that it was probably the wrong decision to go that year, but went as it was his first World Cup, and there was a lot of expectation on him.
In the 2006 World Cup, Rooney had returned to football after breaking three metatarsals earlier that year. And despite being just 20-years-old at the time, Rooney had featured in a major competition before that, Euro 2004.
Going back to 2006, after being told he could return to playing, during a training session, Rooney tore a groin. He had it treated privately by one of the physios but didn't publicly come out and say that he picked up the injury and continued playing for his country.
This season, Greenwoods game time had to be 'managed carefully' according to Manchester United's Official Website. This suggests that the United player has been managing injuries on and off throughout this season.
The question is, have United and England learnt from the experience and decided to advise Greenwood to help protect him or was it purely just his decision? Who knows, but what we do know is the Greenwood, like Rooney back in 2006, has a very promising career ahead of him.
This could well suggest - if United have advised him - that he is in Ole Gunnar Solskjær's plans for next season and could feature more regularly. Also, with the World Cup not far away too, maybe the attacker can focus on getting fit and staying in form to get selected for that.