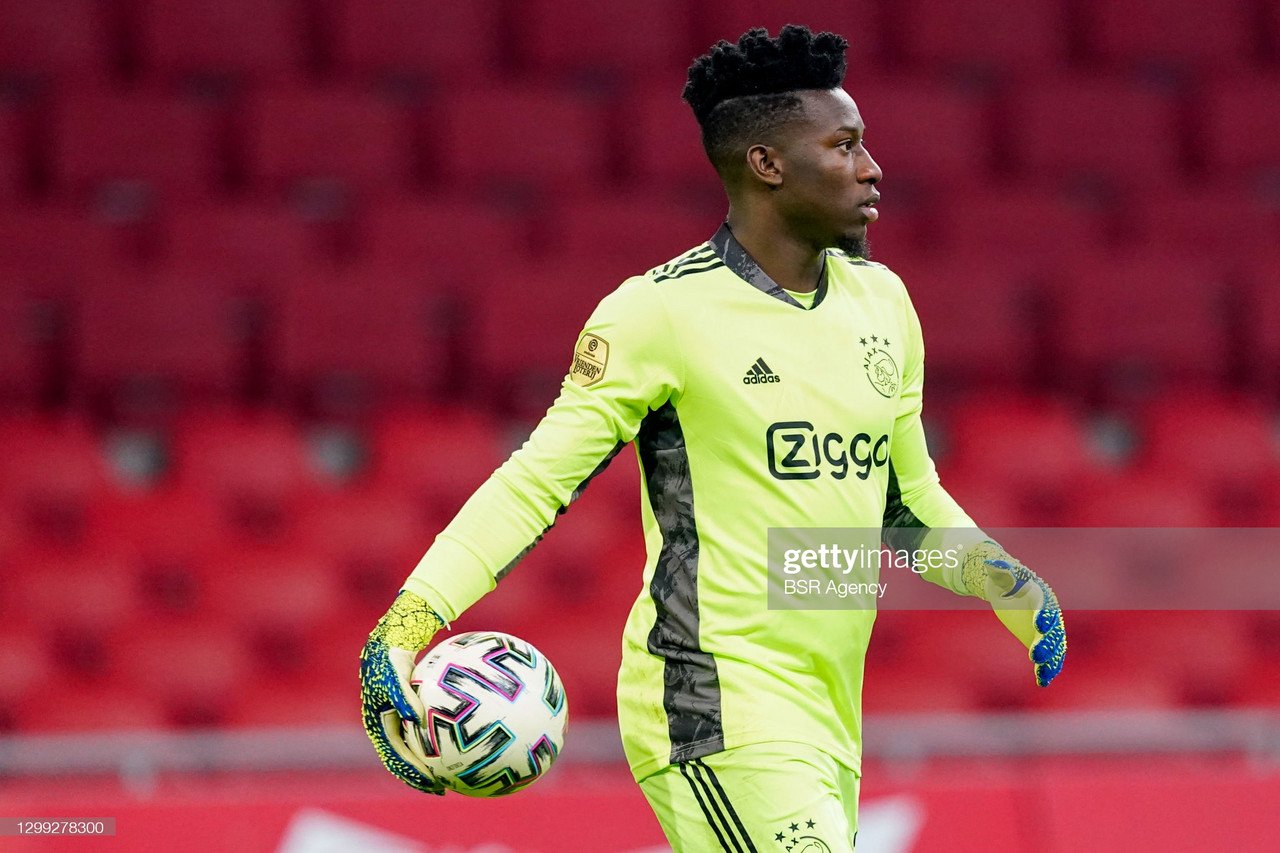 Arsenal are set to ramp up their pursuit of Ajax goalkeeper Andre Onana despite the Cameroonian's ongoing doping ban investigation.
Onana was handed a one-year ban in February after the banned substance Furosemide was found in his urine sample.
He insisted that he mistook his wife's medication for aspirin because of the "almost identical" packaging.
The Gunners target appeared in front of the Court of Arbitration on Wednesday and expects a decision on his case within a week.
Arsenal are said to be 'not satisfied' with their current goalkeeping options and are ready to strike a deal for the Cameroon international.
Born in Nkol Ngok, Onana spent his youth playing for the Samuel Eto'o academy before joining Barcelona's 'La Masia.'
After five years with Barcelona, Onana made the switch to Ajax in 2015 where he has since made 204 appearances, registering 83 clean sheets.
Onana's tenure in Amsterdam has been nothing short of successful, winning five major titles as well as helping the club to a Champions League semi-final in 2019.
This term, the Cameroon international has managed nine clean sheets in 26 outings- potentially his last contribution as an Ajax player.
The 25-year-old's contract expires next summer but a renewal is yet to be agreed by either the club or player, indicating towards a summer exit from the Netherlands.
Onana was high on the radar of Chelsea, Paris Saint-Germain and Barcelona following Ajax's mesmeric Champions League run in 2019, where he was valued at £35 million.
He is still seen as one of Europe's top goalkeeping prospects and Arsenal are poised to strike a deal for as little as £7 million.
After a turbulent third season with the Gunners, Bernd Leno is keen on seeking a new challenge away from Arsenal and could be moved on as Mikel Arteta continues to revamp his squad.
Arsenal are keen to extend Australian goalkeeper Mat Ryan's stay in North London, holding onto him as a secondary option.
Nurtured in Barcelona, Onana has all the tools required to be a top modern goalkeeper- a brilliant shot-stopper, equally just as capable with his feet.
During the 2020/21 Eredivisie campaign, Onana averaged 34 passes per match with an 80% completion rate.
To put that into context, Manchester City's Ederson averaged 27 passes per match with an 81% in the Premier League.
Other teams will be sniffing around at the cut-cost keeper but Arsenal appear to be frontrunners for the Cameroonian.
The Gunners have been in direct contact with Onana's agents since January, as they look to replace the potential outgoing Leno.