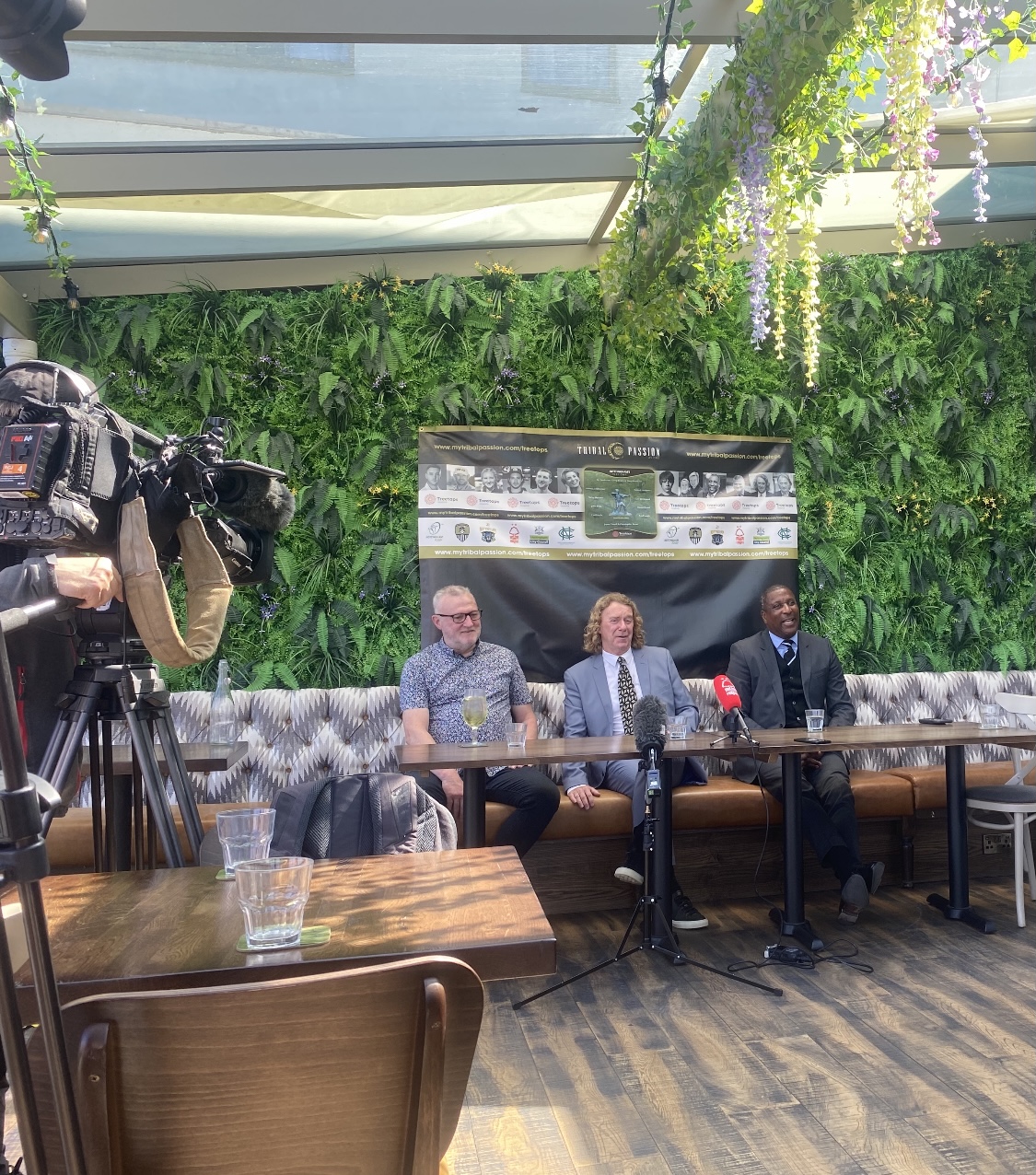 Garry Birtles, Viv Anderson and Tony Woodcock are names remembered fondly in the city of Nottingham, after European victories under the reign of the late great Brian Clough.
40 years on and the 'Miracle Men' that lit up the late 70s to bring immense pride to the city, in Nottingham Forest's first of two European Cup triumphs - are lacing up their boots once again, for a charity match on June 27, 2021, in aid of a great cause.
'I would not wish it on my worst enemy' - Birtles
Birtles' wife Samantha Birtles has heartbreakingly been diagnosed with terminal pancreatic cancer. During her time, she has been under the fantastic care of the team at the Treetops Hospice.
Birtles lovingly asserted: "She is going through hell and it is hell watching her go through it, watching the person you love disappear in front of you. I would not wish it on my worst enemy."
Garry is keen to give back to the hospice his wife has been cared for at, and all proceeds from the match will head their way.
In addition, an auction has been set-up, containing a number of eye-catching pieces. These include a signed England kit from the Euro 2020 squad, which was kindly donated by manager Gareth Southgate. A signed boot of the late great Diego Maradona, alongside other signed Premier League memorabilia available, as well as much much more.
Former Forest figures relace their boots
Des Walker, Martin O'Neill, Steve Chettle, Nigel Clough, Andy Reid and Kevin Keegan are amongst a catalogue of names that will join the three spearheads of the event.
The match takes place next Sunday on June 27 and will be held at Greenwich Avenue, the home of local Nottinghamshire club - Basford United.
Names of Nottingham
Woodcock thought a fundraising idea could get the people of the city involved, with key figures who were born and bred in Nottingham, a collated bunch of Nottingham's very own finest talent across the board includes musician Jake Bugg as well as a multitude of athletes from differing sports like golfer Lee Westwood, cricketer Stuart Broad, and Olympic swimmer Rebecca Adlington.
Locals can purchase a personalised plaque including all of the figures above, as well as others - to help raise further money for the cause.
Woodcock stated: "I wanted to think of what we could do to help. I liked the idea of creating a keepsake and we came up with these plaques. A lot of us were born and bred in Nottingham, so we wanted to get people from Nottingham involved, people who are well known."
Anderson accumulated 30 England caps during his time as a professional, and enjoyed a terrific time on Trentside. His love for the city remains, as he pronounced:
"There is still that big connection with the city for me. Sadly my mam died a year ago, but I'm always back because my brother lives here. I have always had a strong affinity with the place, I always will."
He further added: "This was all inspired by Samantha, but it is also about the people of Nottingham and us all coming together, as people in this city do."
The match will not only accumulate important funds for the Treetops Hospice, but will also highlight the meaning behind the 'football family' term, that has brought everyone together - 40 years on from triumph, in the face of adversity.