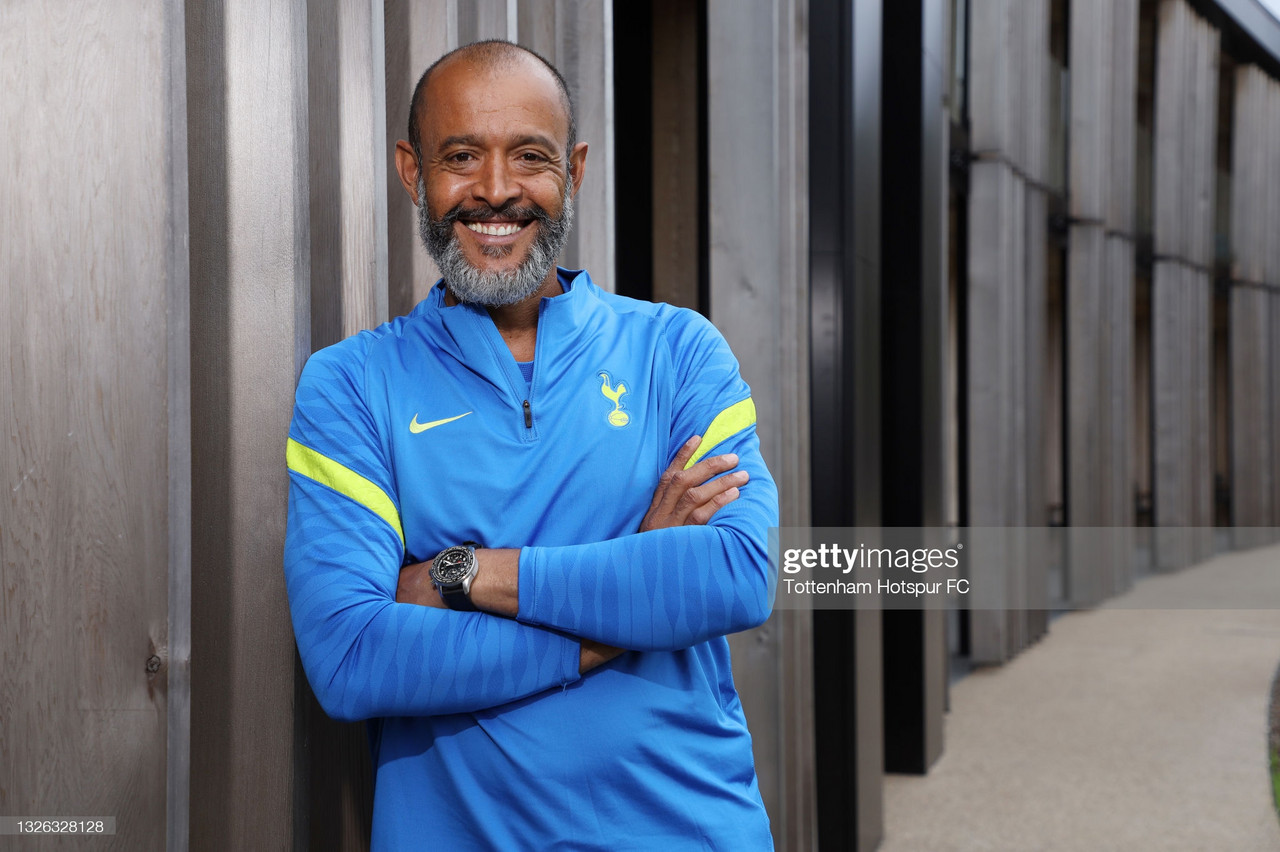 Nuno Espirito Santo has been appointed as Tottenham Hotspur's new head coach, handing the Portugeuse an instant return to English football.
Espirito Santo left Wolves following four seasons at the club, leading the West Midlands outfit to the Premier League in his debut season prior to a quarter-final UEFA Europa League finish.
However, after finishing 13th in the Premier League last season and seeing his side display some disappointing performances, especially at home, Nuno mutually left the club at the end of the campaign.
Having been previously linked with moves to Crystal Palace and Everton, Nuno arrives at Spurs with UEFA Conference League football and a squad full of nurtured talent.
At VAVEL, our Tottenham Hotspur editor William Furness and Wolves editor Josh Holland give their verdict on the appointment and what it means to the London side.
The wait is over
Around 70 days ago, there was a tangling sense of optimism hanging around Tottenham Hotspur. Jose Mourinho's sacking, albeit a week before a cup final, was generally viewed as the right decision.
No one could have ever predicted the drama-filled soap opera that was Spurs' managerial search. It was filled with lows, lows, lows and maybe an occasional one day high.
From Antonio Conte, to a possible Mauricio Pochettino return, to Paulo Fonseca's imminent arrival which was then Gennaro Gattuso's imminent arrival 24 hours later: it's been one of the craziest situations I've ever witnessed in football. It was messy, really messy.
But it is over now. Nuno Espírito Santo is the new Tottenham head coach. Is it underwhelming? Yes. Could it have been worse? Probably.
With Nuno, the perception of him could be put down to an old football classic in the shape of recency bias. His previous season at Wolves was bad, but some of the factors contributing to that were ones out of his control.
Diego Jota's departure mixed with Raul Jiminez's freak injury meant that before the season had started, their two best-attacking players had gone. Fabio Silva and Willian Jose struggled to plaster over Jiminez's hole.
Wolves struggled to sustain attacks and naturally receded as a result. Their season dissolved into nothing very quickly.
Nuno still did a magnificent job there. The record-breaking promotion and then back to back seventh-placed finishes with a Europa League run squashed in is an achievement that shouldn't get overlooked. At Wolves' peak, they were solid defensively, lighting quick in transitions and counter-attacks.
It's not free-flowing, attacking football as Daniel Levy stated in his 'DNA' statement, but it is what the new sporting director Fabio Paratici wants.
Hopefully, a smooth relationship with the three parties breeds a positive future for Tottenham. A rebuild is required: players have to go, and players have to come in.
Nuno is a very well-respected football man. The Portuguese came across very well in his first interview. But it is going to take a lot more than a few words to change the tide at Tottenham; he has got a colossal job on his hands.
Shocked but not surprised
It took Wolves only 17 days to find their new man in charge, with Bruno Lage arriving at Molineux on June 9th. For Spurs, it took 72 days for them to replace Mourinho- who was sacked in April.
The vast majority of Wolves fans will be happy and proud to see their former boss return to football. However, the football lacked the power and drive that took the club from the second division to one of the most likely to break into the top six towards the end of his tenure and the decision was the right one.
Since his departure, Nuno has been close to joining Crystal Palace, Everton and even Fenerbache. But joining Tottenham is a step forward in his career.
There's European football (yes, only the Conference League) at White Hart Lane, a much better squad of players and improved facilities.
One of the main reasons for his time in the West Midlands coming to an end was that he wanted to be closer to home. He remains in England but has clearly spent some warranted time in Portugal- with his tanned skin back.
Like stated above, in a statement made by the club yesterday, Levy discussed reverting back to the core DNA of "playing attacking, entertaining football" that was mainly under Pochettino.
Last season Nuno's Wolves scored 36 goals (only the bottom four teams scored less). They were without talisman Jimenez, but he is likely to be without Harry Kane this coming season.
Not very attacking or entertaining.
Hansi Flick, Julian Nagelsmann, Erik ten Hag, Brendan Rodgers, Conte, Fonseca and Gattusso all played their part in the laughing stock process of finding the new head coach for the club.
They have their man in Nuno, only on a two-year contract, and will be hoping he can help them return to the summit of English and European football.
Whatever happens, when he travels to Molineux in his first away game as manager of Tottenham in Bruno Lage's first home game, the Wanderers fans will be split on who they sing for.