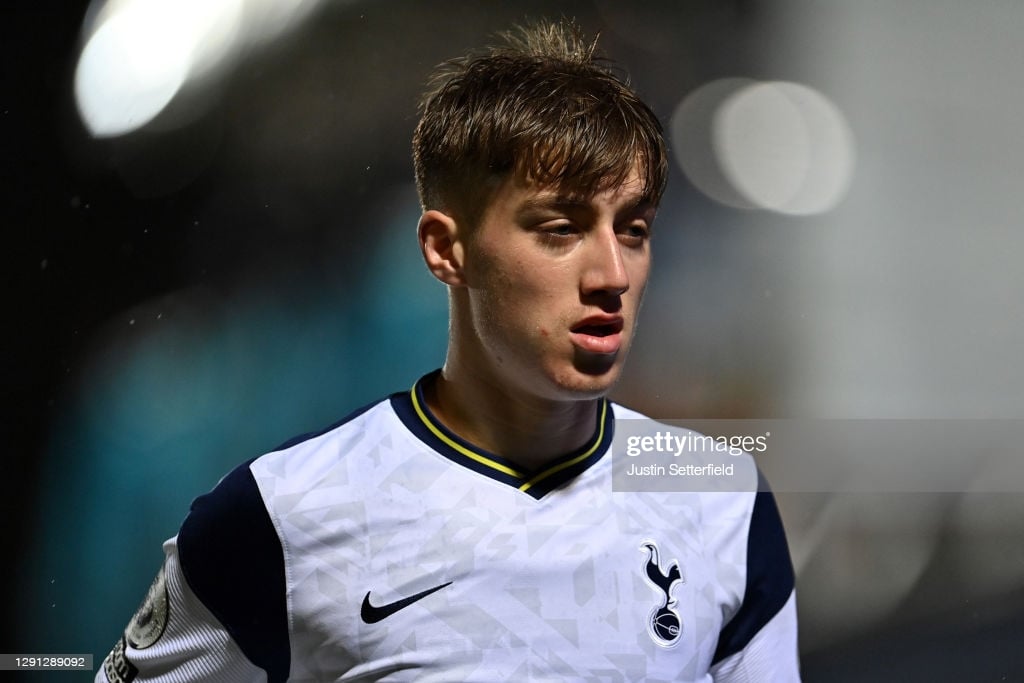 The opportunities for young players at Hotspur Way will come this season, especially with the Spurs taking part of the inaugural UEFA Europa Conference League.
One of the players who will try to earn a spot in the Tottenham Hotspur first team will be the 20 year-old Jack Clarke, who has impressed so far in the pre-season at N17.
Clarke made his first team debut with Tottenham Hotspur in the UEFA Europa League last season, while he also featured in the Spurs 2020 / 21 FA Cup campaign, playing 25 minutes in Tottenham's 5-0 win against Marine FC.
Loan at Stoke
Clarke spent the first half of 2021 on loan at Stoke City, where he became a consistent player in Michael O'Neill's squad.
The Spurs youngster proved his worth in his brief time at Staffordshire, appearing in 14 matches, making six starts and recording two assists.
The York native was forced to leave Stoke early, as he suffered a season-ending Achilles injury.
"He struggled a bit to start in recent weeks because the system made it difficult for him but overall we've been pleased with the contribution he's made." Michael O'Neill said of Clarke last season.
This was Clarke's third time on loan as a Spurs player, after successive spells with Leeds United and Queens Park Rangers.
Although there is a lot of fans who would like to see him get an opportunity with the first team, Clarke will most likely go on loan yet again this coming season.
According to Football.London, there is interest in Clarke from two teams in the Championship and one club in Belgium about taking him on loan this season.
Competition
The 20 year-old would have to earn a spot in the first team over some experienced players such as Steven Bergwijn, Lucas Moura, Heung-Min Son and Ryan Sessegnon, which seems pretty unlikely.
Clarke will have to earn his playing time in the upcoming pre-season friendlies, as Spurs are set to face Leyton Orient, Colchester, MK Dons, Chelsea and Arsenal prior to the start of the season.