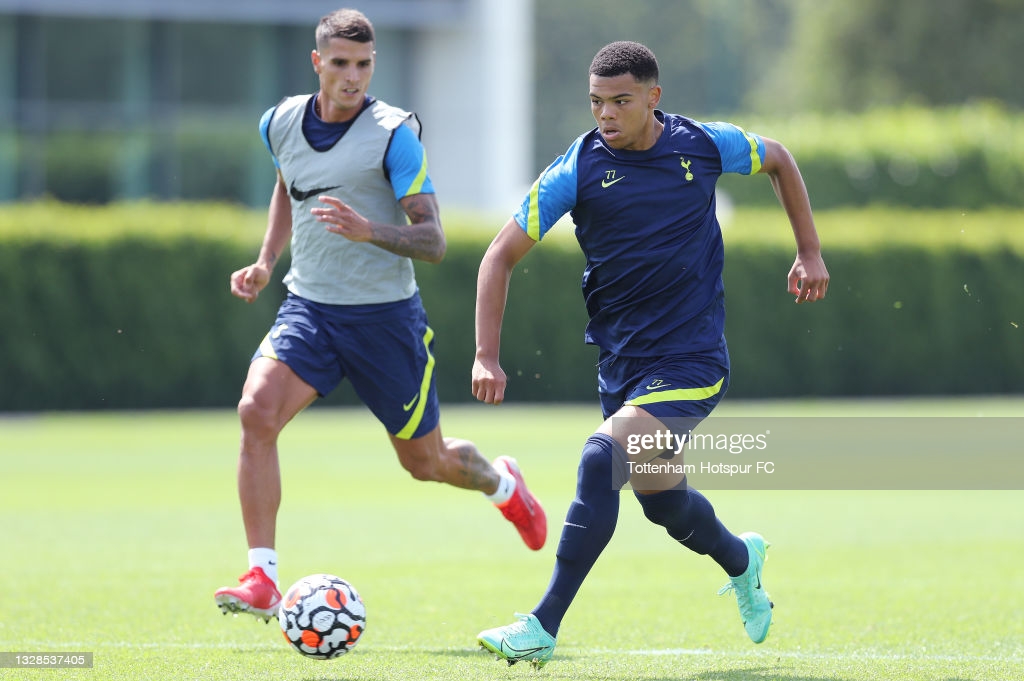 There are many top young talents across every team in England, but there is one living in North London who seems to be ahead of everybody else.
His name is Dane Scarlett and at just 17 years of age, he's become one of the country's best players at the academy level.
Numbers
The London native, who made his first team debut for Tottenham Hotspur last season, played 23 games with the Spurs academy during the 2020 / 21 campaign across two different age groups - u23 and u18 - recording 25 goals and four assists.
He averaged one goal or assist every 59.3 minutes in the academy.
Scarlett featured in two UEFA Europa League games and one Premier League fixture under Jose Mourinho.
Although the Portuguese manager is now at Serie A's side AS Roma, he took the time to talk about the young English talent, stating he's going to be great in years to come.
Mourinho and Tanganga comments
"I know he's still very young, just 17, and it is probably too early for the next World Cup, but Tottenham Hotspur have a striker in Dane Scarlett," Mourinho told Daily Mail. "If everything goes well, is going to be phenomenal."
Scarlett has even impressed the players from the Spurs first team, and the 23 year-old centre-back Japhet Tanganga also highlighted his work ethic and talent at such a young age.
"He's a great prospect, honestly. I think he's not the only one but for his age, everyone's a bit surprised at how talented he is," Tanganga said. "Honestly, he is phenomenal and everything that the old gaffer said is true.
If everything goes well and he keeps working hard and remains focused and grounded then he will go to the top, because he's a phenomenal player and I think all the players around him know that and are going to try to help him.
The new boss, I think he knows that as well, you can see it from the glimpses of training that he's a talent and he just needs the help to get him in the right direction. He's a great prospect."
Tanganga struggled to play consistent minutes last season, recording just 13 games across all competitions, including appearances in Premier League, UEFA Europa League, Carabao Cup and FA Cup.
Opportunity
Earlier this year, Scarlett signed his first professional contract with Spurs, which will keep him at N17 until at least 2023.
Since Tottenham will be playing in the inaugural UEFA Europa Conference League, Scarlett could be getting more first team playing time during the group stage of the competition.