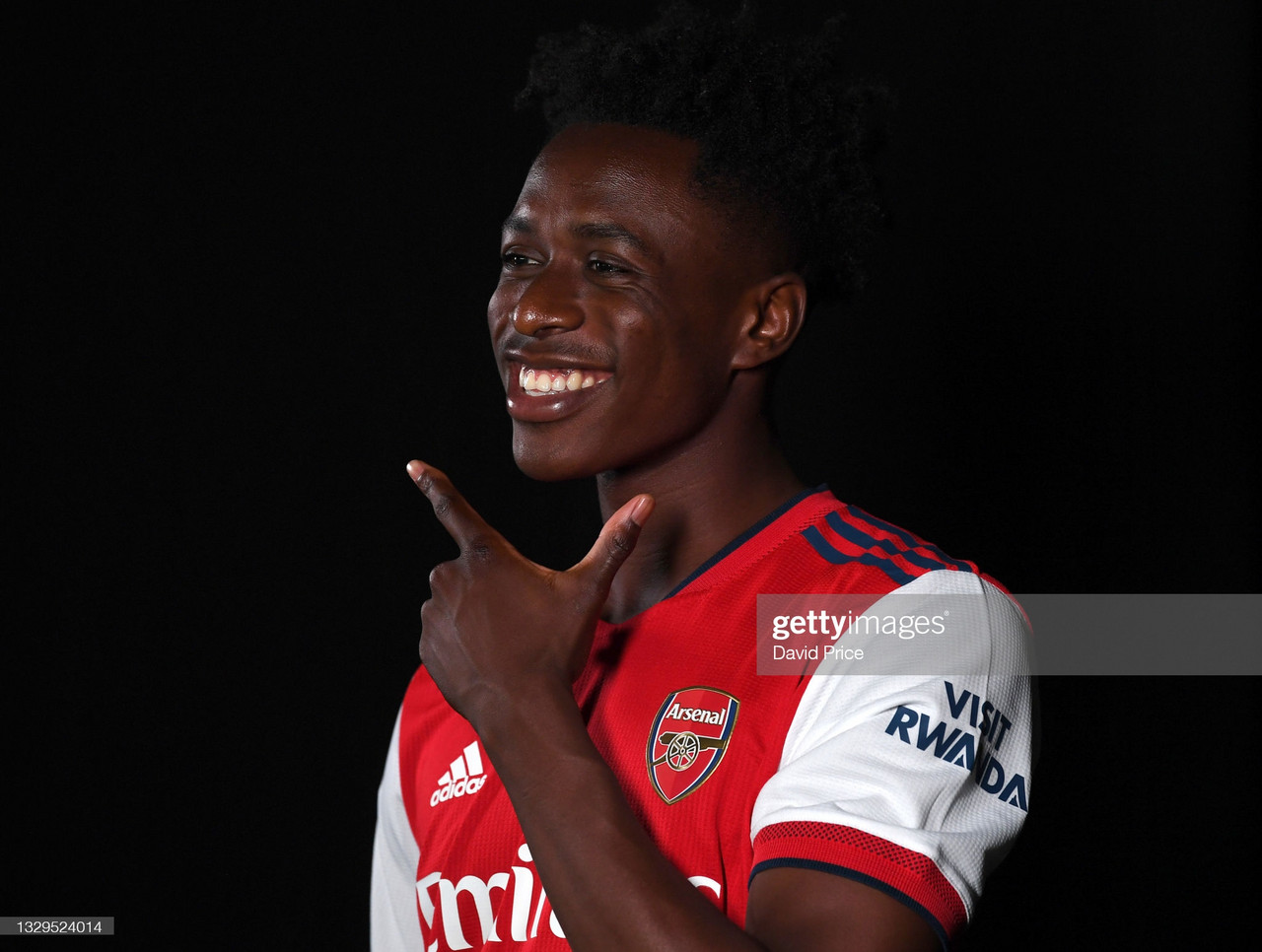 Arsenal announced their second summer signing on Monday, [19th July 2021], as the deal for Albert Sambi Lokonga was finally concluded.
The 21-year-old Belgian midfielder spent 10 years with Anderlecht, making his debut in 2017 and made 78 appearances for the senior side before his move to North London.
A star in the making?
Mikel Arteta told the Arsenal website "Albert is a very intelligent player who has shown great maturity in his performances during his development."
Lokonga studied under Manchester City legend Vincent Kompany, who played at City whilst Arteta was a coach at the Premier League Champions, before becoming Arsenal manager.
"He has been coached well by Vincent Kompany and his team at Anderlecht. I know Vincent very well and he talks so highly about Albert and the positive impact he had to Anderlecht in recent seasons.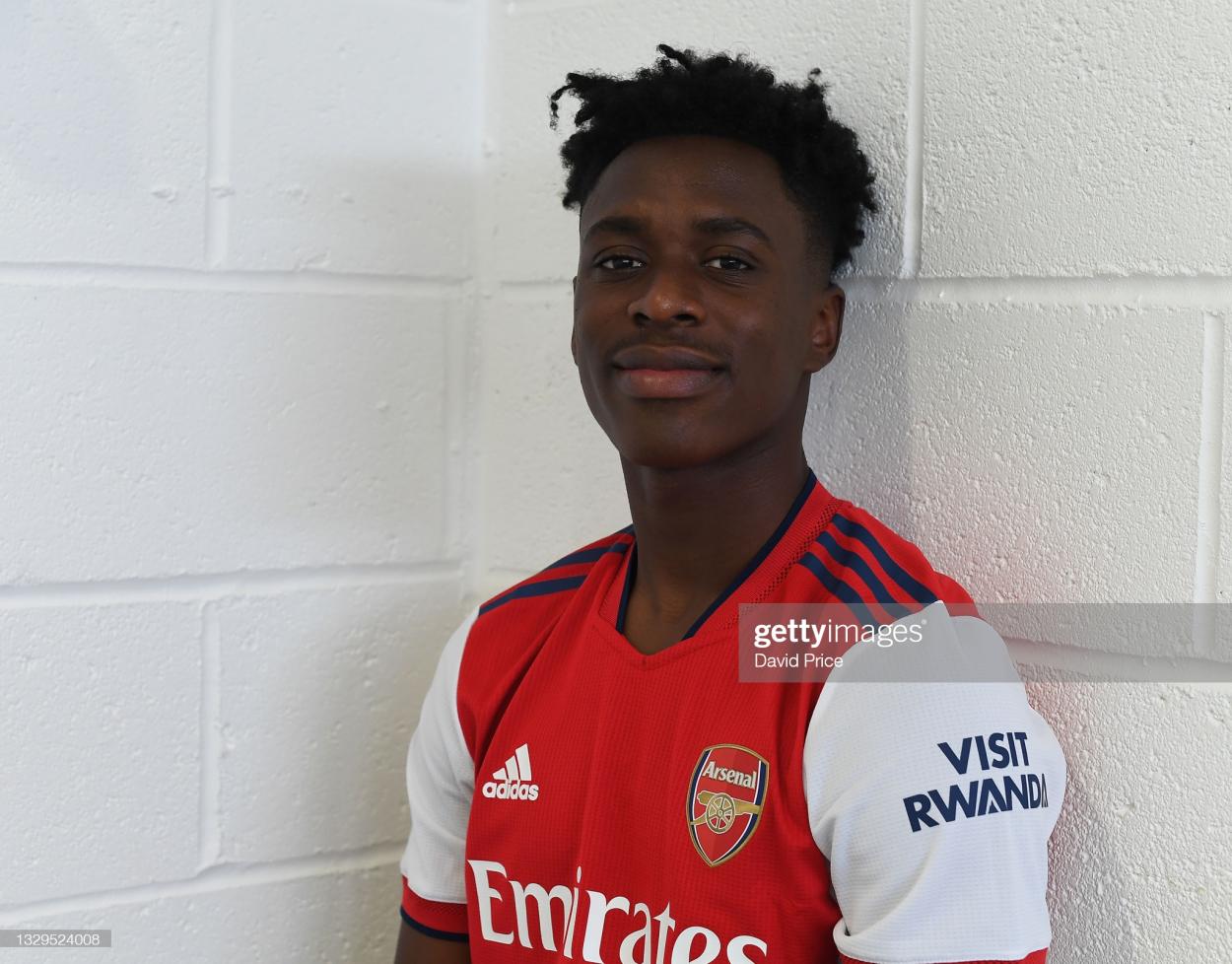 Lokonga is expected to come into the senior side, and take the place of Dani Ceballos who returned to Real Madrid after a two year loan spell with Arsenal, with the outgoing of fellow young midfielder Matteo Guendouzi, the Gunners' midfield department is lacking the Belgian midfielder could be set for a crucial role at the Emirates next season.
In his 78 appearances for Anderlecht, Lokonga scored three goals and registered seven assists, primarily from a central midfield role. He also played 29 games as a defensive midfielder, with one goal and one assist coming from that position.
Arteta echoed Kompany's praise for the youngster, with the Gunners' boss excited for the future with the midfielder. "We're confident Albert's ready for the next stage in his development and we're looking forward to welcoming a new member to our squad with his quality and presence."
Lokonga has been likened to Thomas Partey, the new signing is an extremely well-rounded midfielder and is capable at both ends of the pitch.

One of his most standout attributes is his defensive nous, Lokonga possesses a blend of footballing intelligence, strong tackling and the ability to utilise his physical qualities to win the ball back for his team, a rare combination for a player so young.

His ability to read the game is another standout strength, he often snuffs out danger and cutting out passes between the lines. Throughout the 2020/21 campaign for Anderlecht, he averaged 1.8 interceptions per game, something that could be bettered by just five midfielders in the Pro League, out of players to play a minimum of 1,000 minutes in the division.
His average of 1.6 tackles per game for his former side, beats that of any Arsenal midfielder last season. His on the ball game, has also seen him likened to former Arsenal midfielder Abou Diaby due to his graceful dribbling style and ability to glide past opposition players.
His 0.9 dribbles per game, was only beaten by three Arsenal players last season; Nicolas Pepe, Bukayo Saka and Thomas Partey, and his progressive line-breaking passes, and his average of 64 passes per 90 minutes earned him an average 0.9 key passes per game last season.
His versatility will be a huge benefit for the Gunners', with outgoings set to give Lokonga a chance in the first team. The Belgian may fit in a variety of positions and roles in the team, wether it be alongside Partey, in a midfield pivot or as a rotation option as a defensive midfielder.
The Gunners' have enjoyed playing the ball out from the back in recent times, a tactic suited to Lokonga, who is composed on the ball, and can receive the ball with his back to play.
Former boss Kompany was full of praise for Sambi, "With his qualities at his age, he stands out for me," he said. "Will Sambi win his duels? Is he improving his defensive work? You ask yourself these questions as a coach. Well, I've seen him make a lot of progress in that area."
Lokonga looks set to be a star of the future, and could be a long term stay in the Arsenal midfield, and someone to build the team around. He already has the perfect mentor in Partey, and with manager Arteta another solid central midfielder, it seems as if Lokonga is in the perfect place to grow and develop.