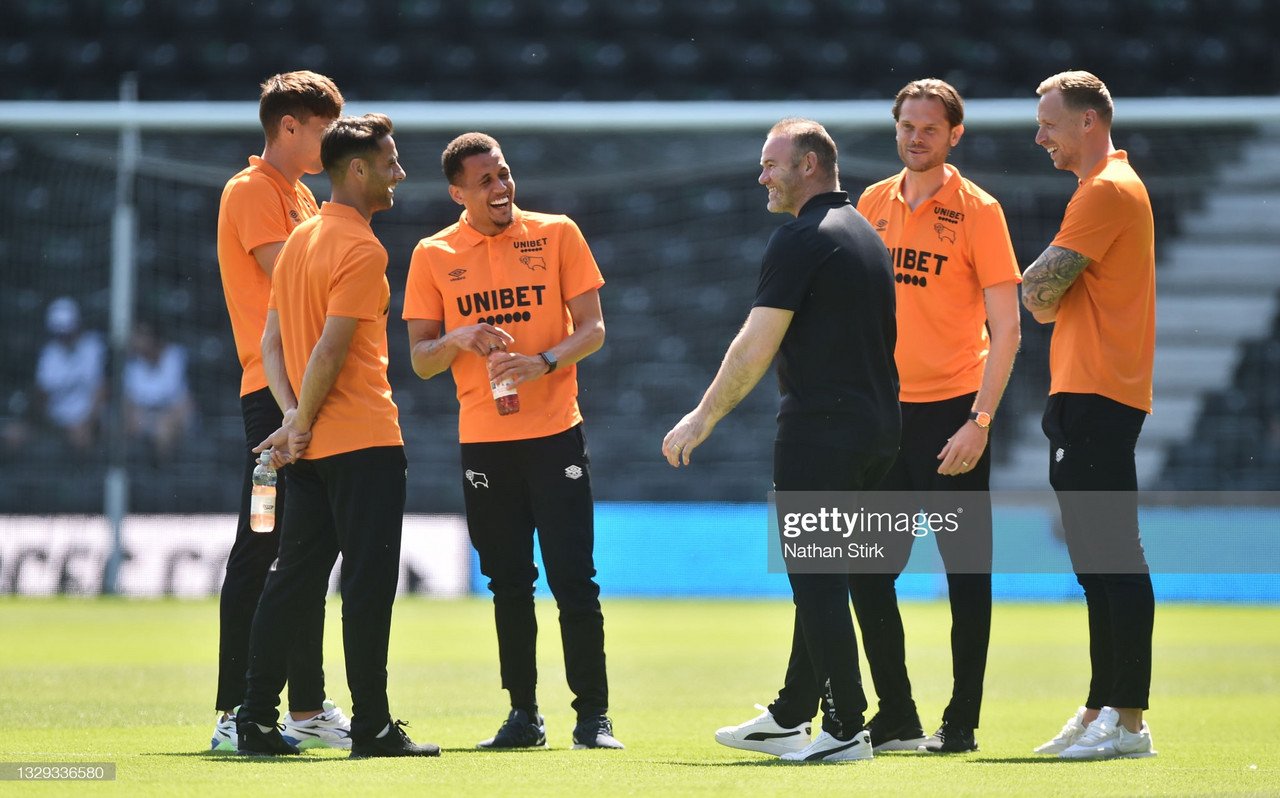 Derby County are currently facing an uncertain time under manager Wayne Rooney. They currently have eight different trialists at the club looking for a contract - but who are they?
It would be an understatement to describe Ryan Allsop as well-travelled. The goalkeeper, still only 29, has played for 12 different clubs in just 11 years, six of which being loan spells. After eight years of bouncing around different clubs, the shot stopper found a home at Wycombe Wanderers due to his impressive performances in both League One and the EFL Championship. His quick reflexes and ability to command his area were impressive enough to convince Derby to give him a trial.
He started his career at West Bromwich Albion but failed to register an appearance for the Baggies. The story continued when on loan at Stockport County, as well as after a permanent move to Millwall. In order to get his career back on track, Allsop signed for Icelandic club Höttur. This was successful, as his form in Iceland convinced Leyton Orient to take a chance on the then-young goalkeeper.
He left Orient at the end of that season and joined Bournemouth as their backup goalkeeper, and even made a Premier League appearance with the Cherries in a 3-3 draw with Everton. However, at Bournemouth he was regularly farmed out on loan to clubs in League One and League Two including Coventry City, Wycombe Wanderers, Portsmouth, Blackpool and Lincoln City. At Lincoln he was part of the squad which lifted the EFL Trophy in 2018.
His loan at Wycombe must have impressed the management team, as he signed for them on a permanent deal in 2018 and played a pivotal role in their promotion into the Championship, starting in the League One play-off final.
Why Allsop could be useful for the Rams
His CV may not look the best on paper, but Allsop was one of Wycombe's star performers last season until an injury ruled him out for much of the second half of the season. He has fantastic reflexes, controls his area well, and is dependable when called upon. After Derby's struggles in the goalkeeping department since 2019, having a reliable goalkeeper would be a relief for every Derby fan.
Whether he will be Derby's first choice goalkeeper remains to be seen, but he has the quality to be relied upon when he is needed.
Phil Jagielka is well known across England, having represented the country 40 times between 2008 and 2016. Whilst he's now aged 38 and past his best, Jagielka could provide vital experience and solidity in a relatively inexperienced Derby side.
Jagielka came through the academy at Sheffield United, and made his First Division debut aged just 17. However, he didn't become a first team regular until 2002, and after that he never looked back.
After 254 appearances, including a legendary performance as a goalkeeper in a 1-0 win against Arsenal, Jagielka waved goodbye to his hometown club and joined Everton. The then-Everton record signing started his Goodison Park career slowly, but after man of the match performances against Tottenham Hotspur and Manchester City he firmly established himself as a top-level defender.
Jagielka was appointed as Everton captain in 2013, and was a key part of Everton's club record Premier League points totalling season which earned them 72 points. He continued as a main-stay in the Everton defence until 2018, becoming an Everton legend in the process.
In 2019, after 322 appearances for Everton over the course of 12 years, Jagielka left the Toffees to return to his boyhood club Sheffield United, where he remained until this summer after United's relegation from the Premier League.
Why Jagielka could be vital for the Rams
The 3x Sheffield United Player of the Year and 2x Everton Player of the Year comes to Derby with a wealth of experience in both the Premier League and European competition. He's a natural leader, a trait that not many in Derby's current squad possess. Plus, Jagielka has never relied on pace, which is part of why he was still playing in the Premier League at the age of 38.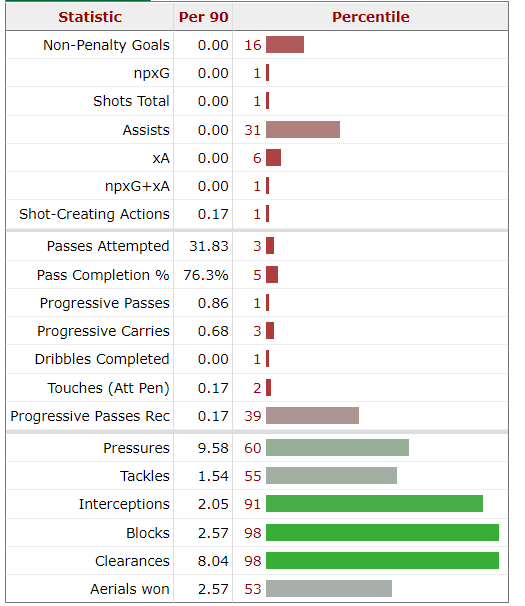 If managed correctly, and paired with a younger and faster player, (like Teden Mengi or Andrew Wisdom) Phil Jagielka could be a superb coup for Derby County, and has the potential to play a vital role in keeping the Rams in the Championship next season.
Richard Stearman is a centre back with vast experience across League One, the Championship and the Premier League. He has won promotion to the Premier League twice, with Wolverhampton Wanderers and Sheffield United, as well as winning League One with Wolves. He's a towering figure, standing at 6'3", and is useful in both boxes especially when defending crosses.
Stearman started his career at Leicester City, winning Leicester's Young Player of the Season award before he'd even signed a professionally deal. He spent four years at Leicester, and in his final season at the club he was awarded the Player of the Season award, as well as the Player's Player of the Season award.
He then moved to Wolves, winning the Championship in his first season, before establishing himself as a Premier League defender, featuring at both centre back and right back throughout the 2009/2010 season. He continued to feature in the Premier League for Wolves over the next two seasons, but after relegation to the Championship Stearman fell out of favour and moved to Ipswich Town on loan.
Whilst Stearman was out on loan, Wolves were relegated. Despite this, Stearman stayed in Wolverhampton for the next season and played a vital role in Wolves' immediate promotion back to the second tier.
Stearman then moved to Fulham, staying for a season before once again returning to Wolves on loan. The following season he moved to Sheffield United, playing 44 games over three seasons and helping United win promotion to the Premier League. Finally, he moved to Huddersfield, but was released at the end of the 2020/2021 season.
Why Stearman could be useful for the Rams
Now we've got his history out of the way, we can now focus on Stearman's key attributes. As previously mentioned, Stearman's quality in the air is one of his main strengths, as well as his versatility, being able to play at centre back or right back. This would make him useful in either a back 4four or a back three, being an ideal candidate to play as the right sided centre half.
Much like Jagielka, Stearman has also been club captain at multiple clubs, highlighting his leadership qualities. Derby lacked leaders last season, and bringing in Stearman might help to develop a stronger mentality in the squad.
Ravel Morrison, once described by Rio Ferdinand as "better than Paul Pogba" is one of football's true enigmas. The mercurial attacker who can play anywhere in the midfield or forward areas has had a fractured past few years, with even Neil Warnock refusing to even talk about him after the termination of his loan at Middlesbrough. However, if anyone can get him firing, it'll be Rooney.
Morrison has had quite frankly a strange career, having only made 108 league appearances across 11 years as a professional footballer. However, at the very start of his career it looked as if he would shoot to stardom.
Starting at Manchester United and being described as "the best player I've ever seen at his age" by Sir Alex Ferguson, Morrison made a couple of cup appearances at United but never fully broke into the first team. He left after the expiration of his contract and moved to then-Championship side West Ham United. He struggled for minutes at West Ham and was sent to Birmingham City on loan. At Birmingham, his attitude in training caused issue with then-Blues manager Lee Clark, however did regain his place in the team with some superb displays towards the end of the season.
Morrison returned to West Ham at the end of the season and spent the first half of the season fighting for his place before being sent to QPR on loan in January. Morrison scored six goals in his QPR spell and won promotion to the Premier League via the play offs at Derby's expense. He then went to Cardiff on loan, before quickly having that loan terminated by the club, with manager Russell Slade stating that Morrison had "no future at the club" via Sky Sports.
He was subsequently released by West Ham and snapped up by Serie A side Lazio, who handed him a four year deal. He actually featured in the Champions League for Lazio, but after failing to get to grips with the Italian language and barely featuring all season, he moved back to QPR on loan. He failed to make an impact at QPR, starting only a single game. Morrison then moved to Mexican side Atlas on loan, but the club decided not to sign him permanently.
After leaving Lazio, Morrison signed for Swedish side Ostersund, however was not retained at the end of the season after frequent injuries kept him out for most of the season. After his Ostersund release, Sheffield United were the next club to gamble on the then-26 year old on a one year deal. However, 6 months later he was sent out on loan to Middlesbrough where he failed to make an impact. Sheffield United released Morrison, who then moved to Eredivisie side ADO Den Haag. Den Haag finished bottom of the Eredivisie, but despite this Morrison still only made 4 appearances for the Dutch club over the course of the season. He was released in January 2021.
Why Morrison could be of use to the Rams
Morrison has the potential to provide what is needed, a bit of dynamism and creativity in the centre of the park. Graeme Shinnie and Jason Knight are fantastic workhorses, but struggle to carve out chances and opportunities. This is reflected in Derby's chance creation stats last season which were pretty horrific reading.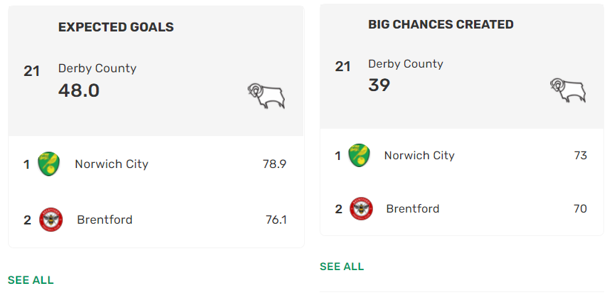 There have been question marks in the past over Morrison's attitude, however this could be resolved. He's playing under an ex-teammate in Wayne Rooney, and this might be his last chance to really have a significant impact in football. If he's finally matured and still has the ability to play at this level, there's a real chance he could provide that desperately needed spark for this Derby team.
One of Derby's biggest issues last season was a distinct lack of flair in the wide areas. With Tom Lawrence injured for most of the season and Kamil Jozwiak misfiring, Derby's team was screaming out for a player with pace, flair and a strong dribbling ability. Thankfully, Sone Aluko has all three. Aluko is a powerful runner with the ball and has the ability to beat an opponent, an ability which could prove to be very valuable to the Rams.
He started his career at Birmingham, but was quickly sent out to Scottish side Aberdeen on loan. He made a big impact at the Scottish club, and even bagged himself a goal against Bayern Munich in a UEFA Cup game. After his Birmingham return, he was an emergency one game loan signing for Blackpool , before leaving to join Aberdeen on a permanent basis. After two good years with Aberdeen, he moved to Rangers after the expiration of his contract, scoring 12 goals over the course of the season.
After Rangers were relegated to the fourth division for non-footballing reasons, Aluko left to join Hull City where he had a prosperous four years playing in both the Championship and Premier League. He even made an appearance in the 2014 FA Cup final, the same final in which current Ram Curtis Davies scored for the Tigers.
Aluko then joined Championship side Fulham, scoring eight goals from the right hand side of midfield to help them reach the play-off places, before joining Reading for a reported fee of £7.5m (according to Transfermarkt). His four years at Reading were less prosperous, and even included a temporary move to China, but he still made 93 appearances for the club.
Why Aluko could be a good signing for the Rams
As previously stated, Sone Aluko may provide a bit of what Derby are sorely missing; a player who can beat a man and keep hold of the ball high up the pitch. One of Derby's biggest issues was ball retention in the final third, often opting to pass around the back due to a lack of confidence in the forward players.
Aluko will create and score goals for any team he plays for, and would be a fantastic option here alongside Lawrence, Jozwiak and young talents like Festy Ebosele. His experience in both the Premier League, Championship and even Champions League could be vital for pulling Derby up the Championship table. As he showed in pre-season against Manchester United, Aluko could be the signing of the season for the Rams.
With Jack Marriott departing for Peterborough, Sam Baldock may fill the void he has left in the Derby squad. The dimunitive forward, standing at exactly 5'7" is the definition of a poacher and when given chances will often find the back of the net.
Starting his professional career at MK Dons, Baldock rose through the ranks and was a regular starter for the League One club by the age of 19. Baldock hit 29 goals over the course of three seasons for MK Dons, and his impressive form lead to a transfer to then-Championship side West Ham.
Baldock struggled with injury in his single season at West Ham, but still managed five goals in just six starts for the Hammers. However, his form was enough to persuade Bristol City to sign him. Playing as a striker, Baldock was electric in the 13/14 season, scoring 24 league goals and winning the golden boot.
Baldock left Bristol to sign for Brighton & Hove Albion in 2014 and had a successful four years on the south coast, winning promotion with the Seagulls and featuring in the Premier League. However, he struggled to establish himself in the Premier League and moved to Reading in 2018 where he scored 10 goals in 65 appearances.
Why Baldock could be a good fit for the Rams
To put it bluntly, Derby struggled to score goals last season. Top-scorer Colin Kazim-Richards netted just eight times as Derby escaped relegation by a single point. If kept fit, Sam Baldock will find the back of the net. With 114 career goals, he'd be the highest scorer in the Derby squad, and if given the correct service he could shine in Rooney's side.
Additionally, much like Aluko, Baldock can feature both as a striker or as a wide player. This versatility could be vital towards the back end of the season, as Derby's 23 man squad could be light in both positions due to injury.
Curtis Davies & Andre Wisdom
Any Derby supporter will know all about Curtis Davies and Andre Wisdom. Both players signed for the Rams in 2017, with Davies primarily operating as a centre back and Wisdom operating at full back. In recent years, Wisdom's appearances at full back have been sparse, and he has more regularly played at centre back.
Both players are solid at the back, will give 100% every game, and have had experience captaining the side. However, neither are great technicians, and struggle with playing out from the back. Davies' leadership qualities make him a fantastic asset, whilst Wisdom's versatility makes him a more-than-useful squad player.
Based on the history and performances of each player, the following five have been chosen as the ideal signings.
Sone Aluko
Phil Jagielka
Andre Wisdom
Ravel Morrison
Curtis Davies
Baldock, Stearman and Allsop are unlucky to miss out, but Derby current have no senior centre backs. At least three centre backs will be required for the season, therefore they must take priority. Sone Aluko and Ravel Morrison will add much-needed quality to the side, hence their inclusion.
Who would you choose as your five signings? Let us know.