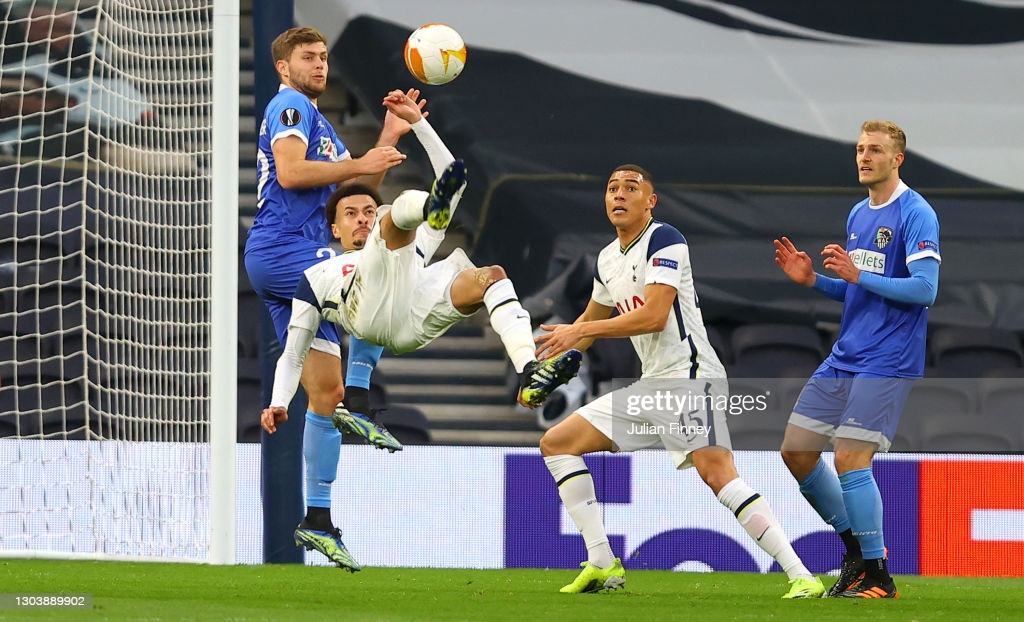 Perhaps it was not close to being the best season of his career, but the Tottenham Hotspur midfielder Dele Alli showed flashes of the great talent he is.
The 25 year-old, who struggled to get a lot of minutes last season under Jose Mourinho, has been nominated for the UEFA's Goal of the Season award.
Alli received this recognition due to his impressive overhead kick in Tottenham Hotspur's 4-0 Europa League win over Wolfsberger in February.
⚽️ Kemar Roofe, Dele Alli and Paulinho are up for https://t.co/kivzZlwa6p Goal of the Season! 🔥

👇 Pick your favourite! #GoalOfTheSeason | #UEL

— UEFA Europa League (@EuropaLeague) July 20, 2021
Nominees
UEFA announced Manchester United's Paul Pogba and Rangers' Keemar Roofe are also on the list of nominees due to their incredible goals at Euro 2020 and in the Europa League respectively.
Only goals registered in UEFA club or international competitions between October 2020 and July 2021 were eligible for consideration.
Dele was a big part of Spurs Europa League campaign last season, considering he did not see much Premier League action under the Portuguese manager.
Although his level and confidence dropped when Jose Mourinho was running things, Dele refused to say anything negative about him and told GOAL earlier this summer that the only person he blames is himself.
"The only person I blame is myself," he told Goal in an exclusive interview. "I should be performing at a level where it is difficult to not put me in the team or not play me. I don't blame anyone but myself.
"Working with Mourinho was a great experience and one I learned a lot from."
Room for improvement
Dele finished the campaign strong when Ryan Mason was appointed interim manager.
Dele played 385 minutes in the six league matches that Mason was in charge of. To put this into perspective, he only played 233 minutes in 32 league matches under Mourinho.
"It has been a tough few years but I have been working hard and analysing what I need to do to get better," he added.
"I have been training a lot on most days of my holiday. I didn't feel I needed much rest, so it is just training the whole way through."