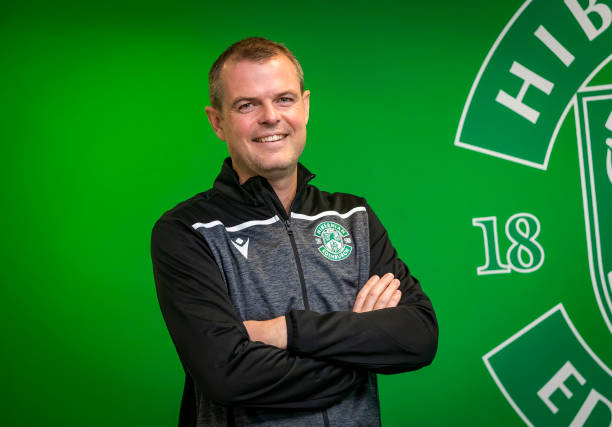 Hibernian FC have a future in dependable hands.
Europe. Third in the league. Scottish Cup final. The Edinburgh side might only be glazing themselves in a thin layer of present success, but it is Hibs' prepared and aware recruitment model that is inspiring a seemingly long and successful future.
Sporting Director Graeme Mathie is the head of a fascinating operation. He and his staff have a persistent yearning to honour the club's identity and culture through appointing players and coaches, and he also wants to build a balanced future with young players Speaking exclusively to Charlie Rowan of VAVEL, he explains the club's direction, the "Hibs DNA" document, his role and so much more...
VAVEL: Good to speak with you, Graeme. Last Season, Hibs did terrifically to finish third in the league but do you and the club have ambitions of breaking up the Old Firm's dominance?
Graeme Mathie: "The first thing is trying to consolidate becoming a team that regularly competes in the top end of the league. In the last 40 years, Hibs have only managed to finish in the top four a few times, so it would definitely be a journey.
"This is something we need to fortify first before we go beyond. But we are ambitious, and if we look at a club like Leicester City, I just think why not?"
DNA, the future, and data
V: It seems to be a great time for the club especially with a very healthy and young squad?
GM: "My job is ultimately based on what happens at 15:00 on a Saturday, but, over the past few years, we've definitely been focusing on the future a lot. Longer contracts for key assets, signing younger talents, and overall creating a balance of promise and experience.
"It is my job, in part, to create a balanced team that can be competitive but also strong for the future. Things are going well for us, and I'll keep trying to move the club forward."
V: Does data play a big role in your job?
GM: "My main question regarding data in football is which data is useful and which isn't. There are so many numbers thrown about these days that it is hard to remember the stats that are important for us.
"And then the second challenge is contextualising it to help us. For example, when we were looking for a head coach, we identified a number of factors that are important to our identity. We used lots of data to discover which coaches seemed to fit our identity as a club, and we found Jack Ross.
"We used data from his Sunderland team but also going back to his time at St. Mirren and Alloa Athletic, and we found that he was a great fit for us. And now we also use a list of factors and data to identify which players fit our culture, too, which I feel is very interesting."
V: What's the role of a sporting director?
GM: "It definitely depends on who you ask, but for me, it is to make sure we keep the central core of our staff, to identify and recruit talented people in certain areas of the club - e.g academy coaches, scouts, players themselves - and to find a good, ambitious manager, and then provide them with as much support as possible.
"I believe we have done this well with Jack [Ross]. I also deal with drafting contracts, scouting players and negotiating."
V: Reportedly you wrote a whole "DNA Document" which you showed to Jack before he joined?
GM: "By the time we approached Jack, we wrote a document, as you say, called the 'DNA Document' detailing a few factors that are key to the team's identity, that the managers and players should identify well with.
"These factors were: adaptability, being dynamic, setting the team up to win, being prepared to develop new signings so that they improve and will generate profitability in the future, bringing in players from the youth academy, and having the willingness to use technology. All of these were part of the 'Hibs DNA'."
Partnership, recruitment, and development
V: There has recently been a partnership with you and Brighton and Hove Albion - how does this help secure a healthy future for the club?
GM: "We think there is a different way to develop young players. So we created a model that is a bit unique, where we can help out another club in another league, and they can help us out. If that means Brighton or another one of our affiliates, find one of their young players has a lot of talent and can grow into someone worth £30M in the future, but they believe he needs a bit more experience in men's football, that works well for us both.
"We want to help grow players but also, we want these players to help us be a team set up to win games. We find it very patronising that some clubs think the Scottish leagues are a place to dump their under-23s, because I believe our league has a lot of interesting talent, and it is competitive men's football. Our teams are in Europe, too!
"If I ever had the chance to move to an English club, the first thing I would do is partner with a good Scottish club; I'm not saying this as a proud Scot with the blinkers on, I'm saying this as there are lots of great experiences here for young players to grow.
"You would be playing in sold-out stadiums sixteen times a year, and for Brighton's young talent, that's a great experience, and a good opportunity for us as well. But this all sounds awfully transactional, and I believe football should be built on relationships over everything else."
V: One of your talented young players Josh Doig has been linked with lots of moves away, namely to Nottingham Forest, Watford and Arsenal, what's the situation right now?
GM: "Lots of things need to align so that he can leave. We've had lots of conversations with other teams regarding Josh and I genuinely feel that he is really undervalued by other clubs and that annoys me. If Josh Doig performs how he performed last season in English League One and got to a national final, teams would be willing to spend far more money on him, rather than if he was in Scotland. We finished third in the league, we're in Europe, we got to a cup final, and these bids are really disrespectful.
"All people need to do is to walk into our sports science department and ask these people about Josh's athletic potential, and their eyes light up. They will say that this kid is genuinely an elite level athlete, he has the potential to be right at the top level. So that tells me with his technical ability, athleticism, his desire, his attitude, we've got an amazing prospect on our hands here.
"I would love it if a club were to come to me and say that 'we think we can turn this boy into a £50M player, here's how we're going to develop him, we'll give you x if he achieves this, and we'll give you y if he does that, and within a certain number of years, we think he would be at the top level of the game'. That, for me, makes a conversation far easier, as it becomes less of a transaction and more of a relationship. But right now, we feel some clubs have been quite patronising and more transactional, and it is hard.
"And for the boy himself, obviously, he wants to go to a bigger club like every other young player, but he is also happy here. We want to be in a position to say, 'thanks for trusting us with your development and we can't wait to see you shine at the next level', but no clubs are making that easy for us. The worst thing I could do is sell Josh to a club that then only plays him in the under-23s!"
V: What positions are Hibs' priority for the rest of the transfer window?
GM: "We're looking at two positions right now, a centre-back and a striker. We have a couple of names in the file, and we'll give it our best go to look for them.
"However, these are the two positions that everyone seems to be after, so it will be difficult to find a good deal."
V: You recently signed the player Chris Mueller, could you possibly expand on why he was signed?
GM: "There are a few things about Chris that caught our eye. He's very direct with the ball, he's quick and athletic, and he works hard off the ball.
"These attributes are really important to success in Scottish football, first and foremost, and then, also, he's got a great eye for goal, he's at a good age, and he seems really dedicated - we think he will go on to do really well."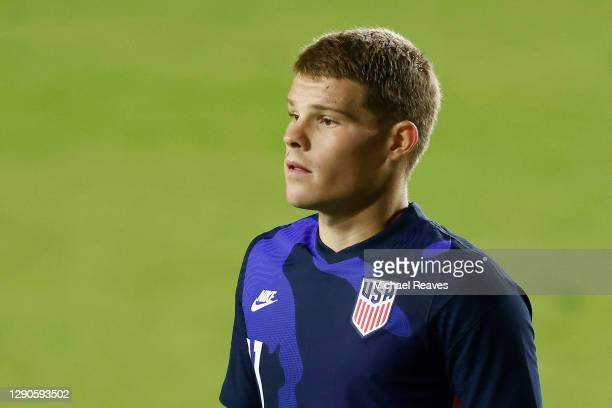 V: How much is recruitment based on the mental side of things?
GM: "It's something that Jack looks for a lot in players. Before anyone is signed, he speaks to the player. Sometimes the player has been played out of position at old clubs and Jack asks them where they see themselves best on the pitch.
"It's quite topical with Chris [Mueller], as he has played everywhere, on the right, left, up top, in the middle. To understand how they would fit in at Hibs, Jack needs to determine how the player sees themselves, before how he sees them as a coach. It gives Jack a real opportunity to get to know the individual, as he is big on that."
Hibernian's future is a story only time can explain, however, with their extremely conscious recruitment strategy and their commitment to the club's DNA, we can speculate that the club is in a healthy state moving forwards.