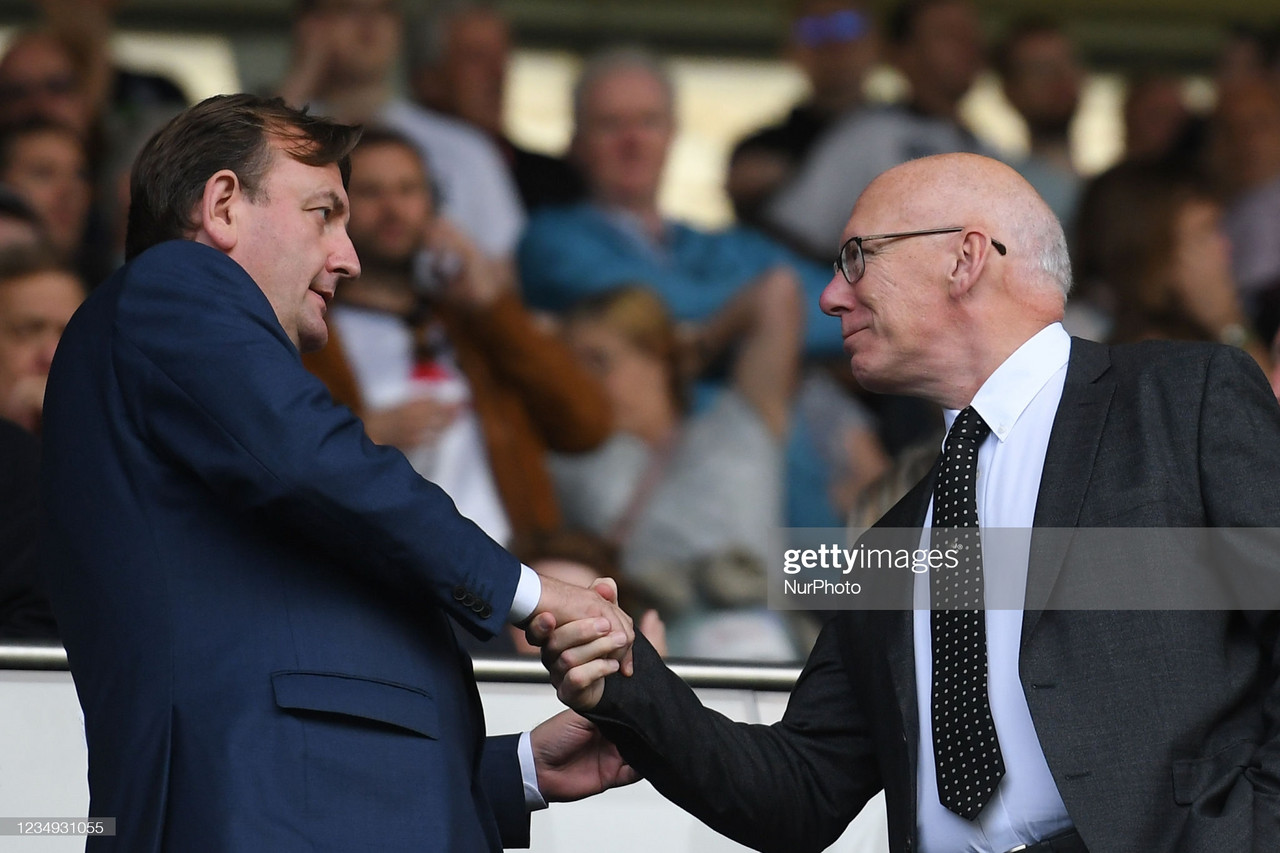 Mel Morris OBE purchased sole ownership of Derby County back in September 2015 from American Partners LLP. This is a purchase he later cited as "neccesary", as the club would have "financially declined" had he not stepped in.
However, six years on and Derby couldn't have financially declined much more if they'd tried. Unable to sign players, no loan players for more than six months, and having a maximum squad side of 23 senior professionals, Derby are once again in extreme financial trouble, a common theme in their history.
However, unlike when Lionel Pickering worked miracles in the 1990s, Derby do not seem to have a saviour in sight. But who would want to save the club in the position they're in? Talks of a points deduction are ongoing, with nine points being the latest figure reported.
With Derby's threadbare squad filled with ageing veterans and inexperienced youngsters, it would be difficult to survive without a deduction. Nine points would almost guarantee relegation barring a miracle.
Where did it all go wrong?
So that once again begs the question, why would anyone want to purchase Derby County? Morris's financial naivety, which is quite shocking considering he made a large fortune through investments, has come back to haunt the Rams more often than not.
His poor investments include the likes of Bradley Johnson, Jacob Butterfield, Andre Wisdom, Nick Blackman, Ikechi Anya, Martyn Waghorn, Florian Jozefzoon and Jack Marriott all commanded both hefty transfer fees and wage demands. On those players alone, Derby spent over £30million and recieved not a single penny in return.
Marquee signings such as Wayne Rooney and Ashley Cole also struggled to justify their astronomical wages, with both players commanding a wage of over £50k per week, over three times the Championship average.
But it doesn't stop on the pitch, a bizarre player valuation method where the website Transfermarkt was allegedly used to value Derby's stars raises eyebrows about Morris's competency. This is further backed up by the amortisation "loophole" employed by the club to reduce losses in the short term.
However, as with everything Morris has done with Derby, this was incredibly short sighted. With the club accounts amended, Derby face a maximum of a nine point penalty, with a three point suspended penalty on top of that.
This is all without mentioning Morris's involvement with the Al Jazeera documentary "The Men Who Sell Football", where Morris is in contact with "man in the shadows" Christopher Samuelson and attempts to use his services to sell the club.
For Derby supporters, this season is going to be one of the worst experienced in the club's history. The players on the pitch desperately need support, but that support will certainly not be extended to those in the West Stand executive box.
For a club of Derby's size to have been abused by an owner the way it has is a disgrace. This is emphasised by the complete lack of communication with supporters. Neither Morris or Chief Executive Stephen Pearce have spoken publicly to supporters in over six months.
This is not good enough, and they must be held accountable. No matter what your views are towards Derby's players, staff or supporters, it must be agreed that running a football club like this shouldn't be tolerated.
If Morris doesn't finish off his apparent never-ending conflict with the EFL soon, Derby may somehow find themselves in an even poorer position, as no takeover is possible until the issues with the EFL are resolved.
Derby supporters need to stick together and back the team, as they'll need it more than ever. But Morris should know, those cheers are not for him, and it's unlikely the black and white contingent of the East Midlands will feel that way towards him again.