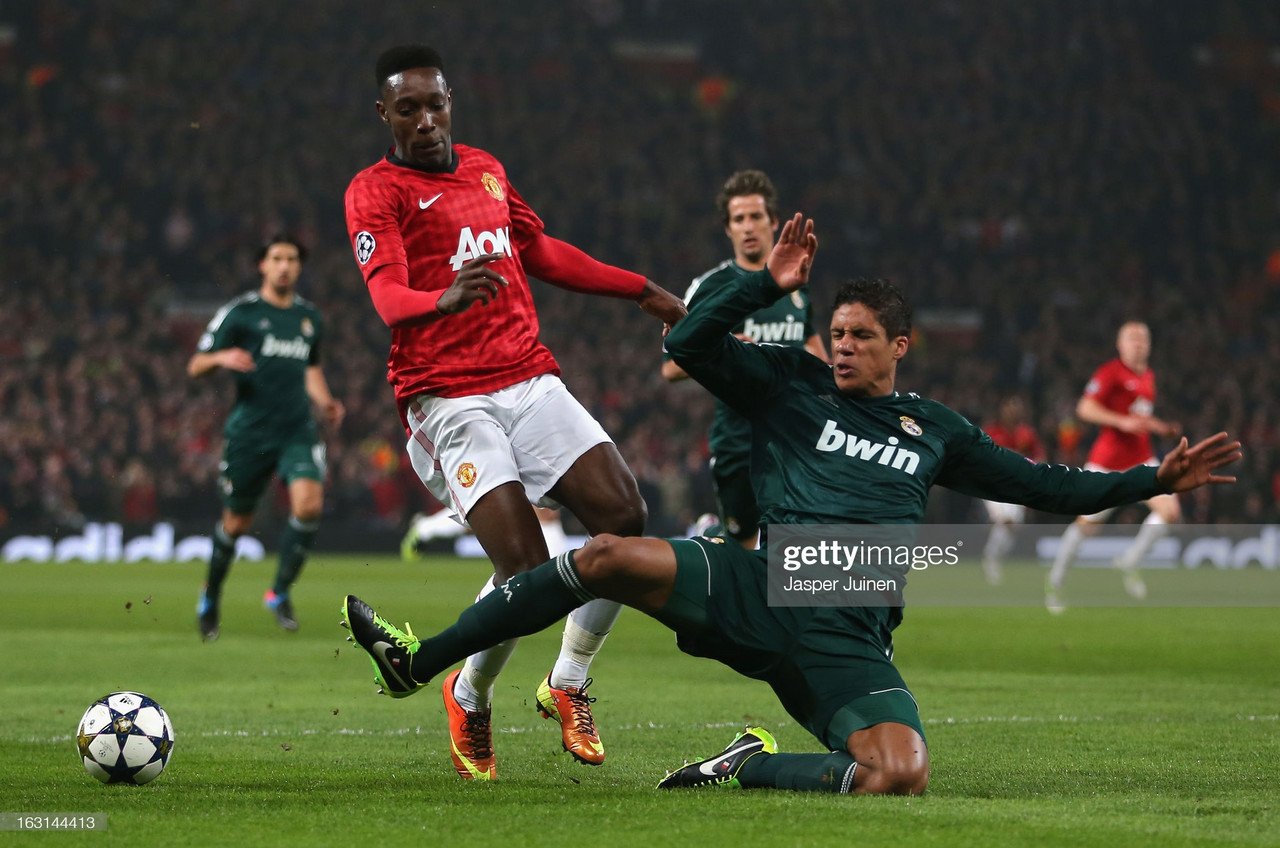 Problems at centre-back have plagued Manchester United since the departures of Nemanja Vidic and Rio Ferdinand, who many consider to be the finest partnership in club history.
While successes brought by Vidic and Ferdinand will be difficult to replicate, manager Ole Gunnar Solskjaer has admitted his eagerness to work with new signing Raphael Varane, the signing of whom was agreed on Monday.
"Of course, I'm very happy that we've managed to get the deal with Real Madrid" the manager stated.
A signing years in the making
"He's a proven winner and a player we've followed for many, many years. I know Sir Alex [Ferguson] was very, very close to signing him and this time around we've got him at the other end of his career.
"He's proved over his whole career what a good person he is, first of all. [He's a] professional and he's won all there is to win."
The Frenchman was close to joining the Reds in the summer of 2011 from Lens, but decided to join Real Madrid. The two parties have become synonymous in the decade since with rumours of a potential transfer swirling almost every summer.
Solskjaer impressed by United's ambition
Solskjaer praised the club's ambition following the signing, as the Red Devils have worked quickly this summer to secure the services of both Varane and winger Jadon Sancho.
"First of all, the club has shown ambition with getting one of the most exciting young forwards in world football [Jadon Sancho], and one of the most respected centre-backs and one of the most winning centre-backs in the world.
"With him in, we've got different ways of playing of course, and I can see different ways of playing with Raphael. I can't wait to get him in and hopefully we can get that sorted as soon as."
"Raphaël [Varane] is into his prime, he's the same age as Harry [Maguire], a year older than Eric [Bailly] and a couple years older than Victor [Lindelöf], so there I've got a fantastic group of centre-backs."
Solskjaer's side now looks poised to challenge at the very top of the tree after a brief flirtation with the Premier League summit last season; the two signings brought in by the Reds could be another piece of Solskjaer's title ambitions, with the need for more quality shown in last year's UEFA Europa League final defeat and second-place finish.
With regards to his new centre-back, Solskjaer expects the deal to be concluded in the coming days, with the Frenchman's medical and visas needed to be secured before the signing becomes fully official.
"From what I know, the club is working on the quickest possible solution to get everything sorted.
"I don't know the timescale on it yet. Of course, there is a visa coming into England, with Brexit and quarantining. Everything has to be done as quick as possible, but by the book."