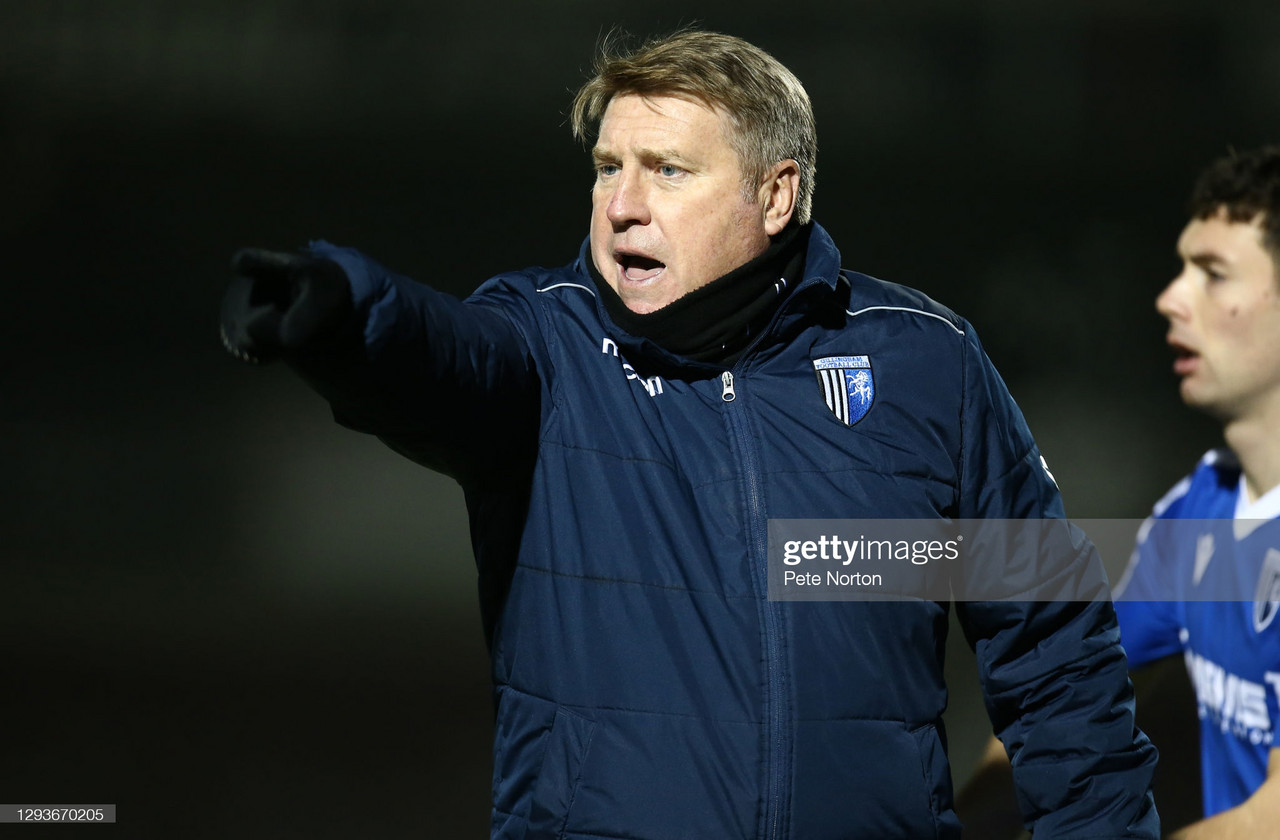 Gillingham drew 1-1 with Millwall on Tuesday evening in their latest pre-season encounter ahead of the 2021/22 season.

Kyle Dempsey opened the scoring for the hosts before Jake Cooper levelled late on, but both teams got a much-needed runout with 10 days left before the season gets underway.

Following full time, Gillingham assistant manager Paul Raynor spoke to the press. Here are five of his key quotes.

On the game

"We are very satisfied – Millwall are a Championship side with very good players. Look at some of the quality coming on in the second half – we were brining on 16-year-olds, and they are bringing on players like Tom Bradshaw and Matt Smith.
"We are really pleased – it was a good first half performance, we had to sit in a bit second half after we made some changes but on the whole, it was a really good workout for us. It was a great exercise.

"It was good of Gary to bring the guys down. We have got a good relationship with him, I have known him many years and so has the gaffer, and I am sure they have enjoyed it too and it was a great test for them.

"It was a proper football match – it was an aggressive, physical game and I am sure it was what they needed, and it was exactly what we needed."
Gillingham and Millwall have never been the best of friends and that showed here. With fans back inside Priestfield too, this felt like more than a friendly and both teams will have got a lot out of it.

The game was great in the first half. Things slowed in the second when the changes were made, but it was a great workout for both sides nonetheless.

On Kyle Dempsey

"He is an outstanding player. I am sure the fans are going to absolutely love him. They will have been watching him on video but now they have seen him live I am sure it will have wetted the appetite for what he could produce along with a lot of the other players as well.
"When we signed him, people thought what, free transfer? We knew him from Peterborough, knew what he was all about. He needs to be loved – we love him here and I am sure he will have a great season again.

"He felt a bit tight. He wanted to stay on, but we cannot take chances with these guys because they are so important to us. We chose to get him off and get him right for the weekend, and he will be alright for the weekend, no doubt about that."

Dempsey was on the scoresheet for the Gills, picking up where he left off last season after winning the 'Player of the Year' award. He was of the best players in a Gills shirt last year and their captain. He took his goal well here, and will be vital for Steve Evans' side again this campaign.

On getting up to speed

"James Russell and the medical team are brilliant at their jobs. They are trying to pack things in and condense it all into a short space of time, but the guys are up for the workload.

"We worked a bit harder this week than we usually would for a game, but the guys have lapped it up and done what we asked of them. I thought the fitness levels were really good."

Gillingham missed three scheduled games of their pre-season campaign because of COVID in the camp, so are playing catchup on the majority of the other teams this summer.
James Russell is the lead fitness coach at Gillingham and has been great, according to Raynor. The Gills certainly didn't look lacklustre here so they'll be hoping that bodes well.

On the goalkeeper battle
"We have had an excellent one in Jack Bonham for a couple of seasons and now we have got two good ones which is great. They will fight for the jersey and let the fight commence – they have both proved their worth.

"Jamie Cumming's distribution was good, he put a couple out for throw ins, but his all-round game was good, his communication was good, and he is a good, solid goalkeeper. But so is Aaron Chapman. It is good we can look behind us and say we have two number ones there, and let the fight commence."
Gillingham went from being in the worrying position of having no goalkeepers to having two very good goalkeepers very quickly. Jamie Cumming followed Aaron Chapman through the doors at Priestfield, and the two will now battle it out for the number one jersey.
The competition is healthy – and Raynor is lapping it up.
On having fans back

"It was absolutely brilliant. We missed them – I know we keep saying it, all last season we said it, but you can see tonight that they really enjoyed it. They clapped us off and they were singing. It sounded as though they enjoyed it and we enjoyed having them back."

Although it was just a friendly, 2,500 fans were inside Priestfield for the first time in 515 days and created a great atmosphere for the game.
The fans will have missed going, but the club have missed them too. Fingers crossed that this season will be fine for the spectators' attendance.