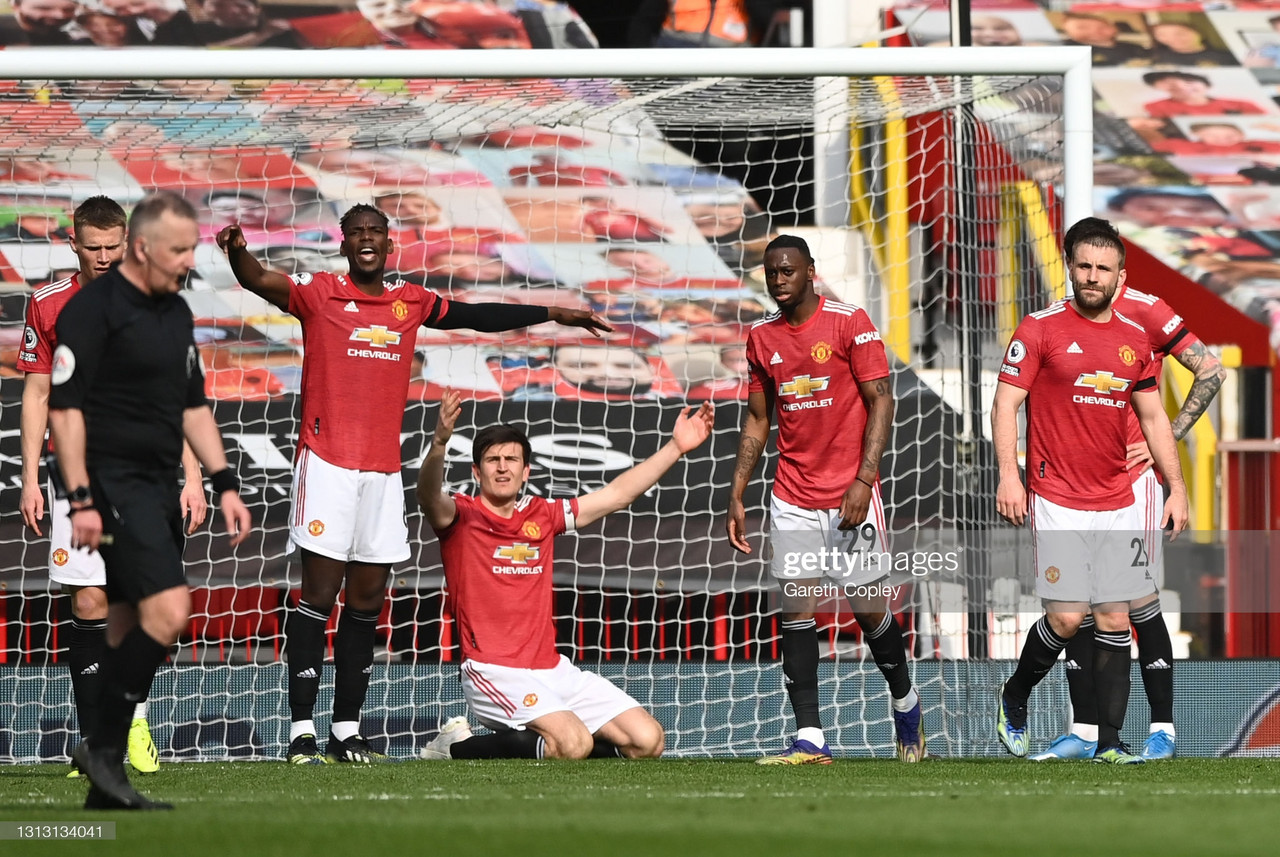 Former Manchester United player, Clayton Blackmore, has picked out one reoccurring issue from last season and says they will continue to get 'punished' if it is not resolved.
United conceded 28 goals at home last season in the Premier League, far more than any other 'Big Six' club.
Ole Gunnar Solskjaer has brought in Raphael Varane to combat the defensive errors that cost them last year and it is reported that he is looking to bolster the defence with at least one more signing.
Could another centre-back be on their way to Old Trafford?
Blackmore said he hopes Varane can hit the ground running at United and made a bold claim that the club are looking at another centre-back who he believes will be better than Liverpool's, Virgil Van Dijk.
"We've actually got a player who we're trying to get over now who's a centre-back who many clubs don't know about. He's six foot five, in his prime and he's lightning quick.
"Hopefully we can get it done in a couple of weeks, but I believe this guy is going to be better than Van Dijk," Blackmore added.
When asked about whether or not Harry Maguire and Varane could become a title-winning partnership, he said: "They could do, I haven't seen much of him (Varane) so I don't know how good he's been over the past season.
"He's got a lot of experience and United have obviously done their homework on him, you don't go to Real Madrid at 18 for no reason either."
Where do United need to improve next season?
Blackmore also suggested that at times last season, United were the masters of their own downfall in the way they defended.
"Our problem has been giving too many cheap goals away and if you lose the ball in your own half against top teams then you're going to be punished," he said.
The former United midfielder also shared his views on the goalkeeping dilemma Solskjaer has on his hands.
"I don't think it's a good decision to play Henderson over De Gea, for me De Gea is still one of the best goalkeepers in the world.
"I was surprised he wasn't Spain's number one, he has made a lot of mistakes, but it's probably because we're having to defend more as a team.
"We also play out from the back too much when it's not on, he's usually good with his feet but he's given a few away last season."
David De Gea did start in United's last competitive fixture, which happened to be the Europa League final. Their first of the new season will be against Leeds United on 14 August.
All quotes were sourced via an interview conducted in partnership with BonusFinder and exclusive to VAVEL UK.