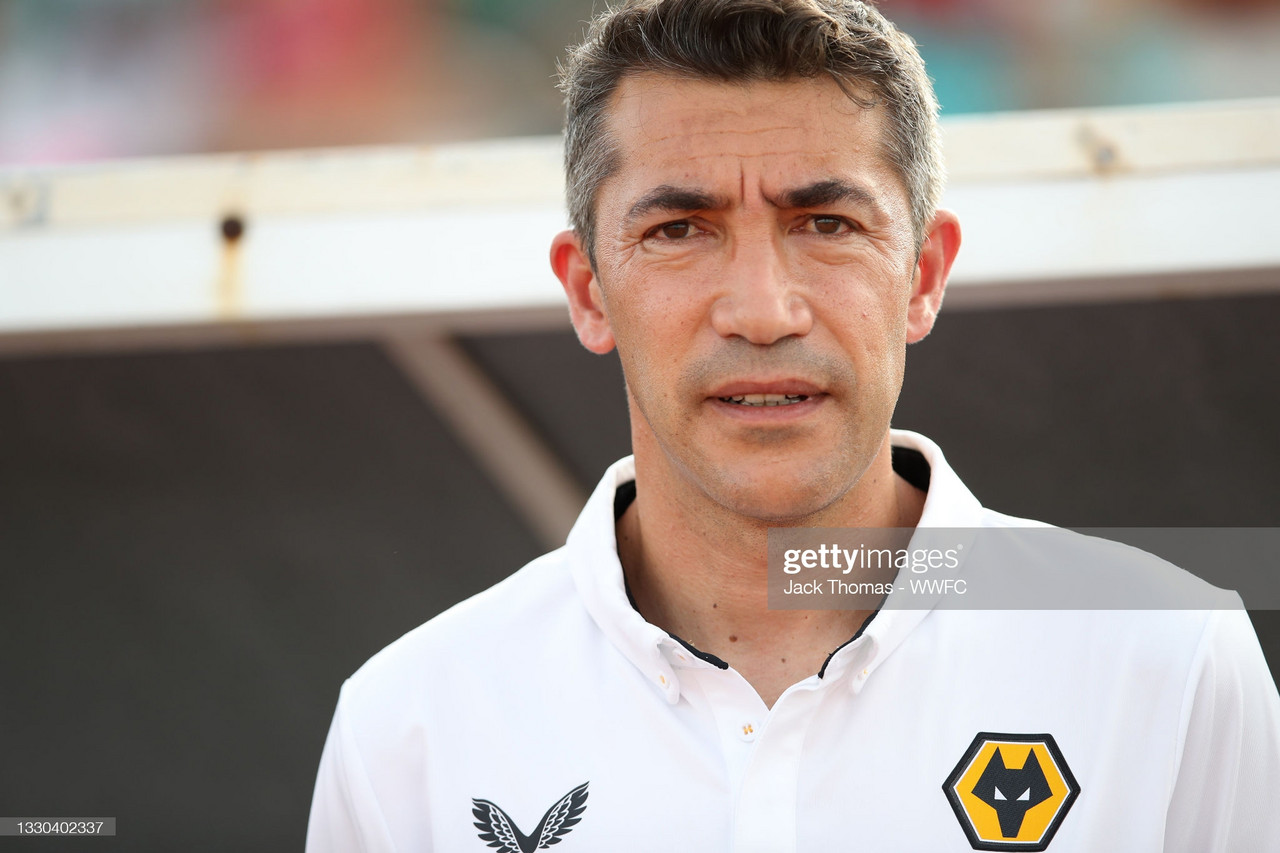 Bruno Lage has expressed his urge to "create something unique" with everyone at Wolves.
The new Head Coach has been in the job at Molineux for six weeks now and have returned from their pre-season camp in Marbella ahead of their double-header with Championship sides Stoke City and Coventry City.
With just two weeks until they kick-off their Premier League season with Leicester City, Lage has praised the work within the squad so far this summer.
"First of all, I'm very proud to be here and thankful for this big opportunity in my career. It's been a busy first six weeks.
"I want to know all about the club, I want to know every corner, I want to know every person because I want to create something unique with the staff of all departments.
"It's been a busy six weeks and also with the training, but at the same time, I'm also very happy with the work of everyone."
Wolves have completed three pre-season fixtures so far, suffering defeats to Crewe Alexandra and Las Palmas and earning a narrow 1-0 win over Real Betis.
Alongside a two-week camp in the Spain south coast, Wolves have regained their European Championship player's back and are edging closer to being ready for the season.
"It was very good me, because when I planned the pre-season, I planned it in two periods- the first three weeks and then the next three weeks.
"In the first three weeks, I tried to know everyone, I tried to know the players, to understand the dynamics and preparing everything with the guys here.
"Now I have all the squad with me, I want to know [Conor] Coady better. I want to know Adama [Traore] better, I want to know Leander [Dendoncker] better, and I want to create a good energy.
"We now need to train with our idea, and that's why we're training in the morning and the afternoon, so everyone can understand our idea."
Wolves face Stoke at the Bet365 Stadium on Saturday before taking on Coventry 24 hours later.