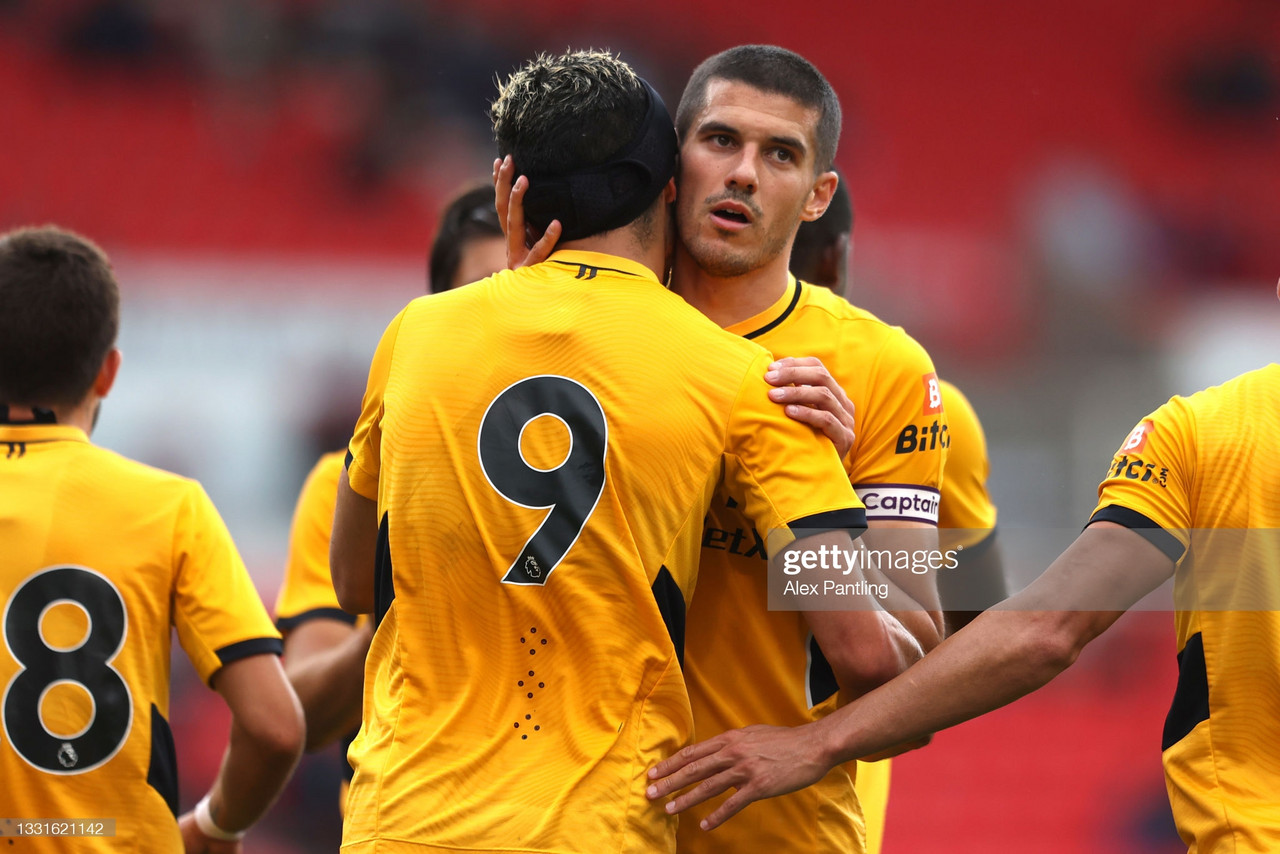 Wolves captain Conor Coady has applauded Raul Jimenez after the striker scored for the first time since fracturing his skull at Arsenal in November.
Jimenez tapped home the equaliser at the Bet365 Stadium after Josef Bursik tipped Nelson Semedo's left-footed hit towards the path of the striker.
When asked how good it was to see his teammate back on the scoresheet, Coady said, "It's incredible. He's been through such a tough time.
"We don't want to think back to when it happened but it was a real tough moment for everybody, it was a tough moment for the football club because he's a world-class striker, he really is," Coady continued.
After appearing for 33 minutes in the Wanderers' opening pre-season fixture at Crewe Alexandra, Jimenez played an hour last weekend in Spain against Real Betis before clocking up another 73 minutes at Stoke.
With Wolves facing Coventry City on Sunday- in a game where rotation is almost certain- Jimenez will hopefully lead the line in the final friendly of the summer against Spanish First Division side Celta Vigo.
With two more weeks until they open their Premier League campaign at Leicester City- one team of six that the Mexican striker hasn't scored against in the league- Coady believes there is more to work on.
"There's a lot of improvement for us all to do but we're here to help him as much as we possibly can because we're all trying to go in the same direction and make this football club better.
"To have him back is really going to help us and I think you see, the way he puts himself about, I think a lot of people don't look at what he does off the ball for us as well, he's so important off the ball.
It's incredible to have him back and we're here to help him the whole way."