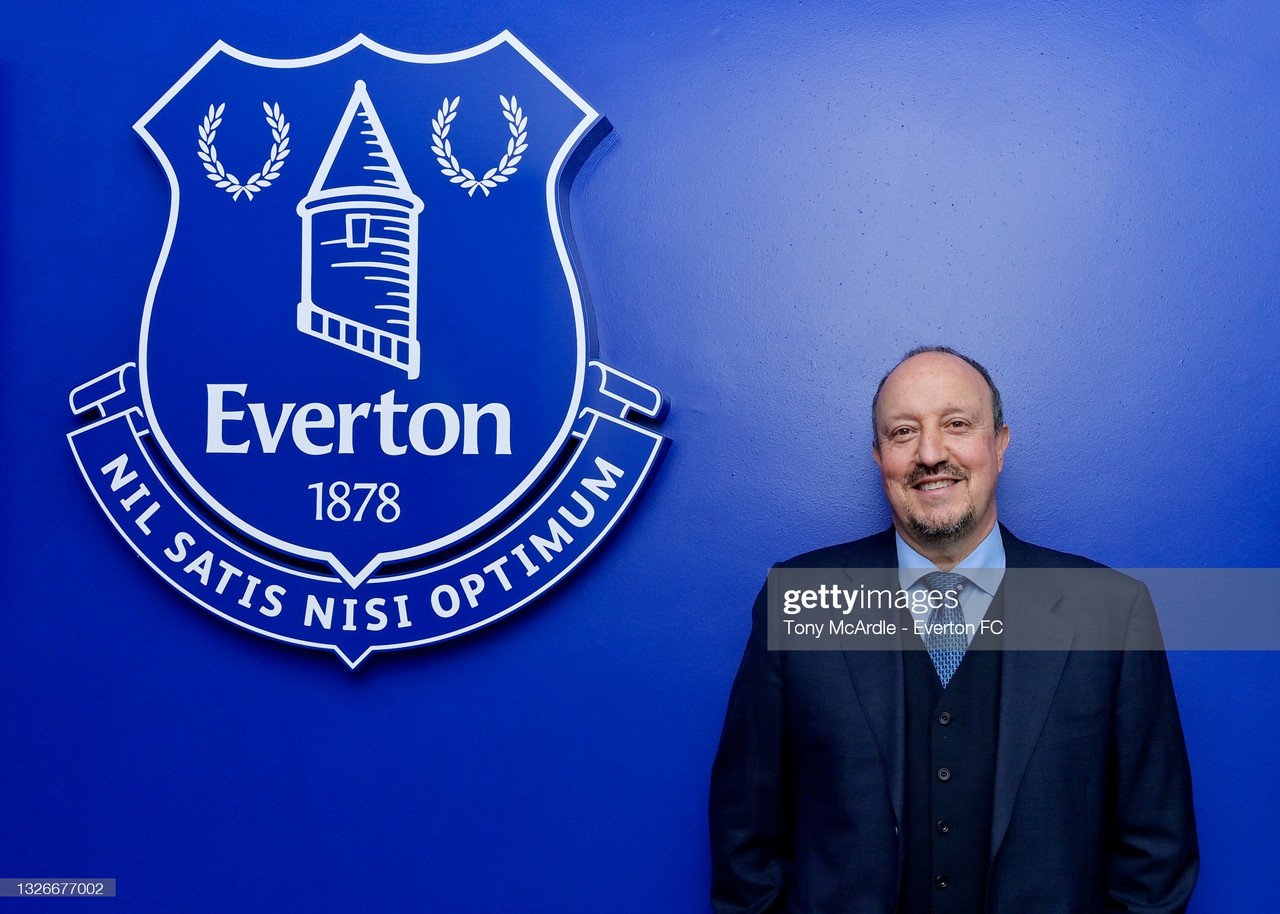 Despite the initial fan protest before his arrival due to his former allegiances, Rafa Benitez boasts an impressive CV including two La Liga's and an unforgettable Champions League triumph.
Having already managed some of the biggest clubs in Europe including, Real Madrid, Inter Milan and Chelsea, you would be forgiven for believing a former Liverpool manager would be out of the grasp of Everton, a club that has been trophyless since 1995. However, Carlo Ancelotti's hiring in 2019 showed Everton have both an appealing project and the financial muscle to attract these elite managers.
Although the Spaniard has taken a rather unremarkable step down to Newcastle United and then Dalian Pro, in China, after his Real Madrid departure, he still has a lot to offer.
Benitez is nothing like his predecessors in the Goodison Park hotseat: he will take a much more hands on approach to training and matches leaving his players to know his tactical instructions down to a tee. This is compared to serial winner Ancelotti who would leave the squad baffled by saying "just play".
By the time Ronald Koeman received his P45 he lost the dressing room both because of his lack of charisma and inability to clearly instruct the player how he wanted them to play.
Benitez however is different, The Champions League winner is far more concerned with the teaching and development of his players. Although, despite his hands on approach, Benitez is not concerned with how the players view him on a personal level with former Liverpool captain Steven Gerrard claiming that despite not seeing eye to eye "his frostiness drove me to become a better player".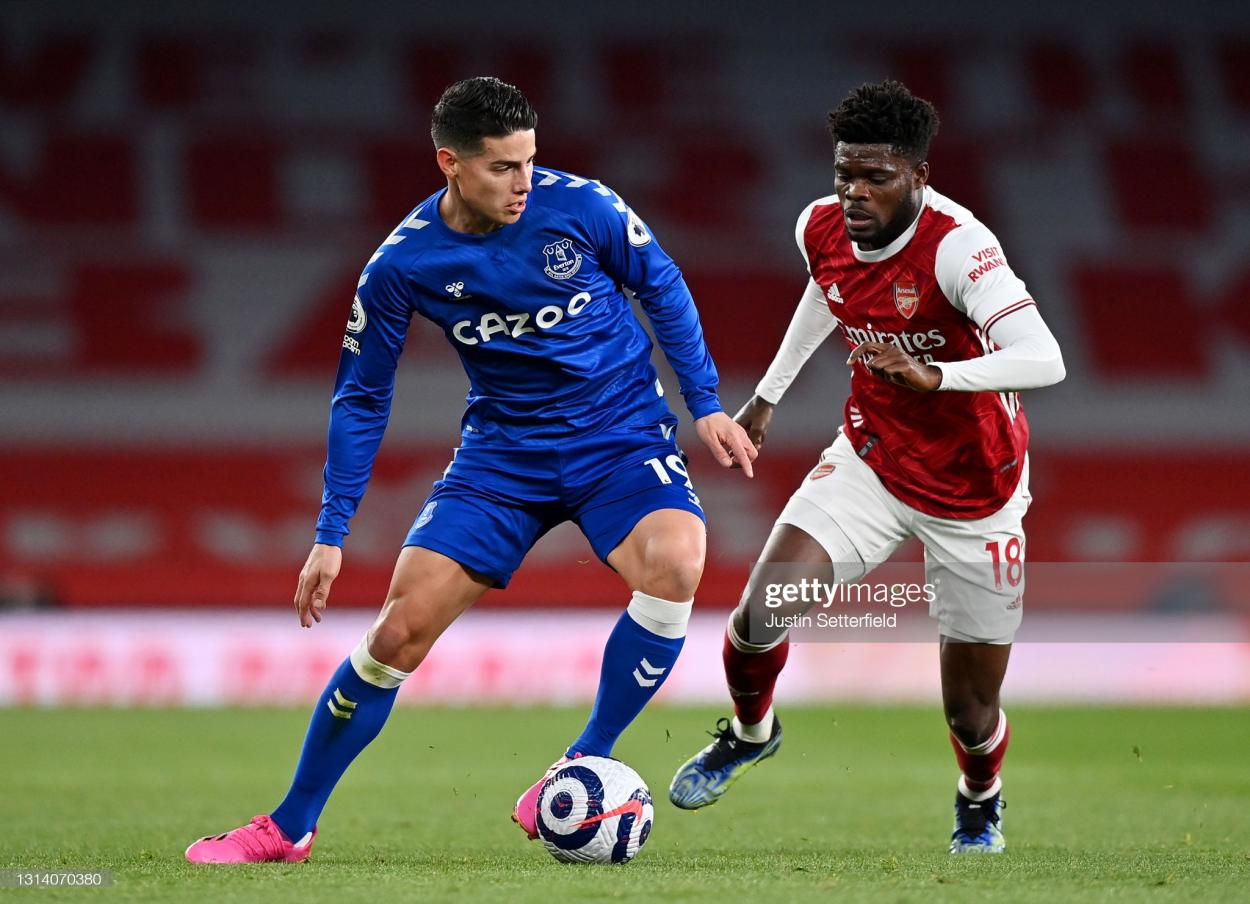 This aforementioned frostiness, has already been seen since arriving at Everton. Benitez has ruthlessly told last years marquee signing, James Rodriguez he simply is not in his plans and the Columbian is free to leave, provided an appropriate offer comes in. So far AC Milan are leading the race to sign the magician although, Rodriguez would likely prefer a move back to Real Madrid to team up with Ancelotti again.
A defensive first manager throughout his career, do not expect this to change during his second tenure on the Merseyside. Unsurprisingly, his unexpected success at Valencia was built on a strong defence while many of these ideas carried over to his time at Liverpool. The strength Everton already possess in defence mean Benitez is unlikely to steer from his previously trotted paths while they will look to break into the top seven, qualifying for Europe, finally seeing owner Farhad Moshiri's large investment pay off.
How will Everton play?
Across each club he has managed, a direct style has been employed whether this be at Liverpool, Napoli or Newcastle. Last season, Everton often struggled on the ball playing too slowly, allowing defences to regroup while struggling to find a killer ball to unlock these deep blocks.
Although an avid user of the 4-2-3-1 formation, Benitez may opt for either a 4-4-2 or a 4-3-3 instead. The signings of Demari Gray and Andros Townsend show the managers preference for wingers who can stay wide, beat their man and whip in a deadly cross. Of course, going forward will be the two wingers primary objective, but given the defend-first mentality of the manager they will be expected to track back and support their fullbacks.
This potential two man midfield means James will probably miss out while a likely pairing of destroyer Allan and deep playmaker Andre Gomes is entirely possible with one of Abdoulaye Doucoure or Jean-Philippe Gbamin completing a possible three man pairing. Do not be surprised if Allan is a reflection of Benitez on the pitch, keeping the lines organised and compact before winning the ball and playing it vertically. This has often been the case with the wealth of midfield talent Rafa has coached including Frank Lampard, Wesley Sneijder and Xabi Alonso.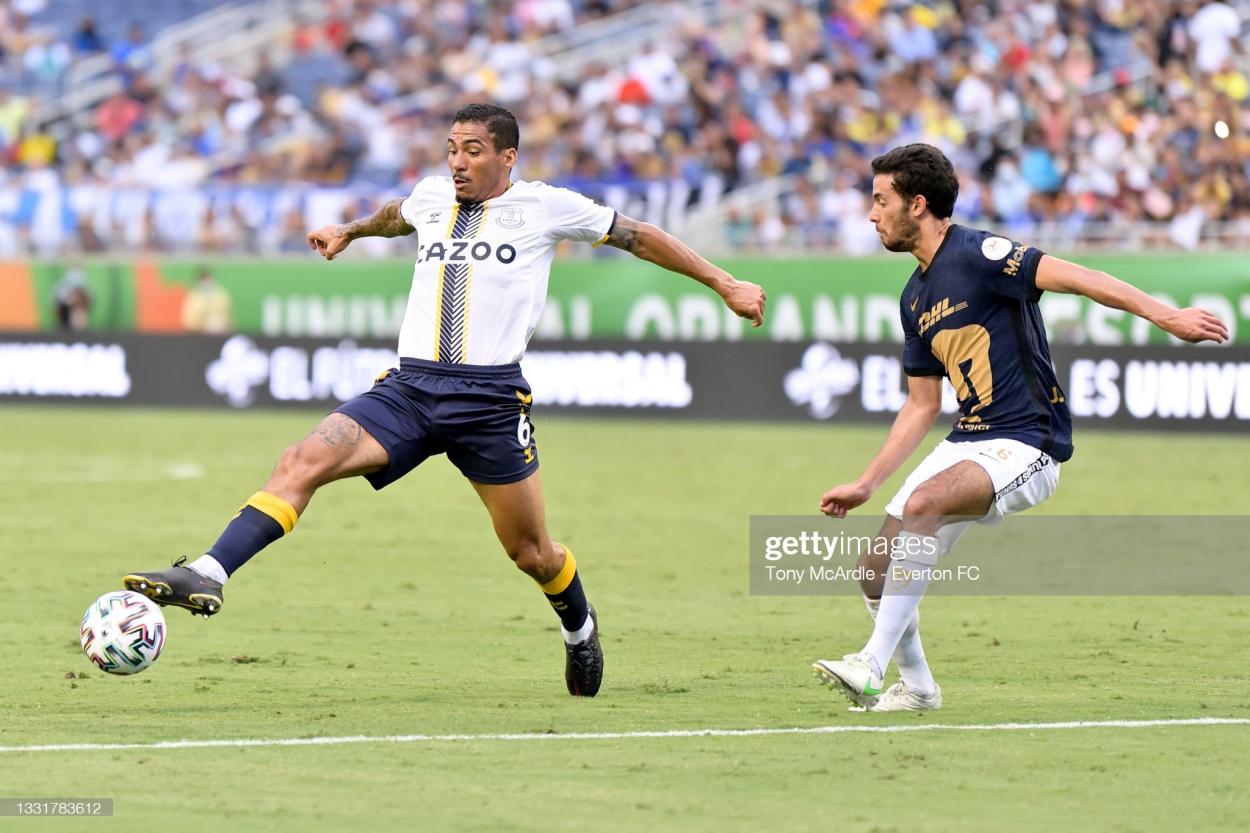 Defensively, Benitez will likely employ a tight and compact shape when out of possession, something fans of Newcastle became accustomed to. When possession is lost, Everton will likely retreat into deep banks of either a 4-4-2 or even a 4-5-1 with one of the strikers forced to help out defensively. The probable possibility that The Toffees will play very wide will mean that two fullback, Lucas Digne and Seamus Coleman will be critical not just defensively but in terms of playing good crosses to two aerially dominant strikers in Moise Kean and Dominic Calvert-Lewin.
The naturally deep structure of the Everton defence means playing vertical suits their playstyle to a tee. Several out balls will include target man Calvert-Lewin up front and either of the wingers who could use their pace to exploit space behind their opposing fullbacks.
Who will benefit most?
Everton's forward line will undoubtedly benefit the most from the arrival of Benitez; a wide direct system with an emphasis on crossing will greatly play to the strengths of both Kean and Calvert-Lewin due to their aerial prowess.
During his time at Newcastle Benitez was able to get the best out of both Salomon Rondon and Aleksander Mitrovic, both target men similar to current England international Calvert-Lewin. Both former Newcastle strikers were able to not only win back possession but keep it under control and look for onrushing inverted wingers.
Richarlison will likely operate well as a deep lying forward due to his high work rate and excellent dribbling ability however, to perform better in this position the Brazilian will need to improve his passing ability. He too would be able to play in an inverted role on the left due to his pace and his impressive dribbling although, his poor crossing would mean Digne would be key to supplying these aerial balls instead.