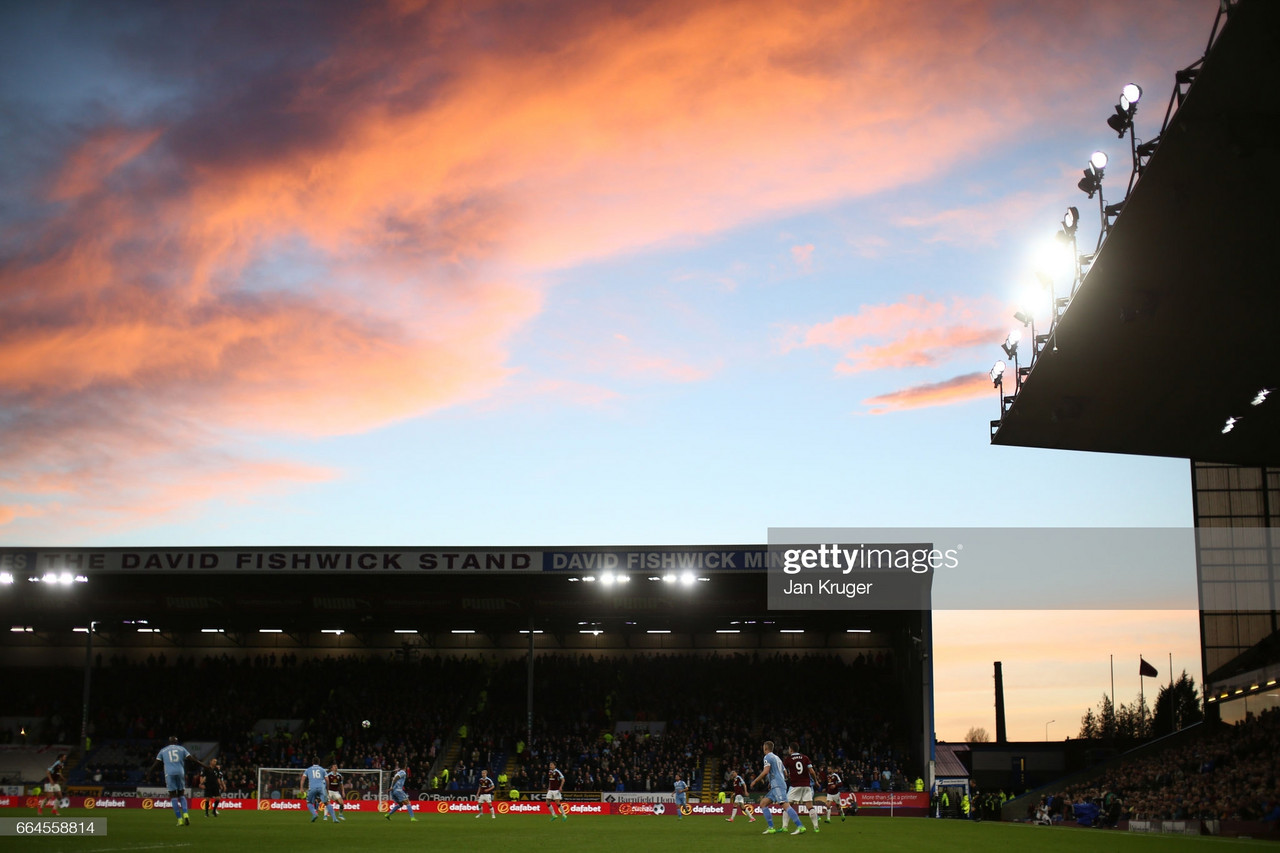 It will be a tough first six for Burnley and Sean Dyche who have to face two former Premier League champions.
Liverpool and Leicester City are third and sixth in Burnley's fixture list with Brighton and Hove Albion the clubs first game of the season.
A strong start is important for any club but for clubs who are constantly fighting for Premier League status, like Burnley, it's a necessity. However, Dyche has got his work out to achieve such a start.
Brighton - Three Points
The fist game of the 2021/22 season for the Clarets is the Seagulls at home. Both times the two sides last season the points were shared and in their last 16 meetings there has been eight draws and four wins a piece.
The Blue and White finished one position and two points higher in the table then their fist opponents. They haven't added drastically with only one new signing and with Ben White gone Graham Potter's defence may be easier for Burnley to penetrate.
This should be Burnley's first three points of the season and their best chance within their first six games.
Liverpool - No Points
As much as most Burnley fans will be hopeful that the side can replicate their Liverpool ties from last season it's unlikely. Never rule the Clarets out but it will be difficult to achieve again.
Liverpool have come off the back of one of the worst title defences in years and with Virgil Van Dijk back in the side the Reds will be motivated to do better last season. Burnley may fall victim to that as Liverpool will look to improve on last season in their first home televised fixture of the season.
The tie, which is live on BT Sport, will also be the Claret's first televised game of the new season.
Burnley's third game, is the war of the rose between Lancashire and Yorkshire. Leeds United provided Dyche with one his worse defeats in his managerial career when they beat the Clarets 4-0 towards the backend of last season.
It would be nice to believe that Burnley could beat Leeds at home in this rendition of the battle, but a draw is more likely. Leeds come out on top in recent head-to-head statistics having won seven of their last 13 clashes.
The complete contrast in tactical styles always has a part to play but if Burnley can overcome that and challenge Marcelo Bielsa's press they could come away with a solid point.
Everton - One Point
The first game of September is also Burnley's third consecutive game on TV. Dyche's men grabbed an away win and a home draw last season against the Toffees who now have Rafa Benitez to steer the ship.
Despite the initial reservations about the new boss, he will definitely add something Everton have been missing and that may hurt Burnley.
Physically, the Clarets got the better of Everton last year and it will be that Dyche will look to utilise again in this meeting to beat the Toffees. However, with Benitez most likely brining up the level at Goodison Park a draw could be on the cards. Everton also have Brighton and Leeds in their first three games, so a more educated guess on this result could be made after the first three games of the season.
Arsenal - No Points
This may just be wishful thinking but Arsenal have been in a constant slow decline over the past few seasons an this season could be another. Big money was spent this summer one White and are reportedly willing to spend more on James Maddison. Youth star Emile-Smith Rowe has also singed a new long-term deal.
Despite all this exciting news, the same problems at Arsenal still remain. The same problem players are still at the club and Mikel Arteta is still at the helm, to some peoples dismay.
However, Arsenal just seem to be difficult for Burnley with the Clarets winning only one of the last 13 meetings. Another key factor is Burnley's lack of attacking prowess and with no new signings in that department, the same personal will try and probably fail again.
Another game for Burnley that may be just to much for Dyche's men is their away clash with Leicester City. Burnley's record against the Foxes doesn't make for great reading since 2010 Leicester have won 11, Burnley have only won four and their has been five draws.
It's likely this contest's result will follow the trend with Leicester looking stronger then ever towards the end of last season. A smart summer of business that includes Patson Daka, Boubakary Soumare and Ryan Bertrand just adds to Brendan Rodgers' talented squad which will probably be to much for Burnley on the day.
The only really tough fixture for the Foxes in their front six is Manchester City, apart from that Leicester have a favourable run which will give them momentum coming into this fixture.