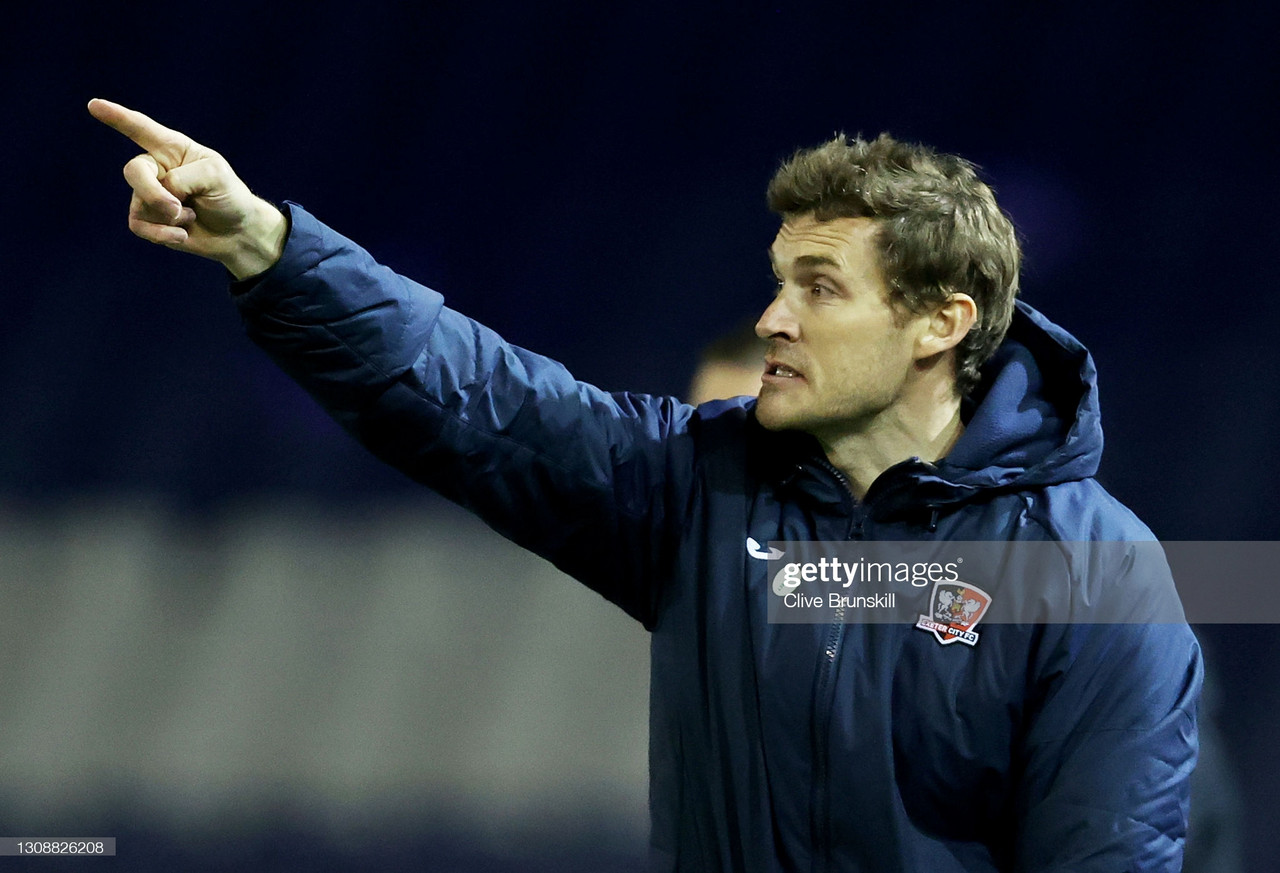 Exeter City were held to a goalless stalemate by Bradford City on the opening day of the Sky Bet League Two season, with neither side able to break one another down.
The Grecians came close to breaking the deadlock numerous times throughout the contest, with Nigel Atangana coming inches from poking the ball past Richard O'Donnell and into the Bantams goal.
Former Bradford City man Timothee Dieng tested the gloves of O'Donnell on the hour mark, as his audacious, long-range effort strung the palms of the Bantams shot stopper.
After managing to share the spoils on the opening day of the season with two evenly matched sides, the Exeter gaffer Matt Taylor addressed the media:
Matching tough opponents
"When you miss an open goal in the final minutes, you have to think what could have been! I don't think we deserved to win or lose the game, but that's what it's like at the top level of League Two, because they are one of the best sides in League Two, without a shadow of doubt you can almost guarantee that they'll get promoted at the end of the season", he said.
"We matched them at times, I certainly think there's more to come from us from an attacking perspective, and the physicality of that game is certainly a reminder to our squad and to our supporters too."
MOTM for the man between the sticks
"It'd be wrong to pick any individuals out, but I think Cam (Cameron Dawson) got man of the match. It's his job to save the ball, and if there's anything you want to do on your debut or on the return of fans, it's to work your absolute socks off, because that's what all professional footballers do. We showed that today, and I'm pleased because it's a good starting point going forward.
"We got caught a couple of times as a little bit slow and with the ball going over our shoulders, with the wind being a bit stronger at the start and we got caught from it a couple of times. That's where you need you goalkeeper to produce good saves, and he certainly did that, so a good start from him. Six debuts in the team today, and with potential for more coming off of the bench, but with all their performances I'm happy."
Taylor admitted his side needed help from the crowd with four senior players being out injured making it difficult, he said:
"We needed a good atmosphere, because some of those players were out on their feet in the end. When you're looking at some players who hadn't done a full pre-season, you hope they don't get injured but the squad's getting closer, even if it is a little bit light with four senior players out injured.
"In the context of clear cut chances, I don't think you can get more clear than Nigel's! But in all fairness, he did well to get into that position and we will always ask for more from our attackers, and I think maybe we should've done more from some of the other attackers."