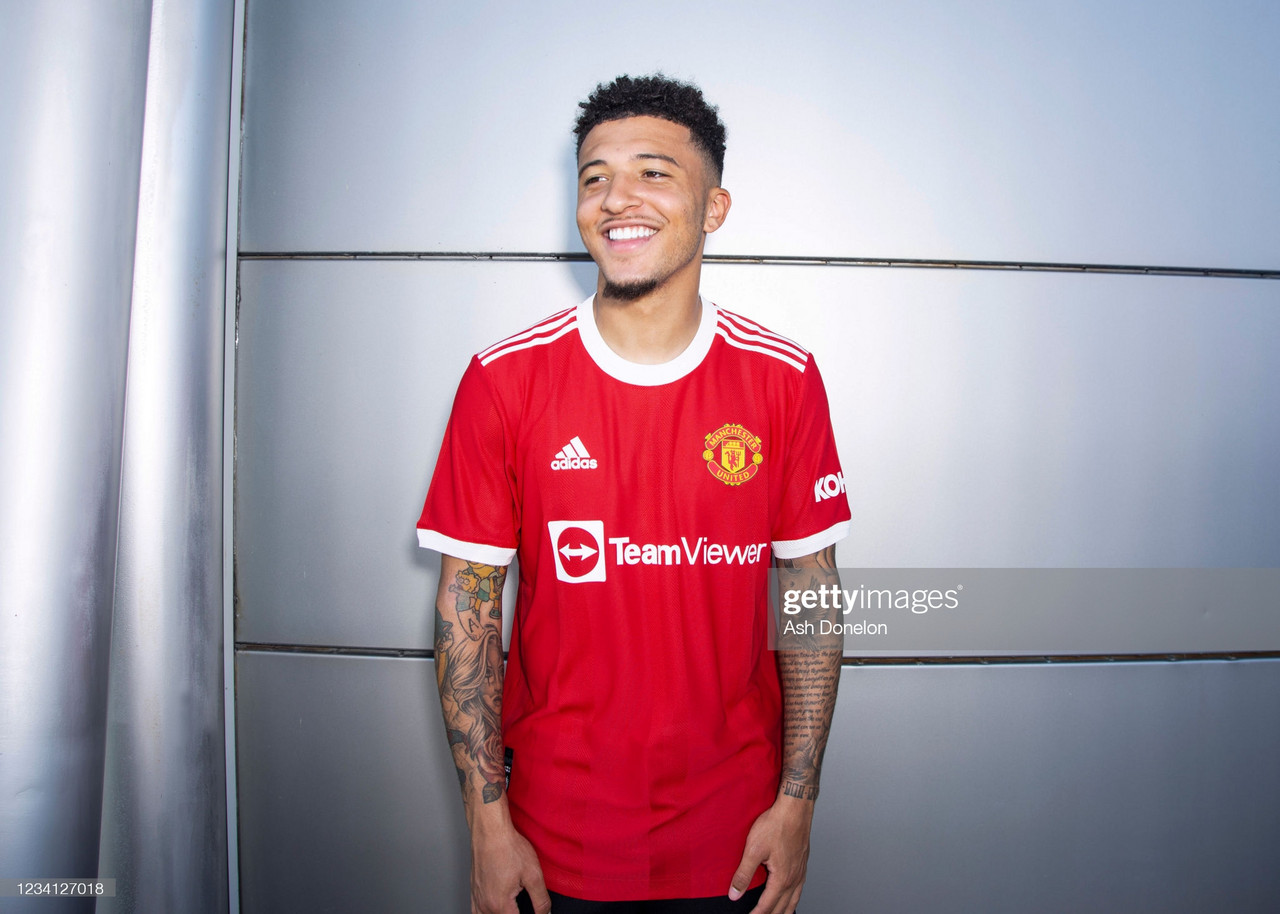 Ole Gunnar Solskjaer has said that Raphael Varane and Jadon Sancho cannot just be 'thrown into a game' and will need to go through a fitness regime before they can play.
Sancho is expected to join up with the United squad on Monday for the first time since officially joining the club. The new United winger enjoyed some time off in Turks and Caicos.
Other United and England stars, Harry Maguire and Luke Shaw played in the 4-0 thrashing over Everton despite playing significantly more minutes than Sancho for their national side.
But Sancho's extended absence could be because he was at United's training ground to finalise the transfer shortly after England's 2020 European Championship final loss to Italy.
'We're better prepared than last season' - Solskjaer
Solskjaer has said that everyone has had at least three weeks off and are getting up to match speed at different times.
"Some have had four, some have had five. We're still lacking a few match minutes for a few but we're getting there, we're better prepared than last season," Solskjaer said.
"Some of us started 5th of July, some trained with us for the first time this week, Jadon is next week, Raphael hopefully once the medical is sorted will be a few days with us.
"We have to get them through a fitness regime as well, we can't just throw them into a game. The staff are doing great work, the sports science guys are working hard to get everyone up to speed as quickly as possible," he added.
Varane's visa issues delays medical
The Real Madrid defender has not yet completed his transfer to United as he still has to go through his medical.
Solskjaer has said the delay was due to visa complications.
"Of course the medical with Raphael has to be done, he's isolating at the moment, he had to wait for visas, so, unfortunately, that took a few more days than expected but we're gonna follow the protocols and the rules so it's took a few more days than we hoped for.
"Jadon is in for Monday and hopefully, then he's in decent nick and can be involved," Solskjaer also said.