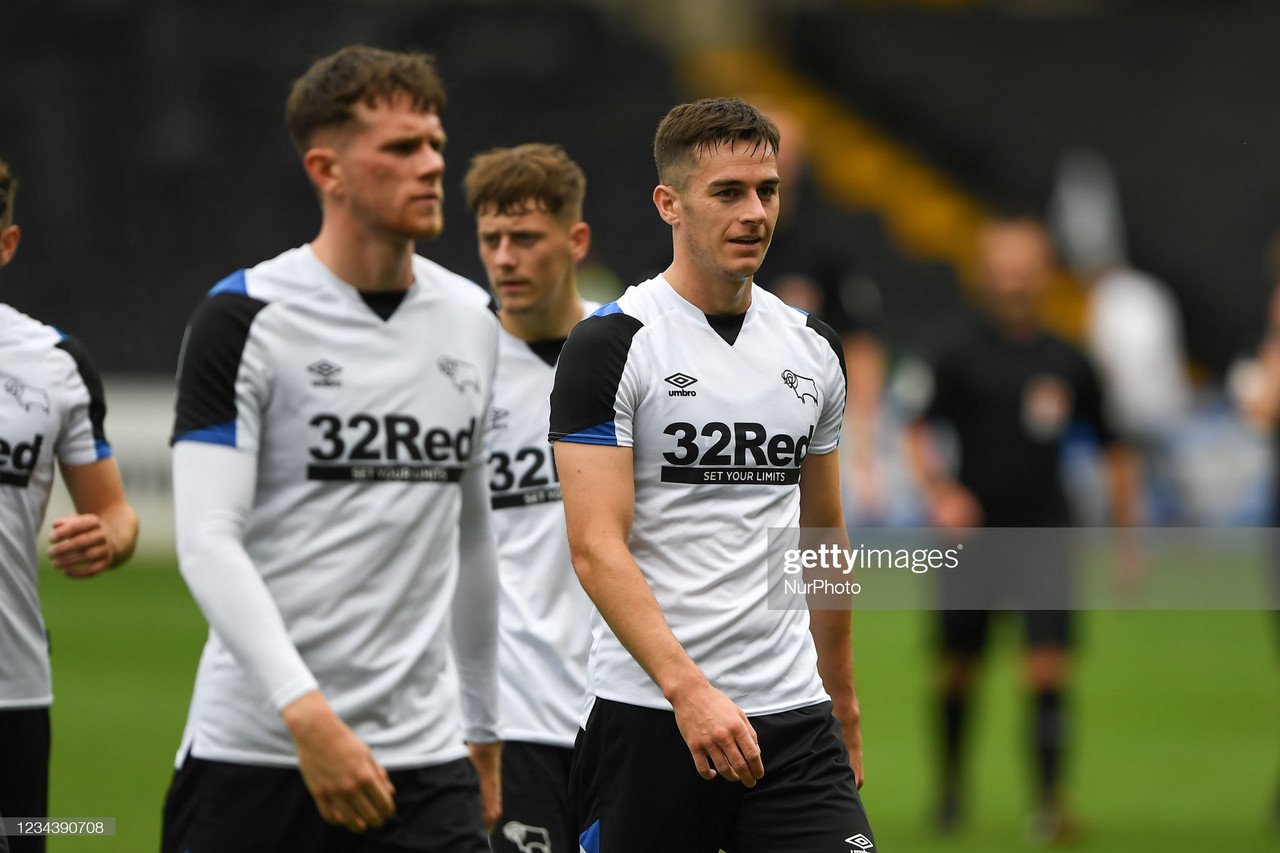 Tom Lawrence has had an interesting four years at Derby County, both on and off the pitch. He has the ability to create something from nothing, with a number of memorable wonder goals helping cement his position as one of Derby's most important players.
However, he has always struggled with consistency, with just 26 goals and 20 assists in 147 games a fairly modest return for a player of his ability. Almost all of Lawrence's time at Derby has been spent as a left winger, often cutting inside onto his stronger right foot. However, this season, it seems he's been given an entirely new role by manager Wayne Rooney.
Lawrence's strongest and most consistent season so far in his career was during a loan spell at Ipswich Town in the 2016-17 season. In this season, Lawrence operated either as an attacking midfielder or left sided winger, notching 11 goals and also grabbing 11 assists.
In the 14 games that Lawrence featured as an attacking midfielder, he scored six goals and recorded six assists, with a goal contribution every 105 minutes. This is by far the best form of his career, and this seems to have inspired Rooney into changing Lawrence's role for the Rams.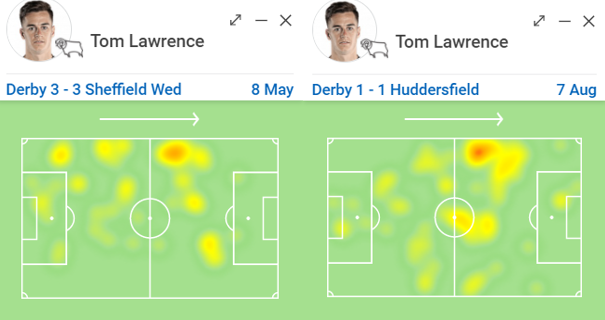 The heat map above shows a comparison of Lawrence's touches in the final game of the previous season, and the first game of this season. Whilst Lawrence's most common touch location was still on the left wing, he had a much greater presence all across the pitch.
This increase in presence and involvement is highlighted by the number of touches he made. Lawrence averaged 38 touches per game in the 2020-21 season, but in his new role he had 54 touches. This increase in touches shows that Lawrence is having a much greater influence on the game, something he has received criticism for in the past.
How this affects Derby's style
As mentioned in a previous article about Derby's new style of play, Lawrence often drops deep to receive the ball from the centre backs, allowing for the fullbacks to push much wider and further forwards. This was highlighted against Huddersfield Town, as it often left space for Craig Forsyth to exploit down the left hand side.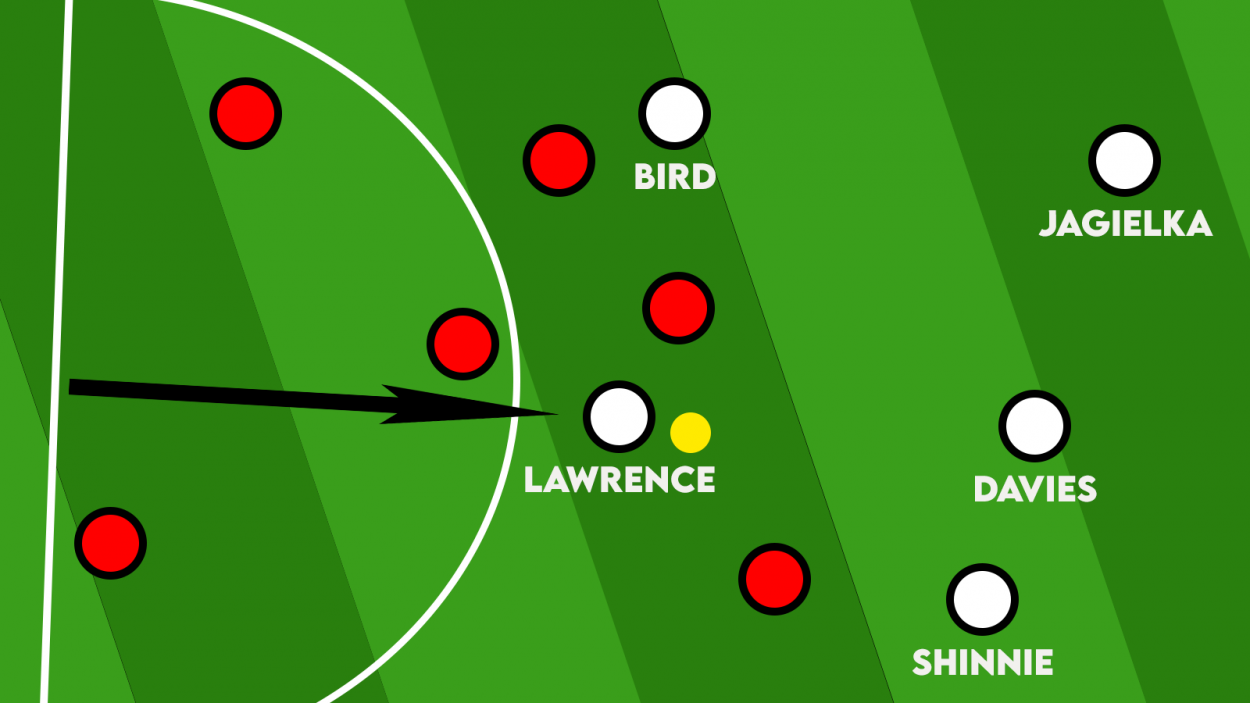 As the ball is now further up the pitch, it allows for Lawrence to make late runs from deep, often unmarked, which could prove fruitful with his ability to shoot from range. This adds a new dimension to Derby's often one-dimensional attack, and could be very beneficial in their attempts to remain in the Championship.
Whilst Lawrence appears to be the first choice in the attacking midfield role, Derby do have other natural options in Louie Sibley and Ravel Morrison. However, this could actually be beneficial, as if either of those players feature as a winger it would allow for more fluidity across the front line.
Since being named as captain, Lawrence seems to have matured, and is playing as more of a team player. His work rate has improved, and the competition for places may provide even more of an incentive for him to perform and find some consistency.
With Derby in their current position, supporters will be hoping that Lawrence can deliver in his new role, helping to propel them up the table. Is it possible that Rooney has finally found out how to unlock his full potential? Fans of the East Midlands club will hope so!
Could this be the season Tom Lawrence finally fulfills his potential? Let us know in the comments.