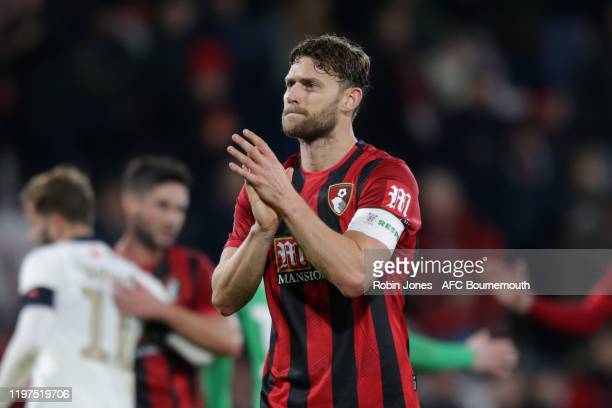 After a season lacking enough cohesion, fluidity and identity to earn promotion to the Premier League, you would expect AFC Bournemouth's ambitions to be deflated. But this is not the case.
The Cherries seem to have a vision for the future, one that goes beyond 90 minutes on a pitch. It's about rekindling the Bournemouth identity, recruiting the right players and having a backroom set up that is well-arranged to deal with the tribulations of the second tier for the season ahead.
In an exclusive interview with VAVEL, Bournemouth's Assistant Technical Director Simon Francis explains all about Scott Parker's qualities, the direction of the club, signings and much more.
They may still find themselves in the EFL Championship, but unlike last season, Bournemouth's new plan honours their identity. It is a plan coloured with ambition, but it still wisely acknowledges that success takes time.
"I think promotion is is always top of the agenda for us. Last season to bounce back straight away was certainly the remit. Unfortunately, we made it to the playoffs but didn't quite get promoted. This season I feel like with Scott Parker now in charge, there's a lot more clarity at the football club", said Francis.
"The players know what the situation is. I see a real intensity, a real style from us that I really like, I'm very encouraged by that.
"If I look at the squad now, especially the starting 11 that we could put out, I see a lot of PL talent and I see a lot of quality; I see us having a great chance to be up there again this season challenging for promotion.
"But we also have to be realistic and take each game as it comes. The Championship is a tough league - we can achieve a lot, but we need to keep our feet on the ground at the same time."
If Bournemouth are to withstand the physical difficulties the Championship provides, Francis believes depth is crucial, he said:
"I have regular meetings with the technical director, the owner and other members of staff, and I think we would like to add three or four more players to the squad so we can add to the depth because this division is tough - it's two games a week throughout the whole season.
"If we can try and add to that before the window closes then certainly that's where my job comes in handy. We want to build the squad to a good number that Scott [Parker] would be happy with, because you're going to pick up injuries throughout the season.
"He is going to want to rotate the team and there are so many games it's going to be ridiculous.
"You can't win a title or get promoted with just 11 players, it's all about the squad. So we have to give Scott as many players as he wants to be competitive.
"That might be three there might be four there might be five more. But as we know the window is a tough time for any football club and as long as we're proactive in it, I think we'll be successful."
New manager Scott Parker is "the perfect fit for the clubs vision", according to Francis.
"I've learned a lot already off Scott Parker; I think he is excellent. The players have really bought into his style, the philosophy of his football - this clarity allows recruitment to operate swiftly because we know what type of player that he would need", he explained.
"Under Eddie [Howe] and certainly now what I'm seeing under Scott, is our identity is very much linked with effort. Every single day you come to work hard, if you're not willing to train 100% there's no point being out there and I really do get the feeling from Scott that all the players want to try their best under his management.
"There's definitely a DNA - I think we want to play exciting football as well. We did that throughout our time in the PL and when we were promoted, too.
"What Scott seems terrific at doing is switching up the tactics. You have to adapt formations and styles within a game to be successful, alongside our exciting football."
Going from club captain to backroom chief
Francis' journey has been fascinating. Having been a player and even club captain at Bournemouth for a while, he joined a senior role in recruitment and operations. He explains how he fell in love with recruitment:
"I was 33, and on the night of doing my ACL, that's when I started to think I need to plan more about after football because, worst-case scenario, I might not come back from my serious knee injury. Thankfully I did come back to some level, played on for another year or so and retired.
"I've always been close with Richard Hughes [technical director] - we played together so we had a friendship and I always said to him, 'if there's ever a role, no matter how small it is within the recruitment department, I'd really like to have a role there'.
"I wanted to be prepared for after football, and I fell in love with the recruitment side of things. This passion started when Richard and I went to Italy a few years back to watch an under-21 international tournament. We just watched three games a day, travelling around Italy, finding promising young talent that was about.
"We watched some really talented players like James Maddison, Lloyd Kelly and Phillip Biling among others - it was excellent. While I enjoyed the coaching side of things and I was licenced, I didn't have a passion for it and I think to be a coach or a top-level coach at least, you do have to have a passion for it, almost an obsession really to want to be the best in that field."
The Cherries have grit, purpose, and desire to reach the top. They know what they want, and they know how to get it.
The Championship is never easy, but Bournemouth are ready.