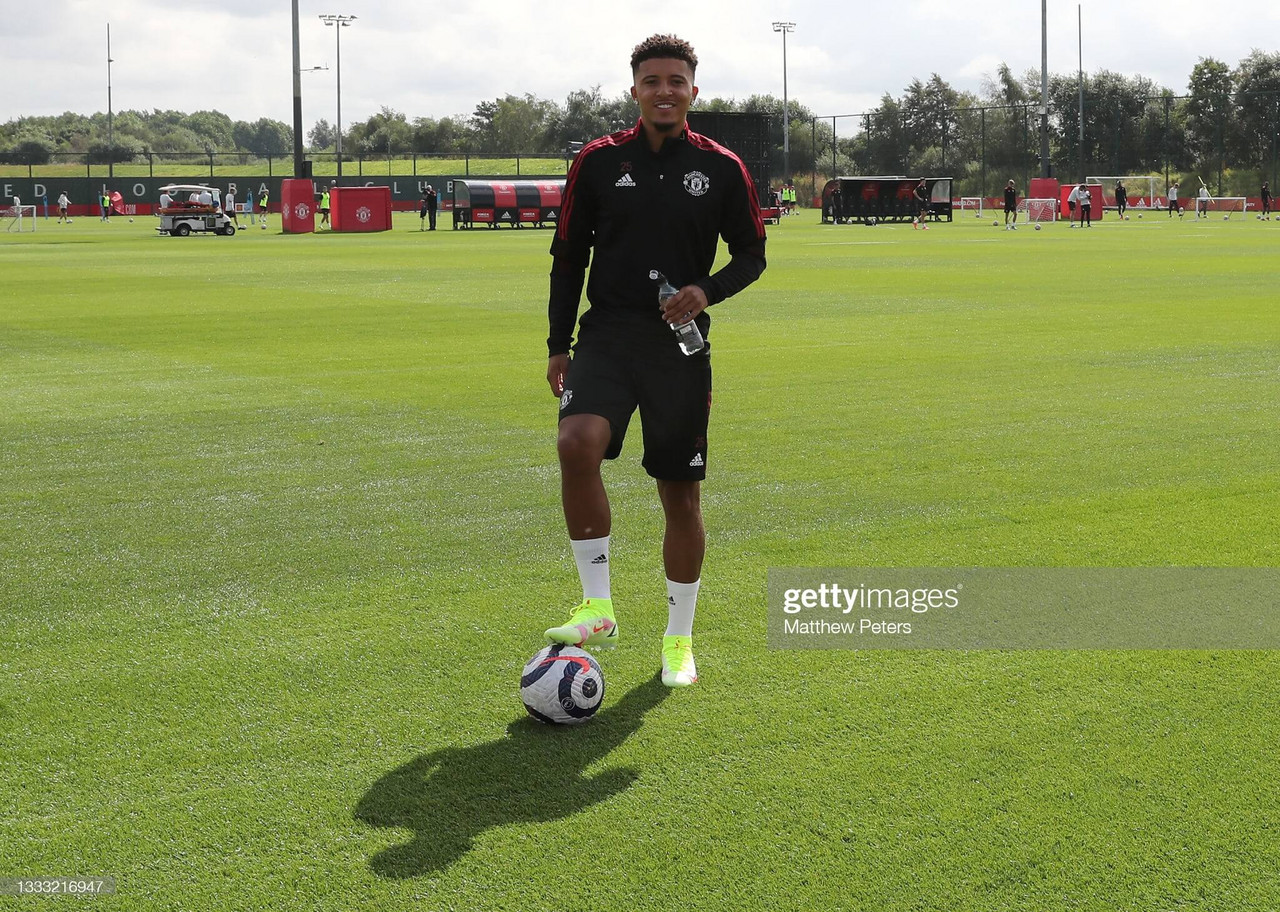 Ole Gunnar Solskjaer is ready to unleash new signing Jadon Sancho in Manchester United's first game of the Premier League season on Saturday. Solskjaer confirmed that Sancho, who reported for training on Monday after suffering a slight illness that hampered the beginning of his late pre-season, is in contention to start his first game when Leeds United travel to Old Trafford.
Sancho, a former Manchester City youth player, joined United from Borussia Dortmund last month after four seasons in the German Bundesliga. After being given time off following his exertions with England during the European Championship, the 21-year-old is deemed ready to start for his new club after just one week's worth of training.
"Jadon is going to be involved, definitely," Solskjaer said ahead of the match against Leeds. "He's had a good week after being ill after his holiday and has looked sharper than expected. I can't tell you if he is going to start though.
"We've had a good pre-season, the last couple of weeks have been really good with everyone back in. Even though we're still missing a few players through injury and Covid, we're still feeling confident ahead of the [opening] game."
Varane transfer 'taking time'
United supporters will have to wait a little while longer to get their first glimpse of Raphael Varane, however. The French centre-back is expected to make the move from Real Madrid to Manchester in the coming days, having already passed his medical and travelled to the north west, but paperwork has prevented the transfer from being completed in time for this weekend's fixture.
"He hasn't trained with us yet," the United manager confirmed. "Things take time. [The transfer] is not 100 per cent done yet, the hold up was the quarantine and the isolation but it will be done soon. It's just a case of a few more i's to be dotted and t's to be crossed."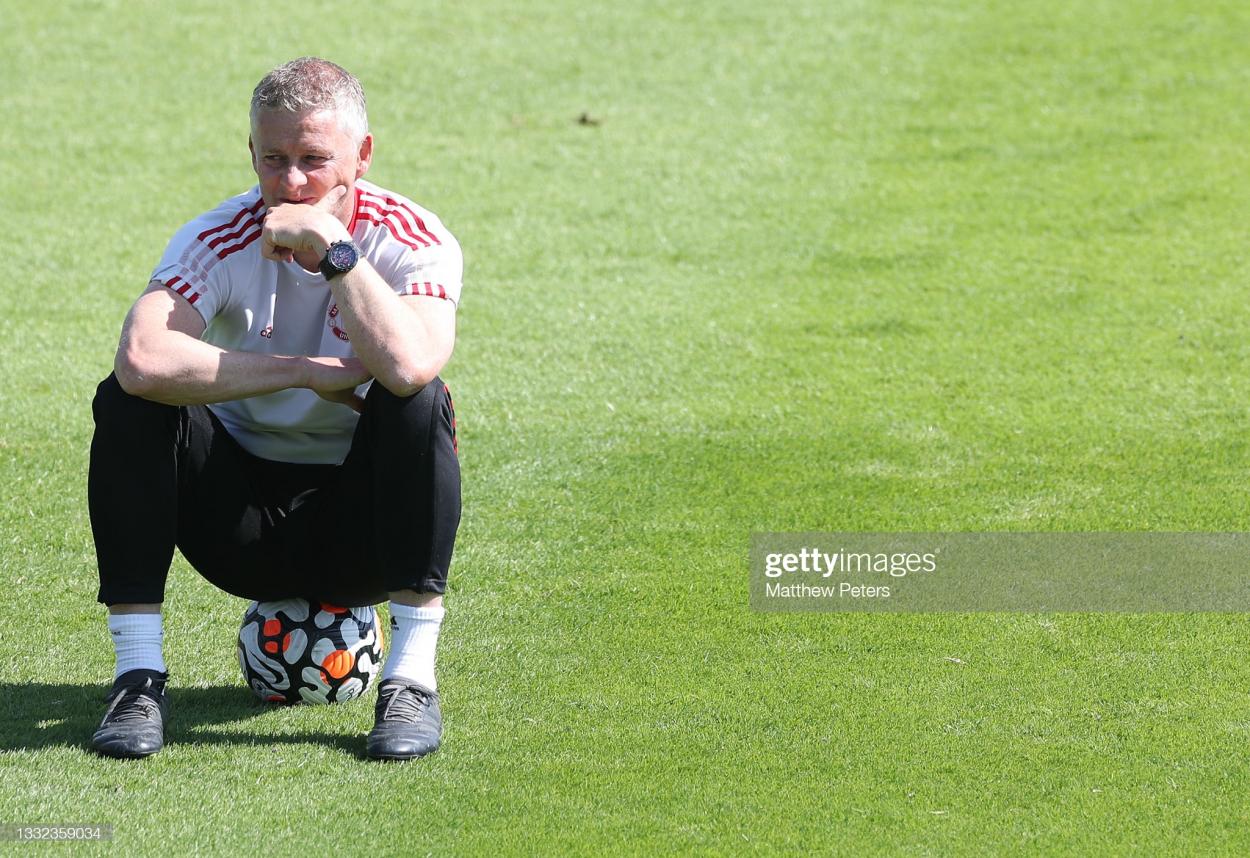 Given United's outlay on improving two weak spots in the team the expectation is for them to put up a stronger challenge in the league than in recent seasons. Since Sir Alex Ferguson left the club in 2013 United have failed to get anywhere close, in terms of points, to winning the Premier League, but a strong second-placing last season thanks to an improved second-half to the campaign along with the squad improvements do present reason for optimism.
"My expectations are that we keep developing our style and playing good football," Solskjaer said. "We've gradually closed the gap [to the top] and nothing is beyond these players - I wouldn't put it [winning the title] past them. You never know with results in football but hopefully when we get to April or May, we'll be there or thereabouts."
Return of fans is 'fantastic'
This weekend's match with Leeds will see Old Trafford full for a league game since March last year. The added bite of it being a grudge game between two rivals of Lancashire and Yorkshire will only add to the sense of occasion that football has lacked for the past 18 months.
"It's fantastic. The first game of the season is fantastic regardless but it will be amazing [with the supporters back]. We have waited long enough. It's just great to share the game again live. Nothing can replace being there, the energy of the fans."
Leeds certainly impressed on-lookers last season with their celebrated return to the top-flight under Marcelo Bielsa, who signed a new one-year contract this week to remain in charge for this campaign. Their energetic and dynamic squad has been put through its paces again in pre-season with the permanent signing of midfielder Jack Harrison being an additional bonus.
"Facing one of Marcelo's sides is always unique," Solskjaer said. "The first games of the season are always unpredictable, but the team is hungry."