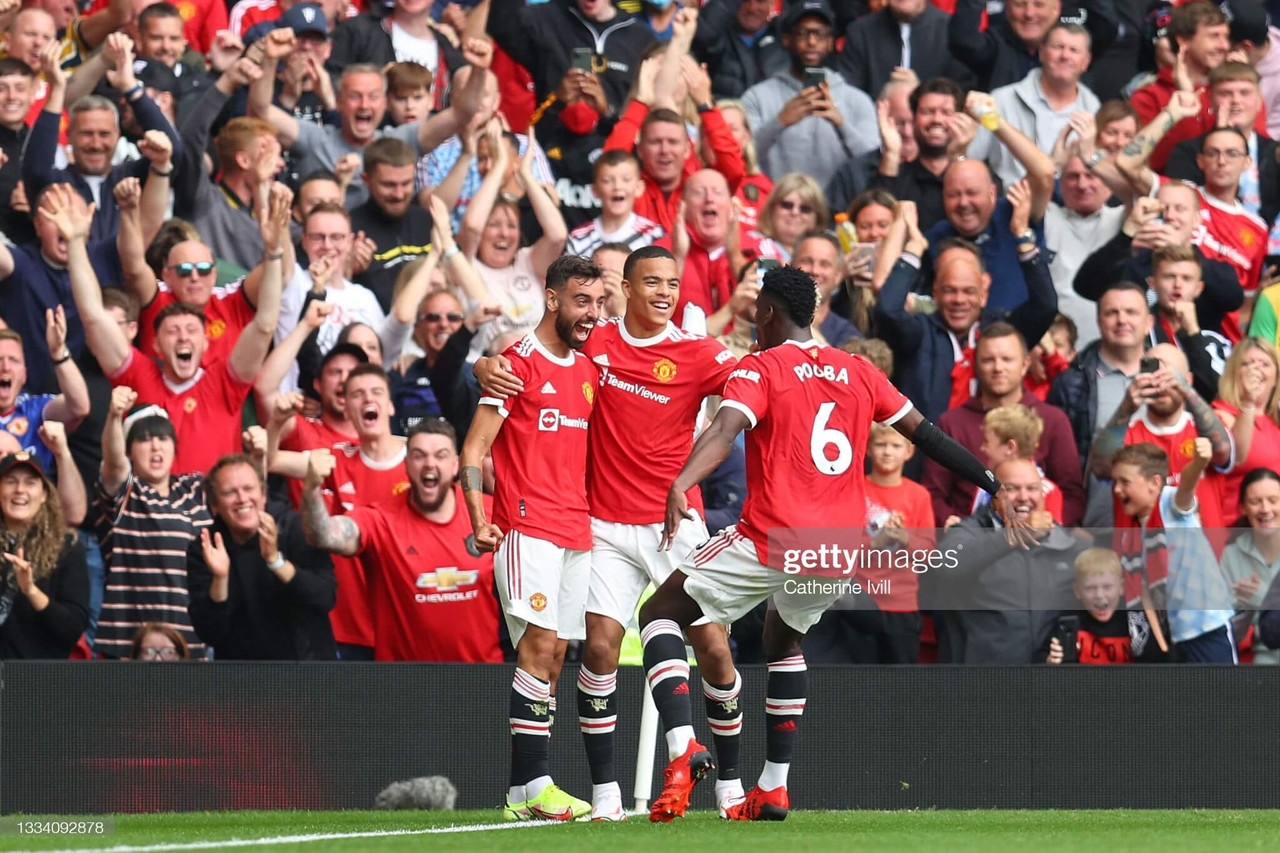 Paul Pogba received praise from his manager for his four assists which helped Manchester United defeat Leeds United 5-1 in their season opener at Old Trafford. The midfielder matched the Premier League record for the number of assists in a single game with his virtuoso showing and well-executed passes.
It took such a display to come close to the impact of Bruno Fernandeswho scored his first hat-trick for the club. Mason Greenwood and Fred added two further goals to the rout. However, it was Pogba who rightly lauded at the final whistle.
"Impressive," Solskjaer said of the midfielder's performance. "Paul's always got that vision, he's got that quality. I know the headlines will probably be about Bruno but it's a team effort, the space Mason [Greenwood] creates for Bruno to open up the channels, what everyone does ahead of the goals has been worked on this week.
"Paul, I'm very impressed with his fitness levels as well, he's not been with us for too long. He looks fit, ready to go, enjoying his football. I love seeing Paul, Bruno, all these guys smiling, enjoying their football."
Despite the continual possibility of losing Pogba, the United manager feels a fulfilling campaign with supporters back after 17 months without capacity crowds could have an influence on Pogba's future.
"The last 18 months have been strange and the only interaction has been through media," Solskjaer said. "You watch the games on telly, you don't have that feeling of connection with the fans today, it's important.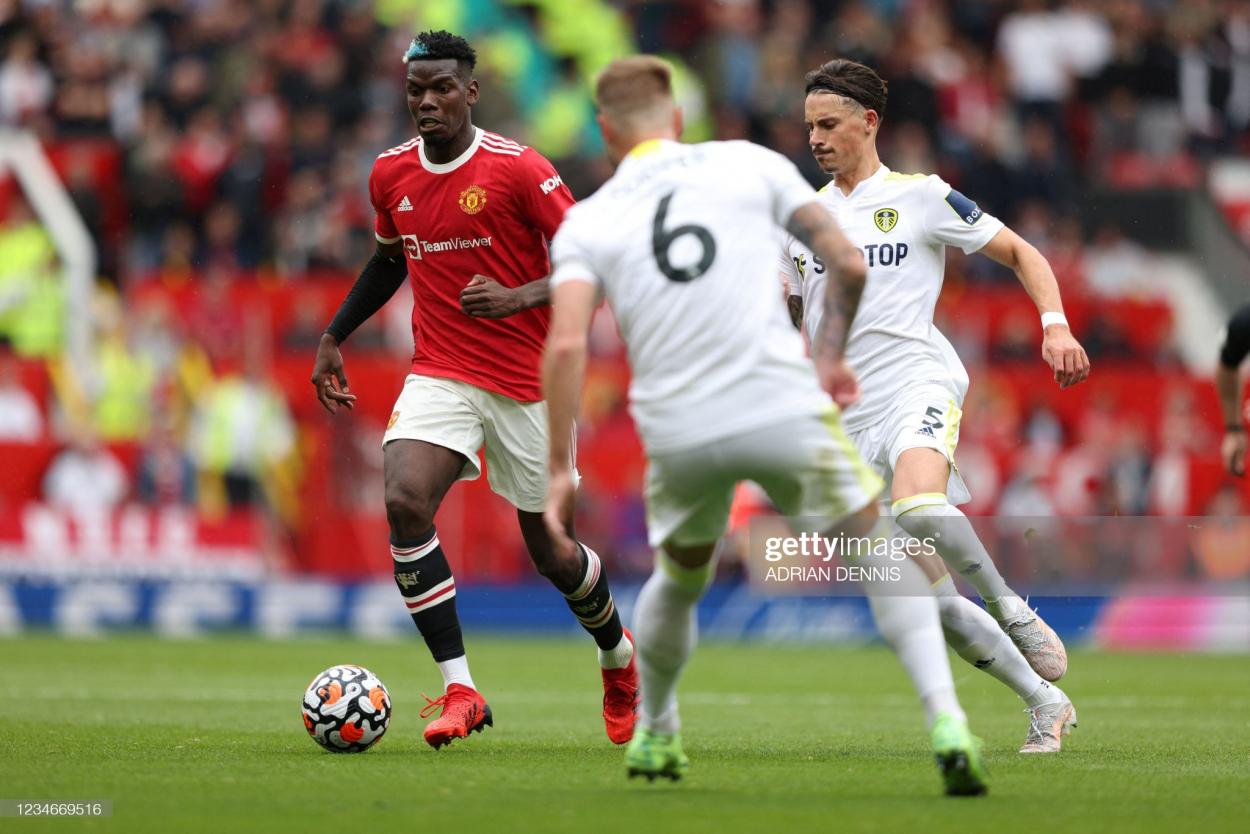 "This is the real Manchester United, this is how I sold United to Edinson, for example: you can't leave after one season not playing with fans. Man United is fans, players and everyone together. So short answer: yes [fans can play a role]!"
Varane signing caps 'perfect day'
This was the perfect way for United to start the campaign and for supporters to return to Old Trafford en masse. Solskjaer's side played some scintillating football, hustling Leeds' midfield and defence and the home side attack kept interchanging stations.
"It's been a perfect day in that respect," Solskjaer added."I love the 12.30 kick-offs as well because you can go home, relax and enjoy the day – or you can forget the day and just spend it with your family. Just driving in this morning with the fans outside, then you come inside and feel the energy. Absolutely brilliant, so it's been a very, very good day."
To add to the sense of positivity around Old Trafford, Raphael Varane was unveiled as a United player in front of the crowd. Quarantine and paperwork had prevented the French centre-back from signing in time for this game, but Solskjaer was pleased to have addressed another weak spot in the squad with such a high-profile addition.
"I haven't spoken to him after the game but of course it was a nice moment for him and it was a nice moment for the fans as well," Solskjaer said of the pre-match announcement. "They're together, they're looking forward to seeing them, he's looking forward to seeing his team-mates. I'm looking forward to working with him.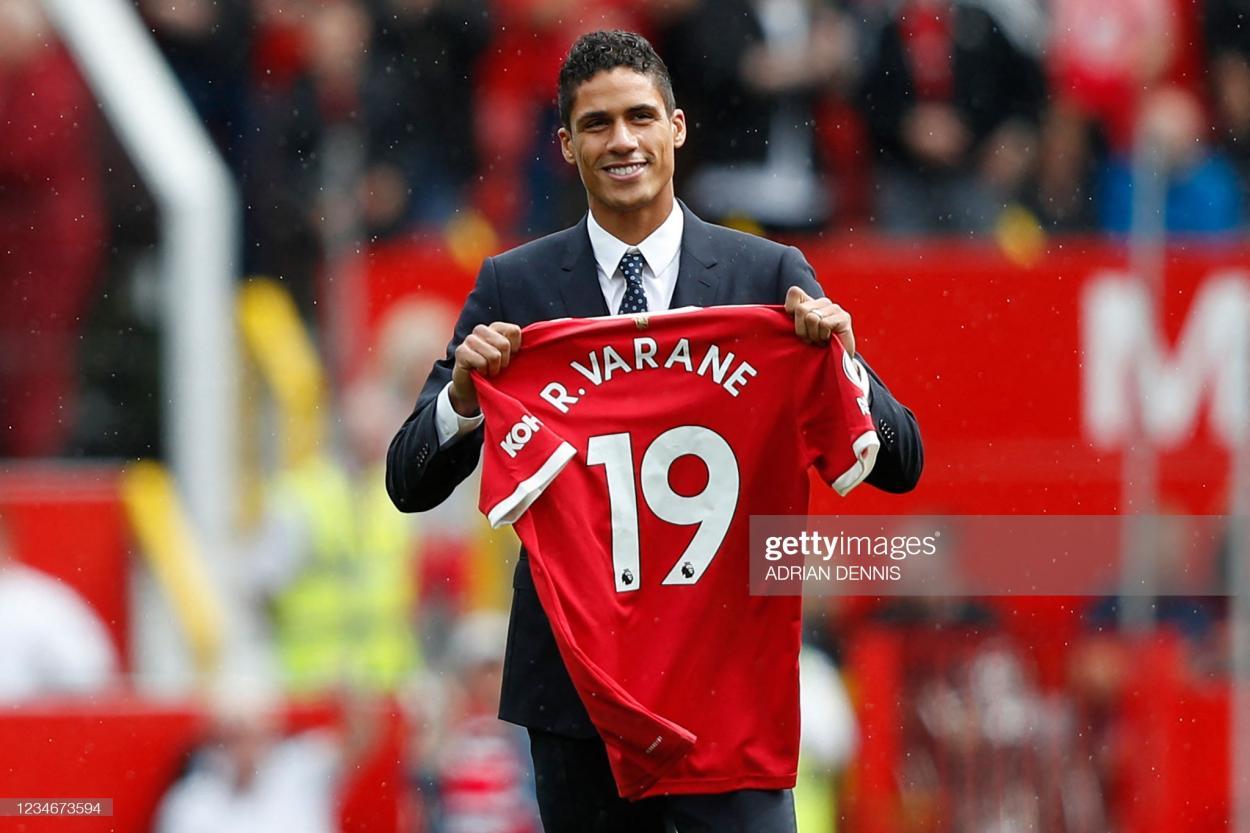 "Top professional, I've followed his career throughout and you see the way he conducts himself and the way he leads his life. All the chats I've had with and the club has had with him, we've got a top human being as well as a top player."
Leeds, meanwhile, were left to rue a sorry start to their campaign. The absence of midfielder Kalvin Phillips was noticeable as United were able easy access to the away side's defence. "The concession of three goals in such a short space of [second half] time overcame us," Marcelo Bielsa said. "To have lost the way we lost can't be described as just a blip."