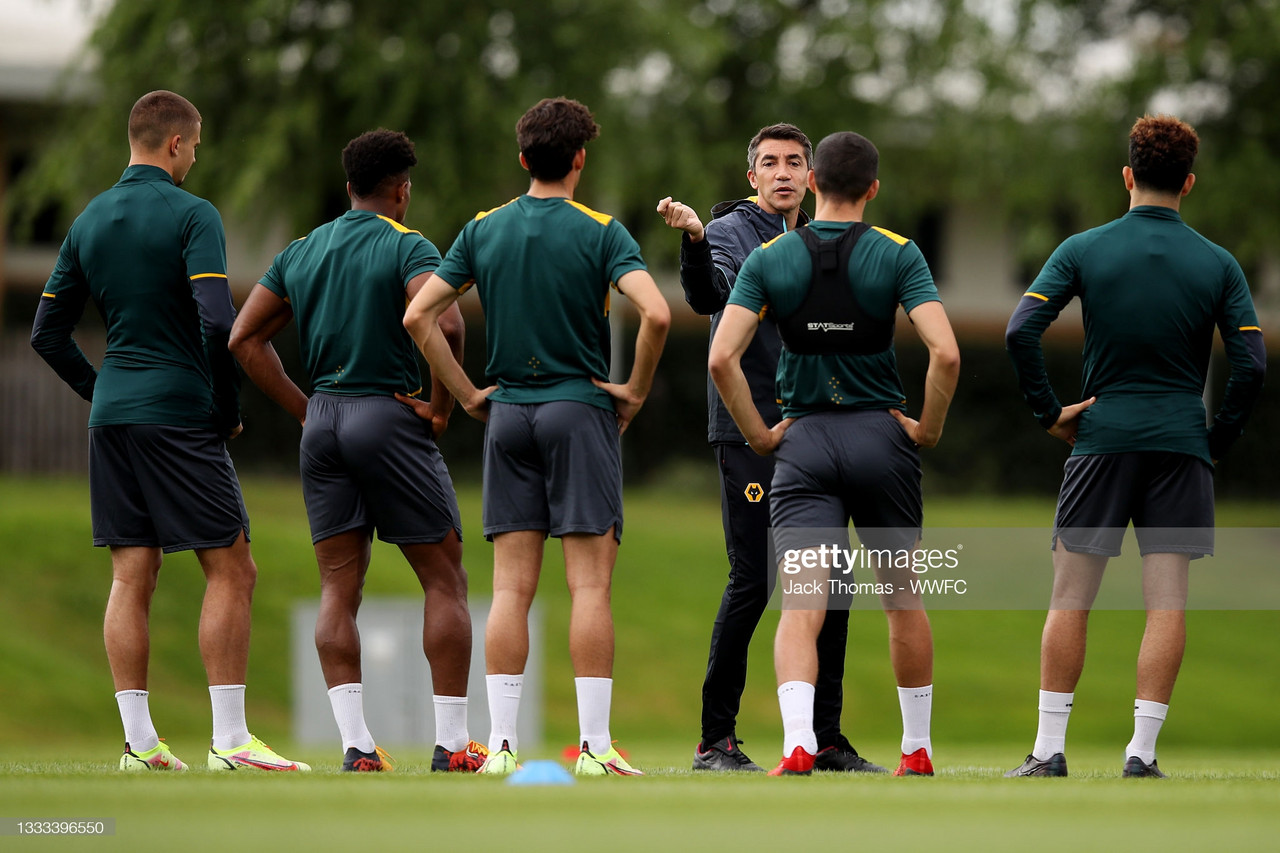 So, it's that time of the year again. The dawn of the new season is here and there is a real feeling that followers of the Premier League are in for a treat. For Wolverhampton Wanderers, much has changed, and a new era has arrived.
Bruno Lage has replaced compatriot Nuno Espirito Santo at the helm of the midlands club – who has taken the reins of Tottenham Hotspur – and the club travel to FA Cup winners Leicester City for the maiden game of their campaign.
Predicting the initial fixtures of new season has often proved challenging, and with a clean slate at Wolves the anticipation is rife amongst supporters, eager to see their team emulate the efforts that have led to recent European success and a commendable Premier League return.
Firstly, the clash against the Foxes commences a new period, and the challenging tie presents the perfect opportunity for Lage to test his mettle in English football.
A new philosophy
Whilst Wolves certainly have a good chance of a credible result, it is important to not examine the opening period in too much detail. Lage has a plan, an ideology, he knows how his team wants to play; it just may take a little while for such elements to be instilled effectively.
With forward thinking at the forefront of Lage's mind, fans will hope to be enticed by slick moves; Lage likes to play with midfield triangles used by some of the worlds more technical outfits.
It doesn't help that Wolves are presented with a daunting set of matches: Leicester, Tottenham, and Manchester United. The commitment and desire to impress will be every bit as important as the initial results for Lage and his newly assembled backroom staff.
The return of Raul Jimenez will rally the troops, no doubt, and if he is deemed fit and able to start the match, the Mexican forward could be the key to securing an excellent result for his team.
A clash of styles
Undoubtedly, Leicester manager Brendan Rodgers will hope to see his team on the offensive as they attempt to clinch a coveted place in the Champions League; they have agonisingly missed out at the final stage of the previous two seasons.
Attacking Wolves whilst they are still adapting to a new style of play may be the key to success, and the likes of Jamie Vardy and Kelechi Iheanacho will be keen to serve as talismanic figures to kick off the league season.
Wolves will have no issue adopting a more conservative approach, having spent years refining their defensive capabilities under the tutelage of Espirito Santo.
Lage will look to utilise possession in a more fruitful manner, but there is a delicate inceptive stage that will need to be managed carefully to achieve the desired results.
Fresh transfers to make an impact?
Lage has looked to bring in players that will suit his style of play - with Jose Sa notably replacing the established Rui Patricio between the sticks and Francisco Trincao offering guile and flair in attack - and they might play a pivotal role as they look to make an impact straight away.
Sa, arriving from Olympiakos, has earned credit for his ball-playing ability and will certainly be a vital asset for Lage in starting flowing moves to aid the offensive strategy.
Arriving from financially troubled Barcelona, Trincao refreshes a forward line that struggled for fluidity last year; the enigmatic winger, coupled with the return of Jimenez, could be the key to ensuring a successful year for his team.
Despite Wolves' success over the past few years, reclaiming their best form in the top division, after relegation at the start of the decade, will be hard to say the least, teams such as Leicester stand in their way but if Lage can get it right, the world will know straight away.