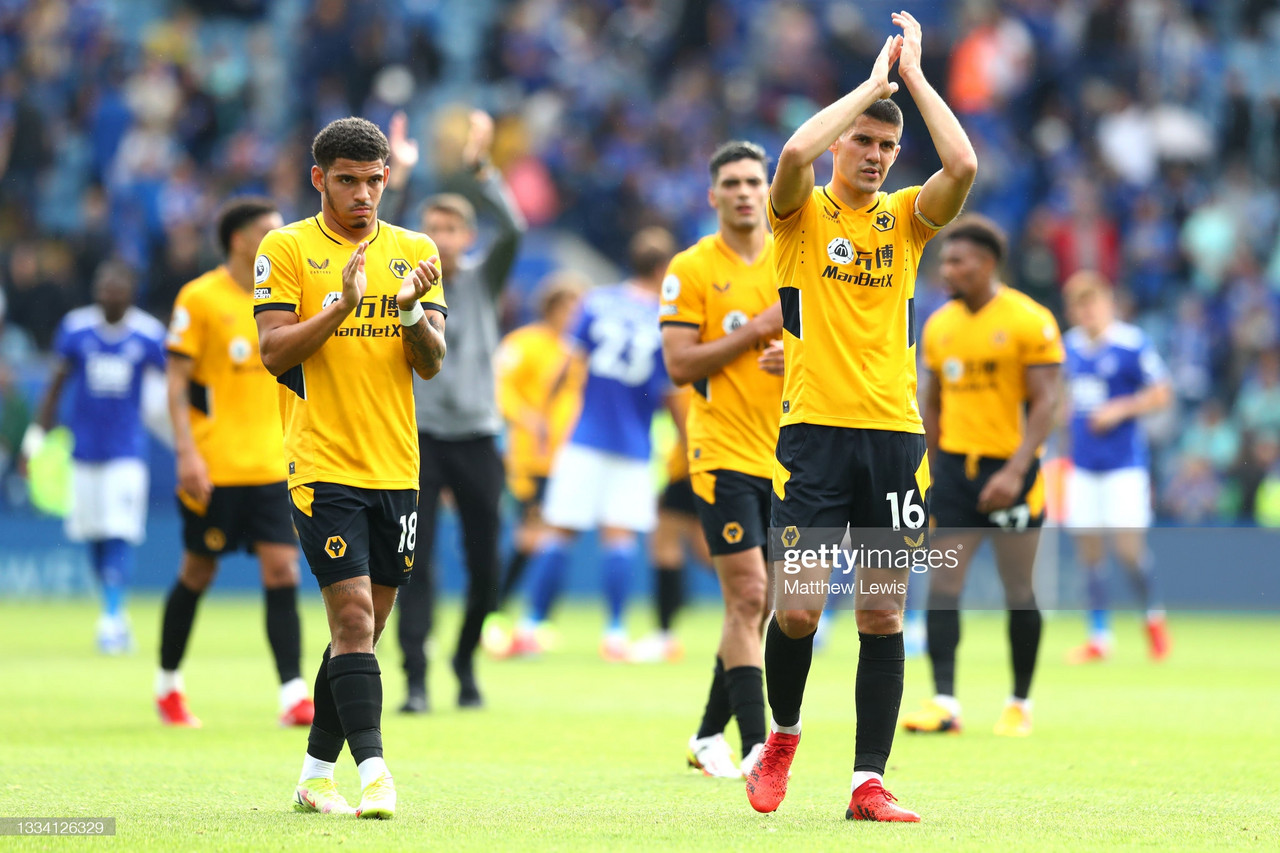 The last few meetings between Wolves and Leicester have been tight affairs, decided by the odd goal and often containing a healthy dose of VAR controversy. Leicester's season began in celebratory fashion with them defeating champions Manchester City in the Community Shield.
Wolves, meanwhile, are an unknown entity. Despite having played a number of pre-season matches, culminating with last week's loss to Celta Vigo. For the first time in three seasons, it is incredibly difficult to predict how they will play and fare during the upcoming season.
At half past two, fans were left wondering if Wolves had put out a team sheet that Nuno Espírito Santo had left in the changing room as a parting joke. João Moutinho and Rúben Neves in a two man midfield, in front of a defence containing Conor Coady and Romain Saïss, sent fans scurrying to Twitter and sent pulses in the pub racing.
But no, a lack of transfer activity meant that this was Bruno Lage's first team. Pretty much as you were, with the addition of Francisco Trincão and José Sá.
Story of the match
The return of fans to a sold-out stadium was the main story at the beginning of this match. Leicester created a real carnival atmosphere before kick-off, but once the teams took to the pitch, it was the travelling Wolves fans who took the chance to make their voices heard. Their team responded by looking much quicker on the ball. Zipping it around the defence and attack with first-time passes showcasing the faster, fluid movement that coach Bruno Lage wants to implement.
The back three were looking forward incessantly – no more slow pondering in defence; instead clearly encouraged to progress the ball by stepping up in to space, or moving it vertically through phases. Another feature of the new Wolves' defence is a worryingly high line, which Jamie Vardy in particular, exploited throughout the first half. Most notably as Leicester tore through Wolves after 15 minutes, only for the goal to be ruled out for offside.
Despite that, it was Wolves who should have taken the lead after half an hour. Joao Moutinho played a ball through the heart of Leicester's defence, Adama Traoré galloped through towards goal. The ball was completely under his control, Kasper Schmeichelstood tall, but the goal was gaping. Traoré slotted wide of the post.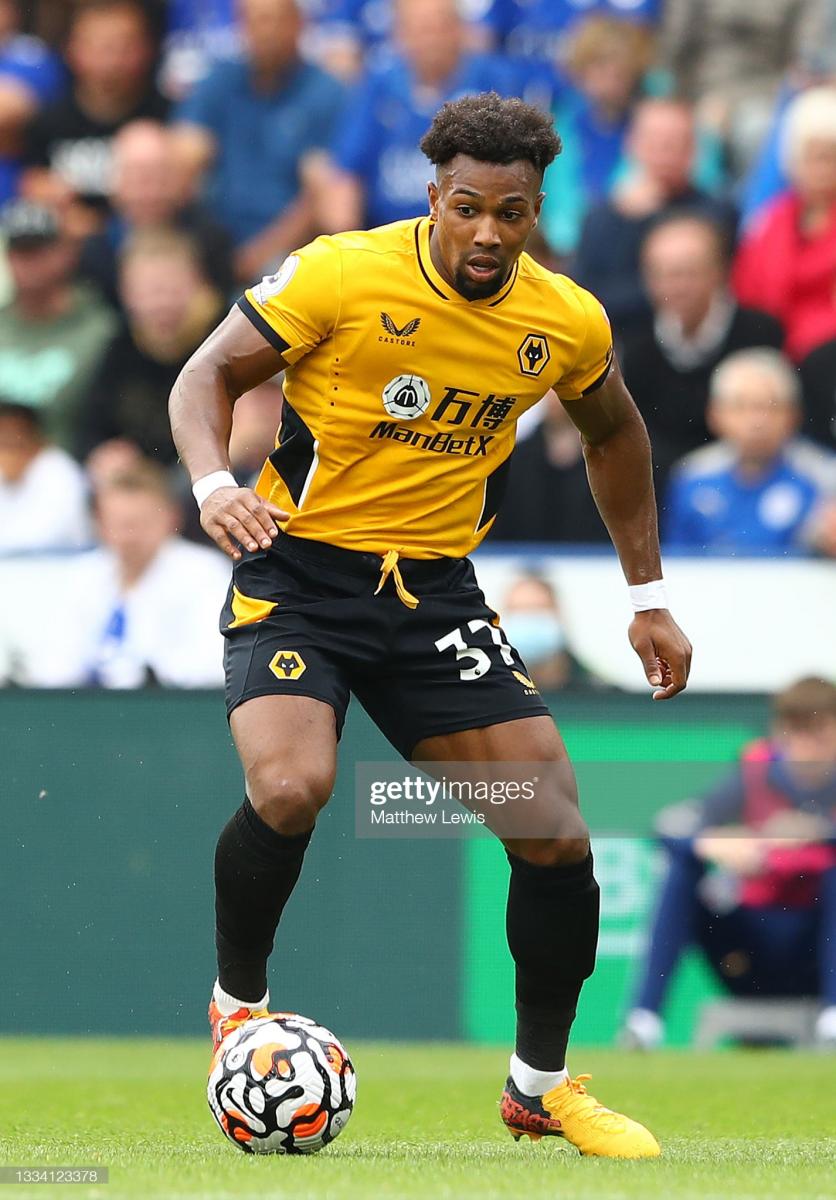 Four minutes later. Wolves were behind, following a sensational finish from Vardy. A cross came in from Ricardo Perreira on the right-hand side, his low cross towards the near post was met by Vardy, who had escaped Conor Coady. Vardy unleashed a venomous first time effort which left the impressive Sá with no chance. Following that, Harvey Barnes and Youri Tielemans both tested Wolves' new goalkeeper. They were clinging on and would have been pleased to hear the half-time whistle from referee Craig Pawson.
The second half began as each of Wolves' pre-season matches have, with a big improvement in terms of fluidity, speed, and forward momentum. Traoré was again the focal point, showing that he can flourish in this system. The winger was under almost constant instruction from Lage on the side-line, and he was Wolves' biggest threat all afternoon.
Wolves under Lage are also noticeably more competitive, to put it kindly. Ki-Jana Hoever and Fernando Marçal both left a bit in on their opponents. Marçal, looks more likely by the week as if he can be a real rival to Saïss in the card stakes this season.
Between Trincão, Traoré and, incredibly, Max Kilman, Wolves somehow conspired to keep the ball out of Leicester's net. Notably, Kilman had two guilt-edged chances in the space of a few minutes as the match drew to a close. Captain Coady actually had the ball in the net, following a clever through ball from Raul Jimenez, but the goal was ruled out for offside.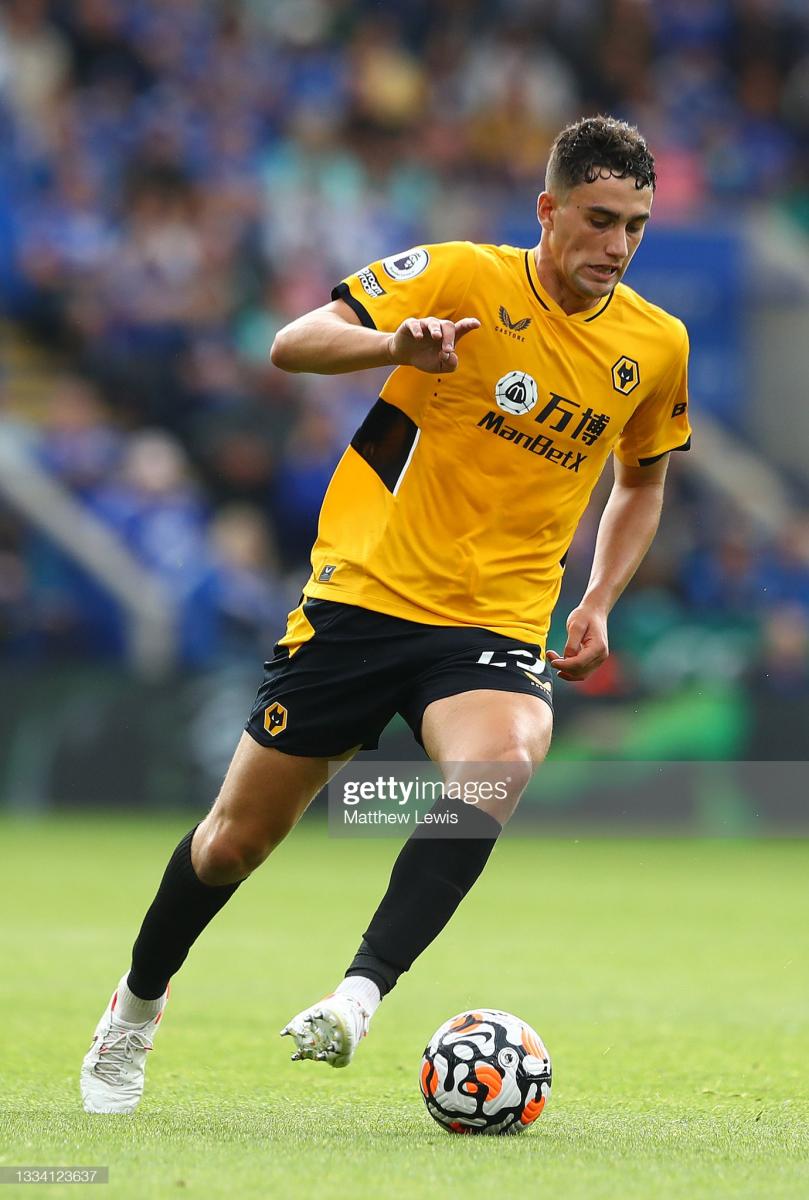 Perhaps unsurprisingly, Leicester threatened on the break throughout the second half, fans expected Wolves to be shaky as they progress to a more attack-minded style. But to see them controlling a lot of the ball, as their opponents dropped deeper and deeper was promising and suggests that Lage's messages are getting through to the players.
They eventually ran out of time, as Leicester shamelessly wasted the final few moments – somewhat of a compliment to the performance of their visitors. But this was far from an embarrassing defeat for Wolves. The need for signings is still pressing, and there is still work to be done on shape, particularly with their new high line.
But there were enough positive signs here to suggest that this season will be much more enjoyable for their fans.