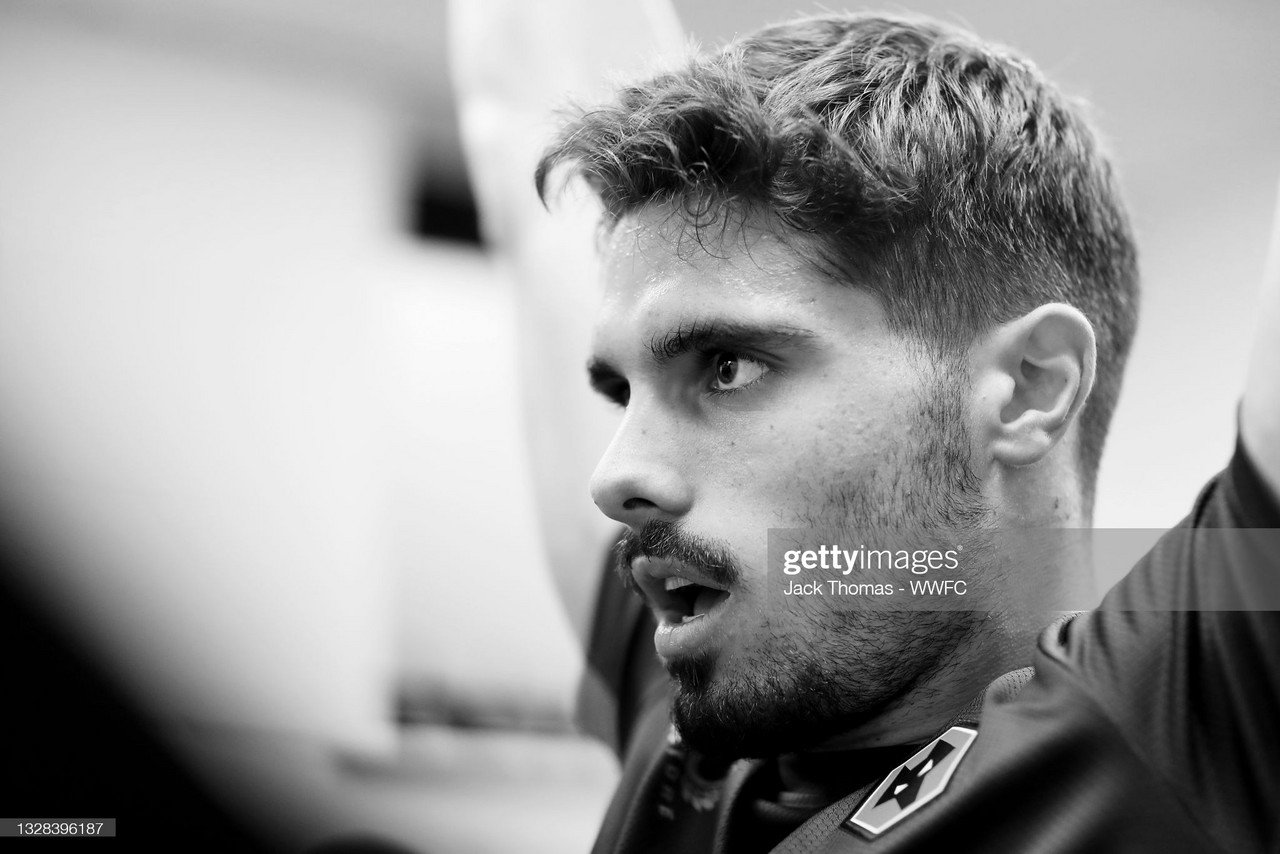 Pedro Neto has suffered a significant setback in his recovery from a patella fracture and is now expected to be sidelined until at least February.
The grim news comes as a severe blow to both Neto and Wolverhampton Wanderers - the blossoming winger had emerged as an exciting talent last season and had been expected to return in October.
The arduous and injurious period continues for the 21-year-old, who endured the kneecap injury whilst playing against Fulham in the Premier League, last April.
Last term, the Portuguese forward had excelled throughout a lacklustre year for Wolves and had solidified his position as one of Europe's most enticing prospects after scoring a return of five goals and assists apiece.
A detrimental blow
Bruno Lage - Wolves' new head coach, appointed this summer after the departure of Nuno Espirito Santo - will be drained by the news; Neto would fit his coach and compatriots ideology to a tee.
Of course, the setback hits like a gruelling fist to Neto, but for his club the hinderance is extreme.
Neto's enigmatic and swift approach leaves him in good stead to thrive under Lage's tutelage, and such a player would do well to provide Wolves with a clinical and composed edge.
Against Leicester City, in Lage's maiden fixture in England, Wolves fell short at the King Power Stadium and succumbed to a 1-0 defeat.
There were plenty of encouraging signs in the match, with the midlands outfit growing into the game after a shaky start and arguably unlucky to leave without a point, but failure to capitalise on promising chances proved Wolves' undoing.
Adama Traore, so elegant and brimming with guile and lightning speed, can often be an ominous force for the opposition defender, but is notorious for a lazy eye in front of goal: the Spaniard went in excess of 40 games without a goal contribution last year.
Francisco Trincao - signed from Barcelona this summer - also made his debut for Wolves last week, showing glimpses of excellence, but is still very young and will need time to integrate himself into a new country and club.
Wolves will have to manage, and Neto will endure the hardships and battle through the adversity. He will come back stronger, and Wolves will be there, ready to welcome him back to the pack.