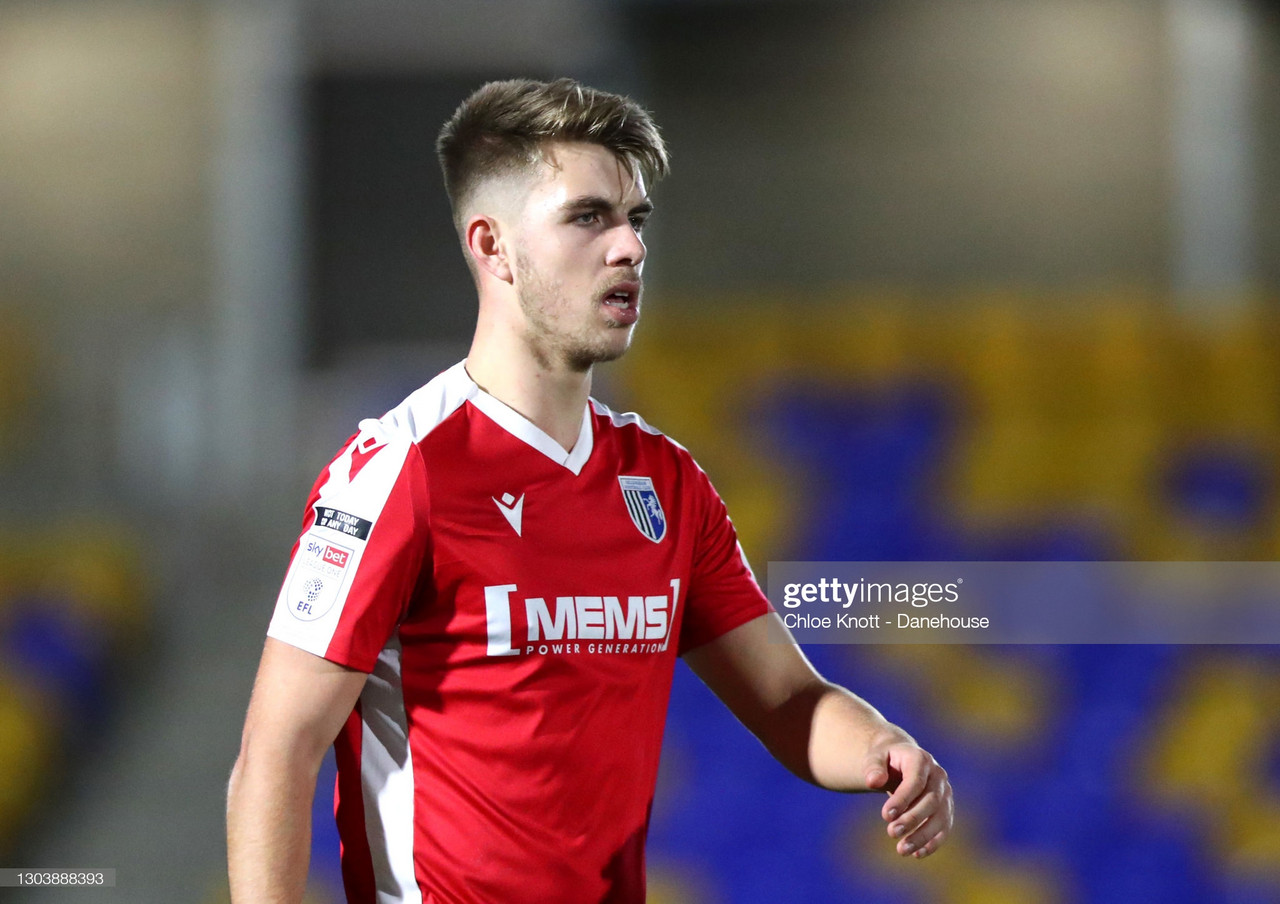 Gillingham will host Morecambe in League One competition on Saturday with the aim of registering their first win of the league season.
The Gills drew 1-1 with AFC Wimbledon on Tuesday after a 97th minute equaliser, but will be hoping to get three points on the board when newly-promoted Morecambe visit Priestfield.
Ahead of the game, Gills defender Jack Tucker tackled the press. Here are five of his key quotes.
On youngsters coming through
"I have made the transition fairly recently and it is tough. I am trying to help them as much as I can and give them any advice that I think might have helped me and they are all developing really well.
"From where I saw them a couple of years ago in the youth team, they have come on leaps and bounds. They are maturing as young men and their performances on the pitch are very good as well.
"As a youngster you have to prove yourself in training to show you are good enough and our journeys have been the same. We had a bigger squad when I joined but they wouldn't be playing if they weren't good enough. They have shown that on numerous occasions."
Gillingham have been stretched for numbers this season with manager Steve Evans regularly referring to the club's small budget. Young players have had to step up in the time of need, in particular Bailey Akehurst, Harvey Lintott and Gerald Sithole.
Tucker himself broke into the Gillingham first team from the academy and knows the journey the Gills youngsters are on, so having someone like the Gills number six around can only be beneficial for those coming through.
Oh the defensive unit
"Myself and as a whole we want to keep clean sheets, so it is disappointing not to have kept one yet. But the basics are there and I think it is only a matter of time – we all work hard for each other.
"It is good to have Max [Ehmer] back, it is like he has never been away, and he helped me the most at the start when I first came through. I think I have done OK; we have worked hard as a unit, and it will be fine."
Gillingham are yet to keep a clean sheet this season but have conceded just one goal in each of their four games. Max Ehmer has returned to the club to partner Tucker in defence, but Ryan Jackson has been injured and David Totunda has struggled to adapt to life in Medway.
Gills assistant manager Paul Raynor works hard with the Gillingham defence, and expect things to click sooner rather than later.
On growing into season
"We are improving more and more every day. We aren't far away from where we were last year. We all trust in what we are doing, and we are not panicking.
"If we get a good result tomorrow it is an alright start to the season. If you look at results, we grow into things – we aren't doing it on purpose but as we gel more, we will get more comfortable, and it will only get better and once everyone has clicked in, we will be in good stead."
Gillingham have started seasons slowly under Steve Evans before and appear to be doing the same this campaign. It isn't ideal, but it is just the way it has been.
He rebuilt the squad in his first summer, COVID hit the second summer and now the Gills are pushed for numbers. His teams do grow into seasons though, and this year will probably be no different.
On the importance of fans
"The fans here are great. We don't feel like they get on our back, we feel they give us great support home and away and hopefully Tuesday gave them something to smile about. Hopefully as fans and players we can take late energy from that into Saturday.
Anyone else watched this about 100 times? 🙌😍💙

📹 https://t.co/21IweB7e0N pic.twitter.com/XXkTCBzjgW

— Gillingham FC (@TheGillsFC) August 19, 2021
"We have tried to make Priestfield a fortress and it will help having the fans back. They are our 12th man. We have scored a lot of late goals attacking the Rainham End and we will look for that to happen again. It makes a huge difference, maybe subconsciously, but having that extra support behind you helps get you out of tough spots."
It has arguably been understated how important the return of fans has been for clubs, and Gillingham are no different. They performed well at home last year but this year they will want to do the same in front of their home faithful.
They have played at intense grounds already so far this season in the form of Plymouth Argyle's Home Park and Wimbledon's Plough Lane and will be backing their fans to produce a similar atmosphere this Saturday.
On Morecambe
"They have had a great start, so complacency isn't something that goes through our mind. We have the upmost respect for them but aren't scared of them.
"We will go out with our game plan and if we carry it out well enough that should be enough. We have every confidence the plan will come off tomorrow."
Morecambe have already shocked a few this season after being tipped to come bottom of the league by many following their promotion via the League Two play-offs last season.
Gillingham fans may have expected this game to be a nailed three points, but Morecambe aren't to be taken lightly. Saturday promises to be an intense game, and Gillingham will have to be up to the occasion to pick up a result.