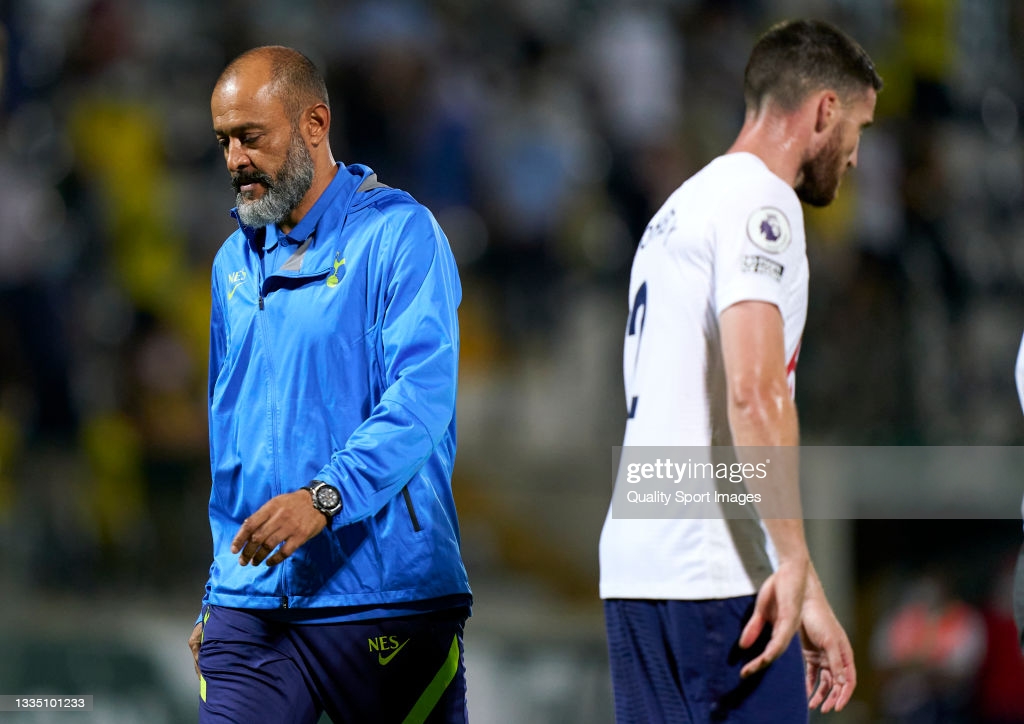 Tottenham picked up their first loss of the season in the UEFA Europa Conference League play-off first leg against Pacos De Ferreira.
Nuno Espírito Santo picked too much of a weakened side for this fixture, but he also provided opportunities for many youngsters to get some playing time in a European competition.
This could also be part of Espírito Santo's plan though, considering Spurs are yet to host the Portuguese side at North London for the second leg next week, and they will travel to the Molineaux Stadium to face Wolverhampton Wanderers this Sunday.
Reactions
Despite the noises around the line-up, the manager was clear to shut down any comments about him underestimating the opponents.
"As a team we were not organised enough and didn't play the ball quick enough,'' he said. "We didn't underestime them. The decision was made and I would decide exactly the same because the main decision was to use all of the squad as we have a long way to go and we need all the players involved.
It impacts a lot. Nobody likes to lose a game and not play well. The feel good factor is gone but that's football.''
Before speaking about the second leg and whether or not he will use a different line-up, Espírito Santo wants to focus on the Wolves game this weekend and take it one fixture at a time.
"We play Sunday and then we will decide to the next one,'' he added. "We'll focus on Wolves now and then we'll think about the second leg.''
Scarlett's development
The manager concluded by speaking about the performance by the 17 year-old Dane Scarlett, who led the front line for Spurs against Pacos De Ferreira.
Scarlett, who is considered to be 'England's next gem', had some impressive performances during the Spurs pre-season, including recording his first senior goal against Leyton Orient.
"He's young. He's very young,'' Nuno concluded.
"He has talent. As a team we should have made more chances for him, we didn't finish the actions, we didn't make too many offensive situations for him to be able to even shoot on goal. That's our responsibility.''
Spurs will host Pacos De Ferreira on Thursday, August 26th. for the second leg, and it is expected that the 'Lilywhites' show a much stronger side than they did at Portugal.