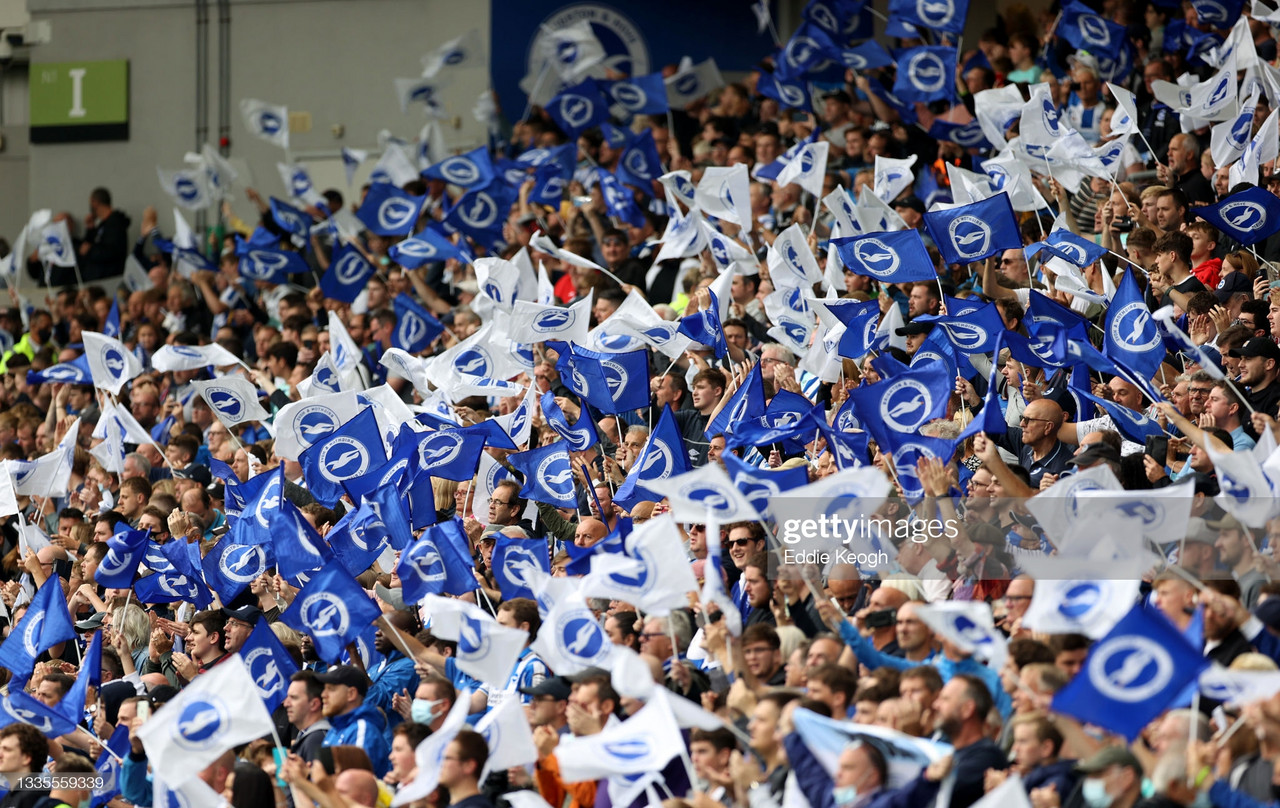 Brighton & Hove Albion will host Swansea City in the third round of the Carabao Cup after the conclusion of the draw on Wednesday night.
The news comes after the two clubs beat Cardiff City and Plymouth Argyle respectively on Tuesday night.
The fixture will serve as an evocation for Brighton manager Graham Potter, who played his trade as head coach of the Swans for the 2018/19 campaign following their relegation from the Premier League.
Potter relinquished the role to take the reins at the Seagull's, and has reached new heights ever since with his current club - the South coast side are known for playing attractive football and have won all three of their games since the seasons inception.
Enticing opportunity
Albion have only qualified from the third round of the Carabao Cup once since the 14/15 season - losing to Manchester United in the last-16 phase in the preceding season.
Not only do the Seagulls have the home advantage against lower opposition, but they have never been in better stead to mount a surge towards the latter stages of the competition.
Potter has transformed the side into an energetic and exciting side with quality and cohesion in abundance, and will relish the chance to battle for success on multiple fronts.
Additionally, Brighton demonstrated their strength in depth after convincingly dispatching of further Welsh opposition Cardiff in the previous round.
Despite fielding a relatively inexperienced side, the club came away with a resounding victory.
Such a performance will provide optimism and assurance to Potter, who will have no qualms about rotating once again and securing a place in the last-16.
Words from Potter
After Potter steered Brighton to victory in the second round there was indeed much to be proud of, and plenty more to look forward to.
He spoke to BBC Sport after securing the tie against Swansea, expressing delight at the performance and continuity that was strengthening with each passing match.
He said: "You don't really know for sure how it's going to go against a Championship team. It's a different type of test, but the important thing with all of them is that the character is really strong.
"They are open-minded and want to try and do their best. Our job is to develop the right pathways into the Premier League because the level is so high. The work that the academy do developing that is fantastic."
His words were true, so often in domestic cup competitions do teams come unstuck against opponents in lower divisions, and the level that was on display is testament to the training regimes and tactical ability of Potter.
"We're really pleased where we are at the moment. We should be really proud as a club that we've got an academy like we have and we want to try and help that. The guys earned that win, deservedly I thought and could have added to the scoreline."